Introducing – My Roommates At IIFT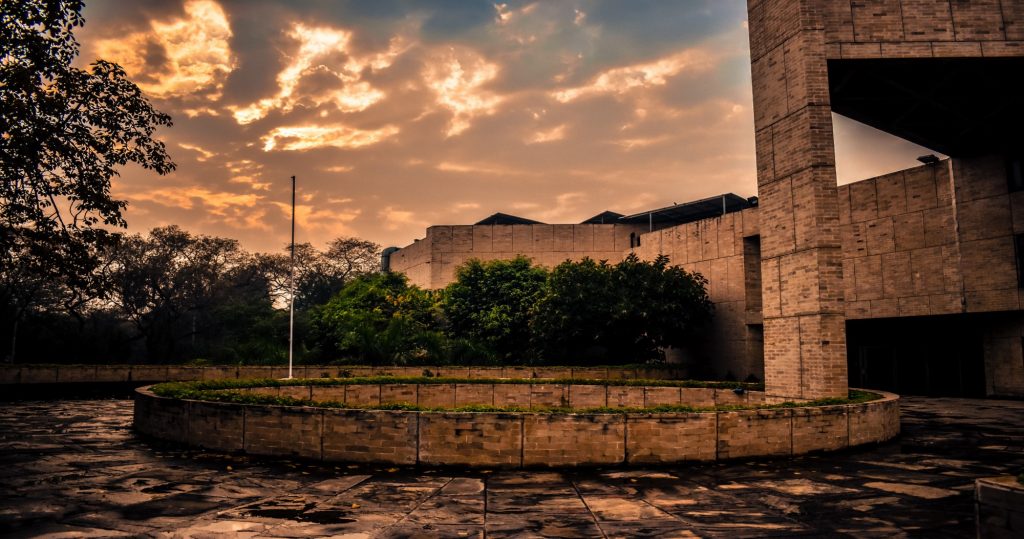 The space change, it wasn't only the external environment, but the way my eternal mind was capturing and deeply ravishing enthusiasm was different from all my past experiences. As the artistic environment during graduation in Ramjas was demanding its amalgamation with a critically logical approach as an IIFTian.
The date was 25th of June, mid-afternoon, the summer weather in Delhi was sweltering yet the moment along with my parents I stepped inside the campus, my cheeks felt the temperature dropping 3 degrees Celsius. The charisma of Sanjay Van and the serene greenery was noticeable. Then all I wanted to do was just to keep the luggage inside my room and get to know all my roomies.
Till then the concept of loomie was completely unknown to me. The interior architecture of the two separate rooms are connected with 3 spacious common washrooms attached together. The purpose of this isn't to save space, rather to know more friends for future networking and amicable relationships. That's how it became easier to know, share snacks and have the "One -plate theory", where not only roomies and loomies, but the whole batch of 2018-20 projected multiple spoons from a single plate.
Let's talk about my roomies.
One loves to sleep with her mouth open, but still, I love her because she gives her chocolates. Another's headphones stick to her ears as if they are a part of her body. Sometimes in the middle of the night, you can wake up to music, unaware that Rose is singing Loud Saviour. She has a nice voice though. Then, I have a smart engineer friend. She is also a fresher, very sweet, and she is thankfully of my age. And, before our morning classes, Naidu somehow transforms into a "mother figure". She won't come out of this motherly instinct, until & unless all of us have given up their extra 5 minutes of sleep. The scheduled lectures between 9:15-6:30 are usually consecutive, but the examples considered by professors are interesting enough to make the classes enjoyable. Then, the occasional throwball game with seniors brings more interaction.
The late-night assignments in the corridors were tedious. But still, the sharing of ideas, getting to know new names and faces, and cracking jokes to lighten up the mood was refreshing.
——————————————————————————————————————————————————————
Which ABG company would you want to work for?
I as an IIFTian would love to work in Hindalco Industries Limited, well-renowned for its non-ferrous metals manufacturing. Primarily because of the opportunities it will provide me with its old brand legacy. Secondly, it serves my passion of entering the metal industry where you can analyse the functionality of the whole management process in depth. Moreover, being a fresher I will be able to comprehend its fierce market competition, which is in uproar with Chinese market post-globalisation.