An Investment In Knowledge Pays The Best Interest – IIFT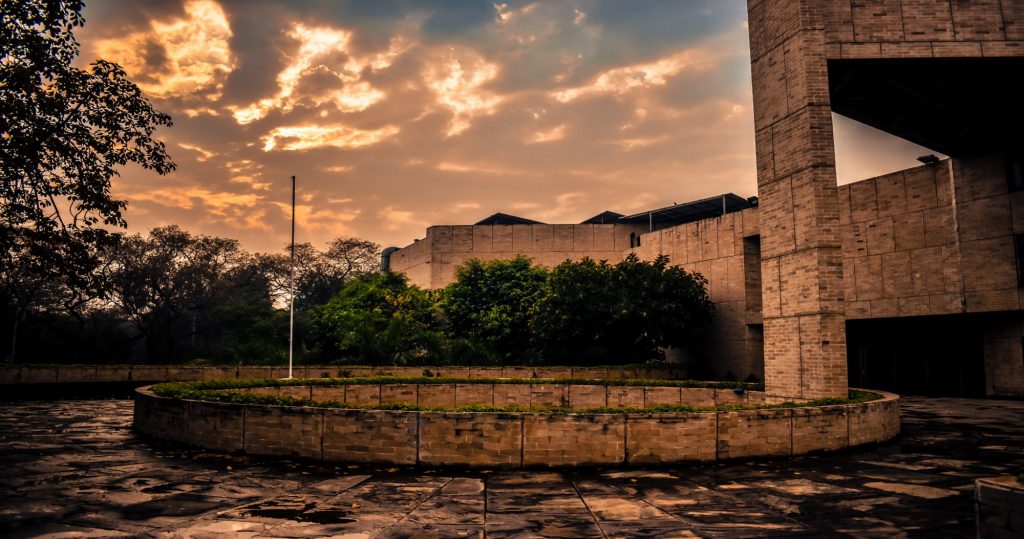 "An investment in knowledge pays the best interest"
-Benjamin Franklin
Left the Job – Done
Documents Verification – Done
Shopping – Done
Social Media Status – Done
Pre-Induction Assignments Completion – Done
Formal attire – Done
Backpack – Done
Now it's time to roll up………
I can still recall my excitement when I have seen my name in the converted list of IIFT Delhi and now the day is here to take the biggest stepping stone of my life. Days of hard work, sleepless nights, Reading comprehensions, workload. Overcoming all difficulties, finally, I am here at the gate of IIFT C9 Hostel.
IIFT is the dream aspiration of every Indian student who is aspiring to make a career in International Business management and I was one of the luckiest of being able to stand out from the crowd of 60,000 people to join the college.
IIFT – THE Place   
Excitement, nervousness, I was feeling all mixed type of emotions on the very first day of joining.
Tucked away in a secluded greenest corner of our crowded and fast-paced national capital, I was standing in front of the IIFT "Wings of Wisdom".
The symbol of learning and excellence as the name suggests gives you a new hope and excitement to achieve greater heights and fly out with new colors as you enter the college.
The ambiance, crowd, and most respected seniors have filled me with all the positive energy to move ahead.
Starting the New Chapter of Life……….
 "Talent is cheaper than table salt. What separates the talented individual from the successful one is a lot of hard work."
-Stephen King
Everyone must have heard or read about the hard times of b school and their rigorous curriculum, but how practical it is I got to know within a week.
Just now I have come from the guest lecture, just now I have done with my assignment and case studies and just now the day has woken me up again. The most adventurous week that has gone by is far more experienced that it seems so. It taught me various valuable lessons.
PDP sessions, group studies, domains assignments, are some of the key highlights that taught me about various facets of mine, and further helped me out in making a strong connection with my batchmates.
One of the memorable experience I can recall is related to a finance assignment, where I need to pitch a creative idea to my seniors keeping in mind all the related variables and factors. And then they will decide about whether that idea can be taken as a market relevant or not.
I got to know more about the market segmentation, how it has been decided and what the consumer demands, what other social, economic factors we need to see before coming to a conclusion. It taught me the various financial insights as a whole.
————————————————————————————————————————————————————–
ABG Company:
Aditya Birla Finance Limited
Being among the leading well-diversified financial services company in India offering end-to-end lending, financing and wealth management solutions to a diversified range of customers across the country ABFL ranks among the top five NBFC.
ABFL further provides the opportunity to the students to explore more into the areas of asset management, private equity, corporate lending, structured finance, general insurance broking, wealth management, equity, online personal finance management, housing finance, and health insurance business etc
Well, as per the core values of Aditya Birla Finance Limited, I do hold some of the key traits which further make me more suitable as a perfect candidate
Commitment-oriented personality, where irrespective of the situation I always try to make sure that whatever has been committed, will be able to complete on time.
Integrity and being interactive has helped me a lot during my career phase to ride up the corporate ladder and reach out to this phase.
Seamlessness and Speed is one of the necessary characteristics that is required to be survived in this harsh environment. And I believe so being able to go through this rigorous b school curriculum, I can achieve all other things in more subtle manner.