Is Cricket Losing Ground To Football In India? – Common Room Quarrels – Student Debate At MISB Bocconi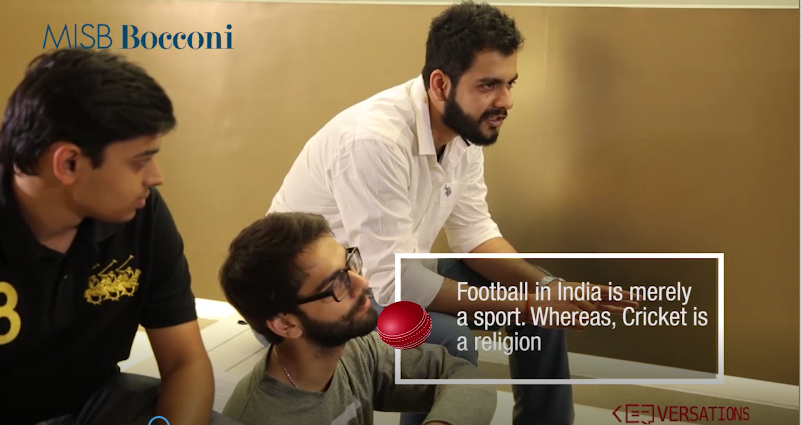 Most Indians, be it in Urban India or Rural India, have heard about Sachin Tendulkar, Rahul Dravid, Virat Kohli and other famous cricketers. But what about Football? Off late, football has picked up pace in India. Will cricket lose ground to Football?
In this video, we have students of MISB Bocconi reflecting on this newly developing rivalry. On one side, we have the Cricket Crazies and on the other side, we have the Football Freaks, debating on 'Is Cricket Losing Ground to Football in India'?
Cricket is a well-established sport in India and more than a sport, it has become a religion. However, Football is a truly global sport. If Millions of people watch cricket, BILLIONS of people watch Football.
In India, a sport is only as popular as the heroes that make the sport. Do the legends of Indian cricket make it the preferred sport? And since India lives in the heart of small towns, people here resonate most with the Dhonis and the Jadejas and not the Ronaldos and the Messis. On the other hand, Football is a sport which is played by people in the lowest strata of the society across the world because of the ease with which you can play it where as Cricket still requires certain equipment and facilities. Will football take over in India too?
What's your take on this? Which is your favourite sport? Do you think Cricket will cede ground to Football?
Can the Football Freaks and Cricket Crazies ever live in peace? Maybe in an ideal world. Tell us your view in the comment section below!
'This is a Promoted Feature'