ISB Best Performing Campus in 2014. Will it be your campus in 2015?

In December 2014, Abhishek Ahuja, Kirti Jain, Mitali Bhandari, Nishu Gupta, and Saloni Doshi from ISB PGP Class of 2015 were selected as Young Leaders by an elite panel of CEOs at the Aditya Birla Group Economic Times Young Leader competition.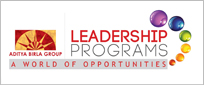 Apart from national recognition, these young leaders acquired a sure-fire place on the A-list of recruiters. Besides, the winners received pre-placement offers and pre-placement interviews from the Aditya Birla Group, the presenting sponsor.
The competition in 2015 is open to all business schools in the country and the deadline closes on 28th September 2015. Please apply here or take the test if you haven't taken the test.
In 2014 – 20,000 young managers had signed up for the ET Young Leaders programme of whom only 37 were selected for participation.
The Economic Times Young Leaders was launched in 2011. It's regarded as India's largest platform to identify tomorrow's corporate leaders. Over 65,000 young managers have passed through its portals since launch in 2011, and only 87 people have made it to the List.
The ET Young Leaders awards recipients were recognized for their academic accomplishments, commitment to society, and potential to contribute to shaping the future of the country.
Please apply here or take the test if you haven't taken the test.
'This is a Promoted Feature.'