'It Is Not Only About Providing Education To Our Children, What Also Matters Is The Quality Of Education' – Farhan Ansari, IIM Bangalore – Class Of 2019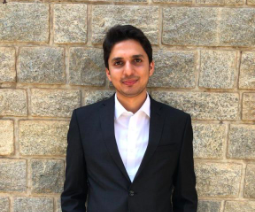 Like a lot of people in India, Farhan Ansari is an engineer. He has work experience in supply chain management. Nothing unique till now? What differentiates him is that he looks at life as an opportunity to make a difference. YOLO? Well, indeed! And he wants to use his life to change things for the better – at his college, workplace, home, and society. He has taken a few steps, has a million more to take!
Name an instance where you wanted something and went out of your comfort zone to achieve it OR Tell us the biggest risk you have taken so far in your life.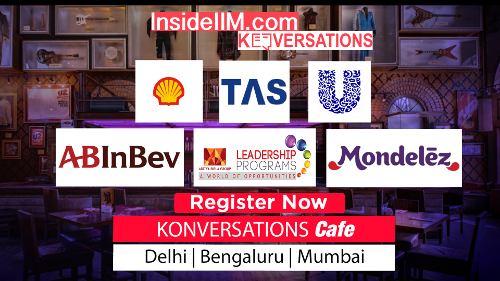 After completing my graduation, it had been two years since I was working with L&T, when I was selected for the "Build India Scholarship" by L&T, which allowed me to pursue masters from IIT-Delhi. After finishing this scholarship program, I had a well-defined career path in front of me – fast-track promotion and grooming for leadership roles at L&T. But, it had been my dream to pursue my MBA from a prestigious B-School. So, instead of a sure shot successful career that lay ahead of me, I chose to take the risk of pursuing an MBA from IIM Bangalore. I must say I'm proud of my decision as there is nothing that is certain here, but it is this very uncertainty which has made me a much stronger and balanced individual.
When was the last time someone relied on you? OR What did you do which was purely for someone else – a truly selfless act.
I grew up in a family which emphasized on the values of compassion, care and trust. I have therefore always striven to stand up for anyone who needs me. At L&T, I observed that a lot of construction workers were facing issues during the chilling December winters. On seeing this, I started the first-ever cloth collection drive for the workers. This set a precedent at L&T, and my action not only benefited the 5000 workers at my site, but the many more at more than 25 projects in the North Region of L&T.
Tell us about a time when you disagreed with an opinion/idea/decision. What did you do about it?
This year, I spearheaded a society – QUEst – the Diversity & Inclusion Society at IIM Bangalore. Since we are a new society, we have limited availability of resources in terms of funds and manpower. In the recently conducted business festival of IIM-B, I wanted to conduct a case study competition on diversity issues at the workplace, but a few of my team members were skeptical considering our lack of resources. But I firmly believed that for our society to grow, we needed to believe in ourselves and take leaps of faith. I convinced my team members, and together we went ahead and gathered funds and support for the event. It turned out to be a success, which in turn, gave us immense confidence.
What is the one thing you can claim to have some level of expertise or depth of knowledge in – it could be anything – a subject, a sport, a hobby, a venture, an initiative which has led you to do deep work in that field?
I spent most of my second year at IIM-B in participating in national-level case study competitions. It was very competitive and demanding to develop solutions for complex business strategy problems. But, this experience has truly broadened my horizons and approach. Further, the strategy courses at IIM-B have helped me in better structuring and analyzing strategic problems. There is a long way to go and a steep learning curve as far as the area of strategy is concerned, but my experience and knowledge have surely helped me develop some skills in solving strategic issues.
If 10 Million Dollars (approximately INR 75 Crores) is given to you to use it any way you deem fit what would you do with this corpus?
I believe that when I'm on my death-bed, I would want to look back at my life and feel happy that I could create a difference in people's lives. Thus, if I am given such a handsome corpus, I would use it to fulfil my dream of educating underprivileged children. I would start a best-in-class school because it is not only about providing education to our children, what also matters is the quality of education.