It Is Time For Reverse Reviews – Strategy with RS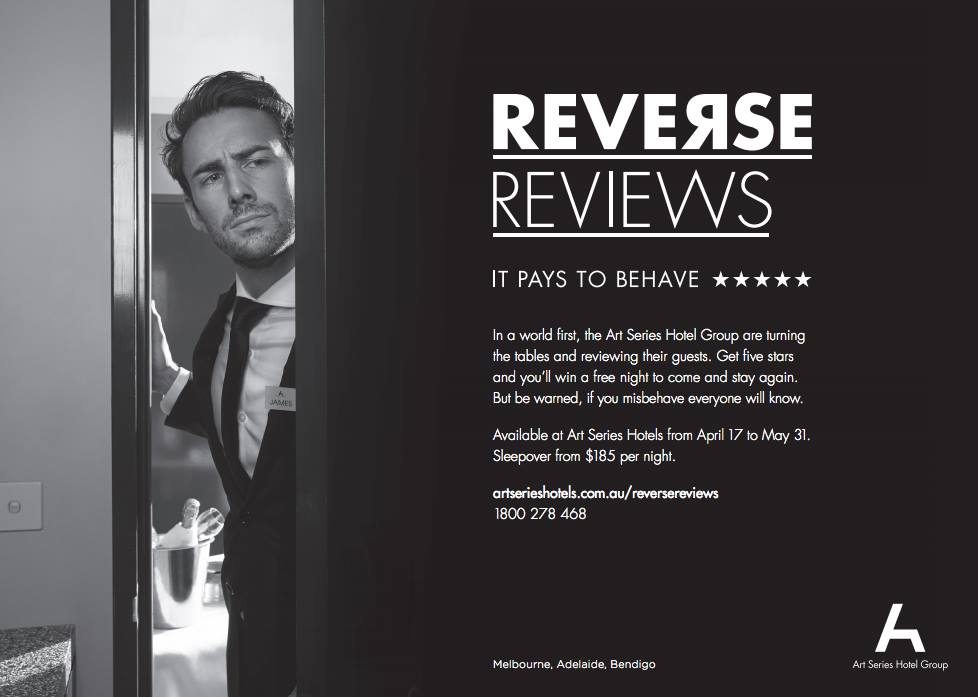 Service providers – restaurants, airlines, banks, Uber are under 24 x 7 'review' by customers.
After consuming the service they are posting reviews which are not going waste. Other customers refer to them for taking decisions. This system assumes that customers are always right. And if at all there is a failure in delivering service the blame lies solely at the doorstep of the service provider.
Reflect for a moment.
The current system is one sided & heavily loaded in favour of customers. Of course, there is every chance that there will be a bad service provider as there is a chances of 'bad & unruly' customer. However, should not the system also provide a platform to service providers to rate there customers? This will enable the service fraternity to refer to these reviews while taking a decision on whom to provide service to? Will not implementing this system improve the service experience for every one?

Taking this view, in April 2015, Australia's Art Series Hotel Group launched Reverse Reviews: a promotion which gave guests the chance to obtain discounts and upgrades in return for being reviewed.
People staying at any of the group's boutique hotels could opt in to take part, with their behavior and demeanor being ranked and reviews then published online. Any guests who gained ratings over four stars were rewarded with complimentary food and beverages, stays or upgrades.

As a decision maker will you implement Reverse review in your organisation?