It's More Than 1 Year Of Preparation, 3 Hours Of CAT And 10 Minutes Of Interview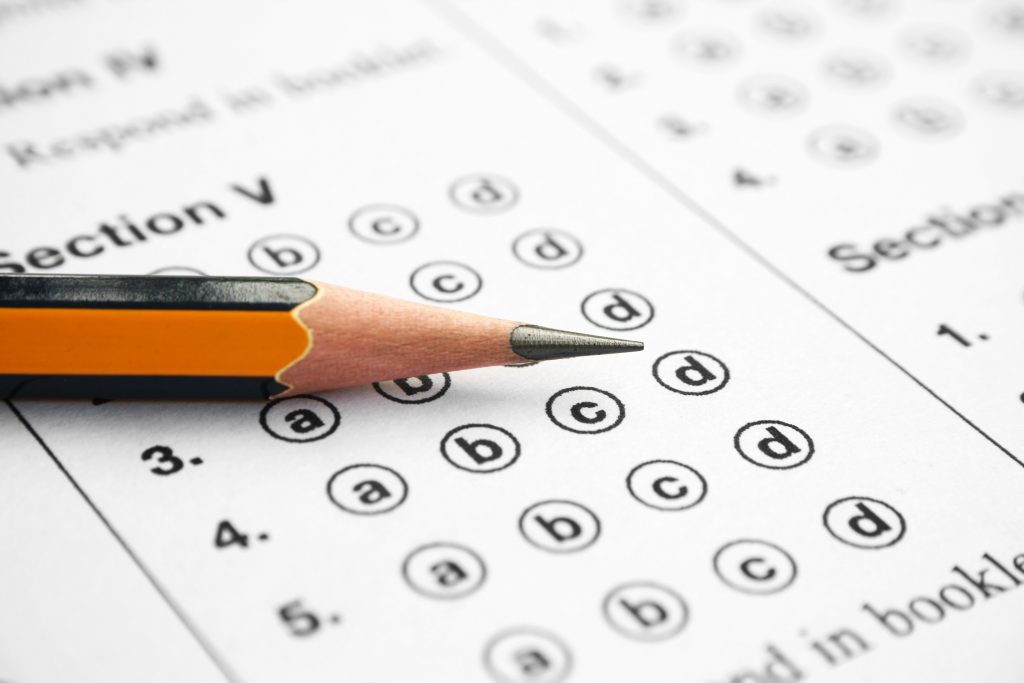 Note: This article is dedicated to all the B-School aspirants preparing for the entrance exams (and others too who have tried this year and are looking to give it another go.)
The title must be a bit confusing but that's the best way to sum up the journey into a b-school. 1 year of effort comes down to the three gruelling hours after which the lucky ones get to spend those nervous 10 minutes in front of a panel. In this article, I will showcase how CAT is not the end of the road to enter a good b-school, share a few things I realised during my preparation and finally a few things to keep in mind for the exams.
In no tuition centre, will you see advertisements on XAT toppers or NMAT toppers. It's all about the CAT. Isn't it? I was one of the few lakh aspirants who wanted to crack the CAT. But a few hard truths need to be accepted. CAT is as good as gambling. Your result weighs heavily on your performance in those 3 hours. One question can change your chances into an IIM. I blanked out in my LRDI section and I was devastated. A series of rejections from the IIM's wasn't a surprise.
But since my preparation was actually decent, I aced each and every one of the other exams. I would like to point out the importance of the XAT exam. It is a much less volatile exam like CAT, and crossing the cutoff and getting a good percentile actually helps in converting colleges like XLRI unlike where a 100tiler in CAT fails to convert top IIM's. After the disaster named 'CAT 2016' I tripled my efforts for XAT. Gave more mocks on XAT than on CAT. It was worth it.
After the results were out, I got a few calls but no IIM's except Shillong. XLRI was my best call.
Now comes the most important part, form filling. Please do not take it lightly. Questions on personality, achievements matter a lot. (Funny it comes from me, I forgot to fill half of my SP JAIN form.)
GD/WAT PI prep is all about:
1) Preparing answers of the sample questions asked.
2) Bachelors/Masters/Job in-depth knowledge.
3) Current affairs.
4) Lots of mock GD's, WAT and PI's.
Each of my GDPI's were fantastic. I learnt something new from each and every such process I took part in. The practice and hard work brought fruit. (Well, of course, I knew it was fantastic after the final results) Mind you, I don't have a great profile. No extra-curricular achievements. But I made it. So those with no profile as such, trust me it hardly matters. SP Jain famed for requiring a great profile also took me in. I made up by having an exceptional Group PI. But, a good profile is obviously a bonus.
I would like to end this by mentioning that PLEASE LOOK BEYOND CAT AND THE IIMs. Luck factor playing a role in your selection is never fair to anyone. Take all the exams. Get selected everywhere. Then take a call. And most importantly, love the experience. Right from the preparation to the exam to the second process. I loved solving mocks. I loved participating in mock GDs and PIs. People may call me mad but I shall not hide it. Maybe that's the only reason why I made it in the end. Because I loved what I did.
Thank you.
About the Author:
Pranay Roop Chatterjee,
B.A. Economics. (Fresher)
AUTHOR :
B. A. ECONOMICS. (Fresher)
CAT 2016 : 98.42
NMAT 2016: 98
XAT 2017: 99.83
IIFT 2016 : 99.42
CALLS : XLRI(BM, HR), SP JAIN, IIFT DELHI, MDI, IIM S(did not appear), NMIMS(did not appear), new IIM's.
CONVERTED : XLRI(BM), SP JAIN(FINANCE), IIFT DELHI, MDI GURGAON, NEW IIMS.
If any aspirant needs any information regarding anything in the MBA PREP or about the exams, please let me know in the comments below.