Jack Of All Or Master Of One? – The MBA Life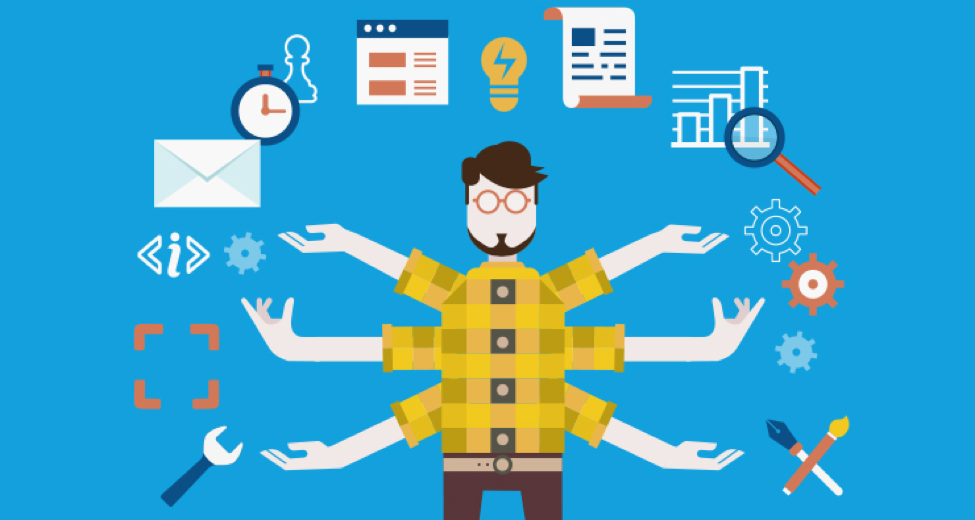 Growing up, we have often been told to be the best at what we do. At least, that is what most Indian parents expect from their superstar sons and daughters. Anything even close to the best was not good enough, seldom recognized.  Well, my MBA journey in the past one year has been a different story.
You cannot afford to sit aloof because you don't know what is being done. You learn this the hard way when you prepare your CV for summer placements. You have to fill up that entire page with skills and accomplishments you have managed to secure. If you have a work-ex, you may be saved. But if you are on the other side of the coin, all those life lessons of being the master of one go down the drain, turn out to be futile.
It's great to be a master, but not being a jack is not appreciated, not in this competitive world. Let us look at it this way. Most of us have a general course curriculum during our first year of MBA, a combination of subjects from all streams of management. Why? Because it gives you a flavour of everything, lets you experience new thoughts and ideas. Some of us even end up specialising in a different domain than what we had decided at the beginning of the programme solely because of this.
So that is where the key lies – experience! It not only opens up yourself to new ideas but also makes you stand apart. As future managers, it is the diversity of knowledge that is going to help us. It is okay if we don't know everything about something, but knowing something about almost everything is an advantage.
Your two years of MBA life would give ample opportunities to try and test out new things. You could start with club inductions, join drama or literary society, read and learn about a variety of things that is not just related to academics and most importantly, face your fears. If you are scared to speak in public, join a public speaking club, you may end up discovering a new side of yours or, at least learning something interesting. In this process, you would also make new friends, as you say in b-school – networking!
So, in typical MBA jargons, what's in store apart from your experiences?
Helps you take control of the Big 5 personality traits (conscientiousness, agreeableness, neuroticism, openness, and extraversion). Trust me, this is important!
Your positioning will be just right. You can totally market yourself to all, let alone the recruiters.
Your operational efficiency will increase. You will learn to manage academics and other activities by eliminating bottlenecks. The executive part of your brain would take charge, and the elephant will take a backseat.
Personal strategy management – you will come across defining moments of your life and will get a step closer to understanding the vision and mission of your life. Moreover, you will learn the art of relationship management.
So how would you like your journey to be? Jack of all or master of one?