JBIMS – An Amazing Feeling!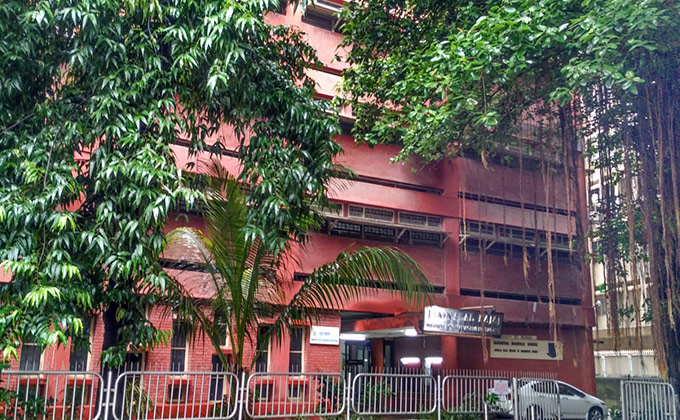 It has almost been a year at Jamnalal Bajaj Institute of Management Studies – A college that has a rich legacy of 50+ years and which has produced eminent Business leaders and Industry stalwarts and continues to inspire business aspirants like me to keep unleashing their potential to the fullest and never settle!
It has been an amazing year for me, both in terms of the knowledge that I have gained and the transformation that I have seen and felt within myself in the last one year. I feel extremely happy and proud that I have actually got this opportunity to experience much of the different coveted and talked about things of this college – from the lectures to the grind, distinguished professors to our notable alums, extremely talented and diverse batch to a sense of belongingness and care for each other just to name a few. Right from the very first day, Bajaj has left no stone unturned to instill discipline and a set of high ethical and moral values amongst each and every one of us. The very basis for businesses to excel is that it maintains integrity and is objective and independent and this is what has come prominently as a fundamental learning after attending the different seminars, pre-placement talks & guest lectures right away in the initial months itself.
Apart from making us realize that we are part of a heritage that has always believed in the highest possible standards that could be established for oneself, Bajaj has added a new dimension to my life, something which I hadn't dwelled into much before – 'Finance'. The idea of working in an area which is of interest to me was only very much theoretical until I joined Bajaj. From the very beginning itself, there have been sessions conducted by eminent people from the industry and to learn about their experiences has been a greatest source of motivation. The vibrant atmosphere in the college has always made us learn things together and always share our learnings and knowledge with each other. Needless to say, the professors most of whom are Industry stalwarts have made the subjects so interesting to learn by giving us practical insights that it doesn't feel that we are studying just for the sake of it. There is a purpose attached to a subject and this purpose becomes way more meaningful when these professors share their experiences of passing out from the same college at a time and then making a difference to the industry and society as a whole, with their strong fundamentals of that subject and thus achieving the milestones in their life. And apart from all of this, the most important thing that has worked for me is the constant company of friends who are extremely smart and have deep knowledge of their respective domains, something that has always kept me on my toes and motivated me to keep learning new things with a sense of eagerness as well as vigour. I can confidently say that the quantity of things along with the quality that I have learned, especially in Finance in the last ten months is immense and something which has enriched me a lot.
I feel happy and privileged that I have got this platform to share this experience and as well share what my goals and aspirations are with the ABG family. Being one of the students who is motivated and very much interested to set his career in the field of finance, I firmly believe that Aditya Birla Capital Limited should provide us an opportunity to prove ourselves outright. I am confident that with an attitude set to continuously keep exploring and excel, we Bajajites would definitely bring about a difference to the organization.
JBIMS Placement Committee
JBIMS was established in 1965 by the University of Mumbai in collaboration with the Stanford Graduate School of Business. JBIMS is considered to be unique in management education as it is firmly rooted in the local soil and capable of articulating the Indian ethos. In the contemporary era, when globalization and liberalization are the buzz words, the institute has (without disturbing the said roots) ordered itself to meet the emerging challenges, sentiments and opportunities that are coming with the new economic order.