JK Business School opens admissions for PGDM 2015-17, the program that paves the way for future leaders

JK Business School (JKBS) has opened the admissions for its PGDM programme for the year 2015. The institute, which is often rated as the fastest emerging B School in Asia and has several other accolades under its belt, is inviting applications from management aspirants.
As the director of the institute, Mr. Sanjiv Marwah puts it, the PGDM Programme of JKBS is an exhaustive series of stimulating workshops, lively seminars, team work, task management; and focused hands on exposure to corporate practices. It thus prepares students to be business leaders, which is the need of the hour. "Conscious effort is made to integrate their employability skills with the academic assignments. This makes JKBS student's highly sought-after amongst industries in India and abroad," he adds.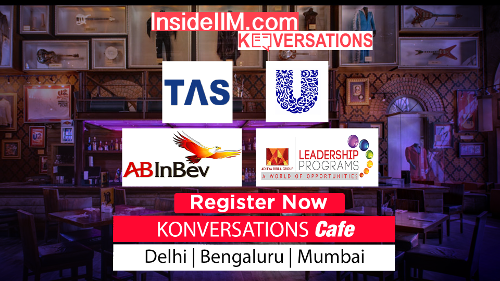 The program architecture is one of the highlights of learning at the institute, which has a carefully designed curriculum to keep up with the changing requirements of the industry. The centre of Corporate Relations of the institute also plays an important role in building relationships that students can benefit from in the form of industry visits and summer training. The Centre for Personal Transformation and Excellence on the other hand enables young management hopefuls to realize their true potential and builds their overall personality.
To give them further exposure to the corporate world, the institute also has a CEO Forum where Chairmen and CEOs of different organizations interact and share experiences with students. From Mr. Abhinav, Area Sales Manager, S.C. Johnson to Dr. Justin Paul, Professor, Washington University, several big names from the industry and academia have made their presence felt in the recent past. The institute also has a strong list of corporate patronage that includes names like Reliance Retail, Bharti Airtel, standard Chartered Bank and many more.
These are some reasons students from the institute are industry ready when they are through with the program. And the results show in the form of alumni who have gone on to make a place for themselves in corporate world. Mr. Anand Shankar, Regional Manager Sales, Ford Motors is one of them and he talks about the hallmarks and benefits of JKBS PGDM. "The interaction with real world managers and doing live corporate projects was truly enriching. Everything at the institute was driven towards making us successful professionals," he says.
As the admissions for the new batch open, graduates in any discipline from a recognised university or candidates appearing for their final exams can apply for the program and hope to add their name to the list of glittering alumni. Selection is based on Graduation, MAT/ CMAT/ CAT/ any other national management entrance exam score, Group Discussion, Personal Interview, Past Academic Record, Extracurricular activities and Work Experience. In short, for management hopefuls it's an opportunity that cannot be missed.
To read more about JK Business School and to apply now, visit: http://jkbschool.org/
Media contact details:
JK Education Foundation
Campus: – Gurgaon-Sohna Expressway,
Damdama Lake Road Bhondsi, Gurgaon-122102 (Haryana)
Tel: 0124-2014091
Call for Admission: +91-9958672673