"Job satisfaction while serving your country is immense", Ashwin Bhaskaran, IIMK alumnus and Undersecretary at Indian Foreign Services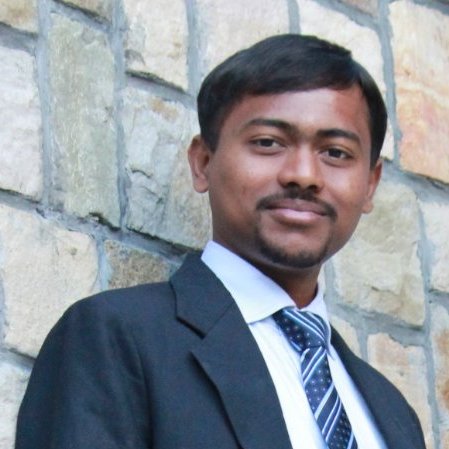 From brand management at one of the most coveted FMCG firms of the country to representing India on a global level as a diplomat in the Indian Foreign Services, Media Cell, IIM Kozhikode, recently had the privilege of talking to Mr. Ashwin Bhaskaran, an alumnus of PGP-11, who shared his exciting journey from the corporate world to the Indian Civil Services.
Mr. Bhaskaran has worked at ITC for three years in the sales and marketing division. He then went on to join the Indian Foreign Services in 2013 after clearing the UPSC exam. In the interview below, he describes his learnings in the field of marketing at ITC, what inspired him to apply for the IFS and his experience since then.
Post your MBA at IIMK, you joined ITC, one of the most coveted FMCG firms for marketing enthusiasts. How was your experience at ITC? What kind projects did you work on?
I had done my summer internship at ITC Foods division, where my work was greatly appreciated by my mentors. I received a PPO from ITC in 2009, which as you know, was a difficult time for B-school placements due to the recession. I took up the ITC offer without any second thoughts and never regretted it. At ITC, I did a year of sales stint at Patna and then worked for three years in branding. I had the opportunity to work with various divisions of ITC such as Foods, Tobacco and Stationary as an Assistant Brand Manager. It was truly a wonderful learning experience for me.
 What is the factor that inspired and drove you in the direction of the Indian Civil Services?
In 2011, when I had worked in the Brand Management area for three years, I thought to myself, 'what next?'. I loved my job at ITC and the responsibilities that came with it but I wondered how I could take it to a higher level. That's when while talking with a friend, the idea of Civil Services came to my mind. I had never previously thought about working in the Civil Services and had done no preparation for the UPSC exam. However, I took the exam in 2011 and cleared the prelims. I never planned for it- it just happened! I thought to myself that this is something that is definitely manageable and can be achieved.  I had missed the cutoff with a very low margin and thus felt that I could surely improve with some effort. In 2012, along with my job at ITC, I worked very hard, prepared well for the UPSC Mains examination and succeeded.
 The UPSC exam is one of the most competitive exams of our country and hence a huge amount of risk is involved when you choose to dedicate your time for preparation. During your preparation, did you ever feel that you were taking a big risk?
Throughout my preparation for the IFS in 2012, I continued my job at ITC and worked there till the date I had to join the IFS. I would not suggest quitting or not taking up a corporate job to any MBA grad since I don't think that kind of risk is necessary. The UPSC exam is something that can be managed with your daily job requirements if you are dedicated enough to put in some amount of extra effort. Also, you can choose optional subjects which you are comfortable with. Preparation for current affairs can be done by reading newspapers, editorials, magazines and journals on a regular basis. Overall, the entire preparation can be done if you are regular and dedicated. If I could clear the UPSC with my job at ITC, I see no reason why someone else can't achieve it too.
What optional subjects did you take and how did you decide on the same?
I had taken Management and Geography as my optional subjects. Since the UPSC subject courses are that of a Masters level and I'd done MBA, I was quite comfortable with the Management coursework. My job at ITC required extensive travel across the country and thus I decided to take up Geography since I was familiar with the Indian geography.
After being selected in the Indian Civil Services through the UPSC, what made you choose the IFS? What were the other options that you had considered?
Though most people choose the IAS as their preferred option, I had chosen the IFS as my first option and was very clear that that was the service I wished to join. In the IAS, you get to work at the ground level, work towards the administration of a state and then the central level. The IFS gives you an opportunity to represent your country at an international level, negotiate and deal with countries at a global level. I felt that this is the kind of service that was suited for my profile. I had previously managed ITC brands at a national level and felt that the IFS would be an extension to my job as I would be representing India in the global arena.
In the past few years, several IIM grads have left comfortable and lucrative careers in the corporate world to join the civil services. In your opinion, what is the reason behind this trend?
For people with an MBA background, the Civil Services is a great option where you can apply your knowledge to set policies for the country. The knowledge gained during the UPSC preparation can even help you at your current organizations. During my preparation, there was a time when I was studying Operations Research as part of the management coursework. I found that I could apply it to my role at ITC and was even appreciated for it by my seniors. So whatever knowledge you gain while preparing for the UPSC can actually be applied by you in your corporate organizations or other endeavors in life. One significant reason why people are opting for this service is that it provides tremendous amount of job satisfaction along with pay, stability, respect and security.
 As an undersecretary in the IFS, you have undergone an intense and comprehensive training program. How would you describe your experience at the Foreign Service Institute?
We initially had a three month training program at Mussoorie which is mandatory for all probationary officers and this was rudimentary in nature. Post that, I underwent a rigorous training program at the Foreign Services Institute which was aligned towards diplomacy, understanding of international relations and India's foreign policies. The training was delivered by renound professors of International Relations. We also got a chance to listen to discourses by senior and retired IFS officers. There were several interactions with other deparments of the government such as the Army, Navy etc. in terms of what they expect from the Foreign Services. We interacted with the media during press meets and also got opportunities to go abroad. I went to on a visit to Bhutan to understand India's relations and foreign policies with Bhutan. I am now in my final stage of training and am posted at Sri Lanka, where I'm working towards a greater understanding of India's relations with the country. With the recent elections here, I also got exposure to what India's role is in such situations and how the Indian government interacts with new governments abroad. The entire training till now has been a wonderful enriching and learning experience for me.
 Have you taken up any foreign language course as part of your training?
For IFS officers, it is mandatory to take up a foreign language and pass an exam in the same. It is the last part of the training and only after passing the language exam is a person confirmed as an IFS officer. I opted for Korean due to personal preferences. I thought that languages such as French and Spanish are relatively easy to learn and I would be able to pick them up if I'm posted in those countries in the future. However, Korean language is quite difficult and challenging, and that's why I decided to opt for it. Another reason is that, in my opinion, India's relations with South Korea have not been entirely tapped and I feel that a great deal more can be done in that area. I personally feel motivated to work as an Indian diplomat in South Korea. It is a country that offers a great standard of living and also there are challenging foreign policy decisions to be taken in terms of India- South Korea relations.
How has the knowledge gained from the MBA program at IIMK helped you in the IFS and honed you to become a diplomat?
My years at IIMK have definitely contributed a lot towards my career. After MBA, I got the opportunity to work in a wonderful company where I could apply my marketing knowledge to various sectors. I have also been able to use the skillset developed at IIMK in the government while working towards India's relations with other countries. The decision making skills learnt at campus have helped me immensely, be it at ITC while striking deals as a brand manager, or negotiation with other countries as an IFS officer.
If you had to mention some of the starkest differences between working at a corporate firm and the IFS, what would they be?
The most significant differences are probably related to the work culture and the kind of people you interact with. While working in the Indian government, you get to meet people from diverse mindsets and you may need to alter them to progress further, which is not a big challenge at MNCs. Also, the government has a tenure based promotion system which is very different from the appraisal system present in the corporate world.
As an IFS officer, you would be working on assignments regarding India's foreign policies viz-a-viz several countries. What is the aspect that excites you the most about your future in the IFS?
What excites me most about the IFS is that I would get to represent India in various countries of the globe. I would get the chance to meet high profile diplomats, ambassadors and leaders of various nations. This aspect is something you cannot find in any other profession. Moreover, the job satisfaction while serving your country is immense.
The last two batches of the IFS have seen the highest number of women probationary officers till date. How do you think the role of women in formulation of India's foreign policies has evolved in recent times?
Women have always been an integral part of the Indian Foreign Services. Recent statistics show that more and more women are now willing to join the IFS and opting for it as their first preference in the UPSC as against IAS, which has been the traditional norm. Women feel encouraged to join the IFS as it offers immense opportunities, great international exposure and safety and stability of a government service. It is wonderful that a large number of women are considering IFS as a career option and I believe they will continue to play a critical role in formulation of India's foreign policies in the future.
One of challenges faced by the IFS is that it is numerical strength is quite small in comparison to other large emerging nations. What do you think is the reason behind this and how can we overcome this issue?
I don't consider this as an issue at all. India has more than 700 IFS officers. In addition to that we have around 3000 group B officers working in different high commissions or embassies. There are in total around 4000 people working with the Ministry of External Affairs and they represent India abroad at various levels. I believe there is great quality in our representation across all countries and our diplomats are doing fantastic work abroad in terms of safeguarding Indian interests, trade and economic development.
With the new government is place, the intensity of international engagement and high profile visits to India have increased. What is your take on the changes in foreign policies brought about by the new PM?
With rapidly changing times, there is a great need for nations to evolve and align their policies so as to have a growth trajectory. I believe that the new PM has been working in the right direction. Within a span of a few months, he has already met leaders from several countries. We can see that most of the developed nations are assigning great importance to India. I'm sure that a few years down the line India will definitely reach the pinnacle of the economic development that it deserves.
Recognizing the power of digital media, the MEA has logged into e-diplomacy and is actively embracing platforms such as Twitter and FB. How significant do you think the e-diplomacy strategy will be in India's International Relations? 
Most of the developed nations have an active presence on e-platforms. It is absolutely essential that we also increase our presence on social media as it would provide us with a great platform for communication on a global level. It would enable the world to perceive the development and transformation that is taking place in India.
There are several students on campus who are interested in joining the Indian Civil Services and would like to prepare for the UPSC exam. What advice would you like to give them?
Students at B-schools generally get a greater amount of freedom in their final year in terms of what kind of subjects they want to study or what fields they want to choose for their future. For people who are really keen to join the Civil Services, I would say that preparation can be started right from the 2nd year onwards. Management can be taken as one of the optional subjects and the other can be of the candidate's interest. In order to prepare for current affairs, regular reading of newspapers, management magazines, editorials etc. are a must. I wouldn't recommend taking a year off for UPSC preparation. I believe that exposure to the corporate world as an MBA grad gives a great learning experience which can even be applied eventually in the IAS/IFS/IPS etc. It is possible for a person to manage a job and prepare for UPSC at the same time. Even if you don't clear in the first attempt, keep trying and devote all your time and effort to it. The selection involves a long process spread over a year and thus, a great amount of commitment is required. I truly believe that if you are passionate about joining the Indian Civil Services, you can succeed if you have the determination and motivation to follow your heart.
Interview conducted by:
Ipsita Acharya, Coordinator, Media Cell, IIM Kozhikode
We would like to thank the Alumni Committe of IIM Kozhikode for their cooperation.
This article has been published by Media Cell,  IIM Kozhikode as part of the Career Perspectives Series.
For further information please contact us at media@iimk.ac.in