Journey Of Becoming A Mandevian

My flight landed in Delhi on a misty morning in June. The runway was barely visible as the plane landed and skidded to a bumpy halt. After a month here at MDI, I reminisce to the flight and smile at how my first memory seemed to symbolize my time at MDI.
The past few weeks in MDI has been nothing short of mysterious and exhilarating. I had to undergo the difficult transformation of becoming a student once again from a working professional. The transformation was made further strenuous by the fact that the learning culture at MDI is drastically different from anything else I had been exposed to. An immense amount of importance is given to how academic concepts can be applied in real life and deployed to actualize a vision. I learnt to focus more on learning with the goal of skill development than of exit tests.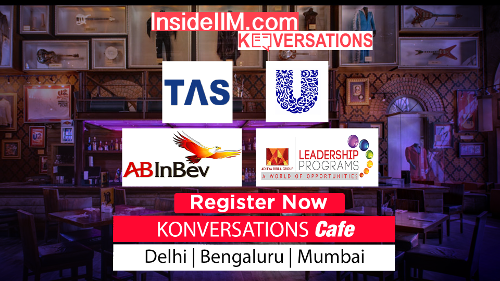 Learning outside the classroom is also thoroughly encouraged by the faculty and the student mentors. Case studies and discussions are an everyday feature of life at MDI, along with hearty meals in the very aptly named Change Masters building. I also learnt that sometimes in life, the journey is definitely more important than the end. The number of insights I have gained from my peers during the discussions are an astounding testament to the diversity here at MDI. Engineers sit beside economics, pharmaceutical and fashion graduates, each bringing a unique value to the erudite concoction that is the classroom.
The most important lesson I have learnt is that change comes from within and that to manage oneself is probably the best way to learn and practice management. Practicing to manage oneself and time is an immensely difficult and yet rewarding task that is a daily feature at MDI. Also, time has changed from being a measure of the point of reference in a day to an invaluable commodity.
I believe that given my passion for the evolving world of finance and my ability to relate strongly with the vision, to be a leader on pure merit, interests me to pursue a career at Aditya Birla Capital Limited. I believe that it will be a challenging environment that will be very interesting and very rewarding at the same time.
The journey ahead might be shrouded in mystery, but just like my first flight to Delhi, us Mandevians have a tendency to meet challenges head on to create an opportunity that will enable us to soar the skies.