The Journey Of A Dream – MDI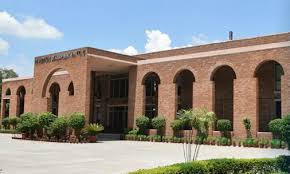 Hey fellas…!! I am a Dream. I was born, neither within the darkness of the night, nor the comforts of sleep, but was forged bit-by-bit over a long time. Sacrifices were made, sleep compromised and a lot of hard work put in. But with increasing effort, my importance has been increasing proportionally. My significance has been changing for my bearer over time – initially, at my inception, I was about clearing a few entrance exams, then modified to be about clearing a few interviews and then finally, making it to one of the top B-school of the country. I thought my work was done when my bearer was offered admission in MDI Gurgaon, one of country's finest management institutes. But never have I been more wrong in my life. I was about to bid adieu to the world, leaving behind a feeling of contentment, when I was summoned back to life. This time it wasn't about a test to ace or an interview to clear, but something much more comprehensive and much more tiresome. While joining the college, my bearer was introduced to a plethora of new experiences eliciting emotions and feelings, previously unchartered, during the 21 years of stay among family confined within the comforts of home. The place was new, so were the people, and the daunting task of replacing the tenderness of home with the rigidity of Hostel was upon him. To be honest (being a dream, a superfluous entity, I am not allowed to lie) it wasn't easy. The initial days stretched long into the nights to the point where the thought of quitting didn't really seem the worse of ideas. Sleep was a luxury, too costly to afford, so people tried to steal some during the Guest Sessions (a big mistake, by the way). The sudden change of routine from 'Nothing to do' to 'So much to do', that too with a time-constraint hanging over the head, left the students gasping for a moment of relief, but none to be heeded. The concerns started rising about the sustainability of such a rigorous schedule and the ability to keep up with it. That is when we, me and my bearer, found a new meaning to our lives. My bearer understood that being a part of a B-School, that too one of the best in the country for that matter, came with a few requisites of its own. You need to be on your toes at all times, ready to sprint at the shot of a gun, but provided with the promise of teaching you to run at unimaginable speeds that you yourself might not believe you to be capable of. The journey has started.
Meanwhile, I was provided with a new meaning, this time, a superbly exciting one. Similar to several other management students, The Aditya Birla Group which is the third-largest Indian private sector conglomerate has been the prime focus of my bearer for the past some time. The idea of working with such a huge and reputed brand has enhanced my significance multi-folds. Be it the financial services, telecom services, Fashion industry or any other segment ABG has operations in, the market has been influenced drastically by their presence and performance. I feel connected to the ABG to such an extent that my bearer directs all his efforts towards fulfilling my existence and converting it to reality. All the Best to him.