My Journey To IIM Shillong – Sai Rahul Kodaru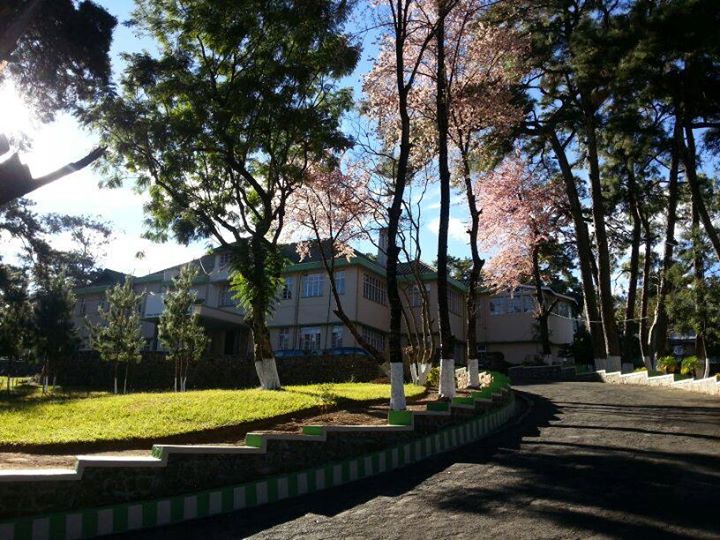 "So Shillong it is!"
No, this was not the start of my summer holiday. Or an autumn getaway with my friends. This was going to be the place I would be calling home for the next two years. That's right. I got really lucky.
Having lived in the three regions (West, North and South) of India, I always wondered what it would be like to live in the uncharted one. I had a quite a few friends from the East and North – East India who filled my head with interesting and vivid stories about their cities, cultures and people. So you could only imagine how excited I was when I got accepted into IIM Shillong.
Unlike most of my prospective classmates who collectively whined about how they would miss their cities and towns on Whatsapp groups, I was looking forward to this phase of my life with alacrity.
I still remember landing in a small jet at the tiny yet serene airport at Shillong. The runway was surrounded by lush green hills that rolled endlessly till the horizon and had clouds perched daintily on them. I already knew that this was going to be very different from the Mumbai, Bangalore and Delhi I was accustomed to. After my dad and I squeezed our luggage (and I got a free lecture on "How to Pack Light" from my father) into the Maruti, I remained glued to the window as we meandered through forests, waterfalls and mountains. I hadn't come across a place as tranquil and pristine as the one I was driving through!
Two days (and a bad episode of the flu) later, I entered the campus of IIM Shillong and instantly fell in love with it. The small city charm contrasted by the modern classrooms and facilities provided the perfect backdrop to a fruitful student's life. As I lugged my suitcase down the path while trying to balance my laptop bag and handbag on one shoulder each, a senior came by. He offered to help and before I could say anything, he had whisked the heavy suitcase and bag and taken it to the corridor where my room was located. Now, while the feminist in me would have absolutely objected to this, I was quite aware of the fact that I wasn't built to carry anything bigger than a mini trolley. While I was still thanking him effusively, he had vanished to help the next person out.
This episode neatly encapsulates how nice and helpful my seniors have been to the entire new batch ever since we have settled here. From checking in on me at midnight because I was very sick to preparing us for the new courses ahead, they have shown both brilliant managerial skills as well as empathy, qualities I believe are essential to make a great manager.
It has been a year now and I still wake up every day wondering what is in store for us next. From embarking on day-long treks through sacred forests just to understand the true meaning of sustainability to have mentors ensuring that any apprehensions regarding studies, competitions etc. were immediately erased off our minds, this institute has set an exemplary model on how to groom and nurture the future leaders.
Sai Rahul Kodaru
PGP 1st Year
IIM Shillong