My Journey To IIM Shillong
My journey to IIM Shillong was peculiar in its own way.  It was in May when one fine day after going through my mails I was filled with ecstasy, unlike numerous other work days. I stood up from my desk and started pondering at the change of events. This was not just another event; it had the potential to change my years to come. While the hands of destiny were shaping my future, apprehensions started to creep in. I had a whole new world of possibilities lying in front of me to choose from. On one hand my mind insisted to continue at the coveted MNC I was working for on other my dream of getting admitted to premier B-schools abroad spooked me. If this was not enough the thought of my previous results crossed my mind. I realized that I had to forgo the amount I had already paid at one of the old IIM's.
Two months down the line I am sitting in a classroom of IIM Shillong and writing my submission for ABGLP Woo Me. Here I attend classes every day with a diverse batch of engineers, commerce graduates, art and science graduates and students from some unconventional backgrounds that I never expected I would study with. So what happened in those 2 months? What events helped me shape my mind for joining this elite institution? Like other candidates I did my share of research by reading all that was given on institute's website, contacted students from the previous batch for their opinion and surfed through numerous articles to come to a decision. In the process, I started believing in IIM Shillong and felt that a bond was surfacing up between us. Despite opposition from family and friends for going to a far off land, I had made my mind to join IIM Shillong Post Graduate Programme.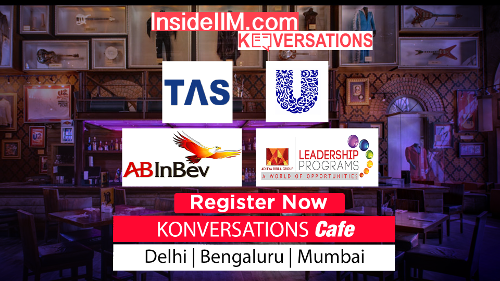 Campus on clouds, as it is popularly called; IIM Shillong is situated inside the beautiful and serene Mayurbhanj Palace. Like other IIM's it is a student driven campus with focus on peer learning. The pedagogy here is based on experiential learning and case methodology. We have a close knit batch of 360 diverse individuals in senior and junior batch and are available 24*7 to help everyone. Though the weather gets intense at several occasions with mild to heavy rainfall icing the cake, my journey here had been smooth so far. Every time someone from my batch or amongst the seniors was there to help when I needed it. Here we practice compassion for others and instil in us ethical pursuits. I am excited for the 2 exhilarating years that I am about to witness on the campus.
Aditya Birla Group
At the advent of my managerial career I am exploring various domains and the type of skill set which each of them requires. Having said that it is difficult for me to come up with one company of the conglomerate that I would aim to work for in the near future. As a finance enthusiast, I believe that Aditya Birla Idea Payments Bank Limited would offer me the type of position I am looking for.
Vinti Singla
PGP 1st Year
IIM Shillong