My Journey To IIM Trichy – Gokul Nath C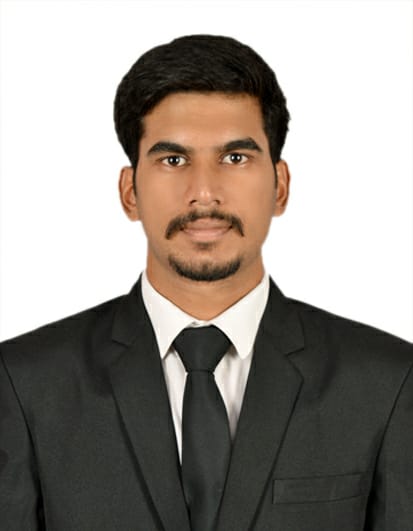 Well in simpler terms I can say I'm from Trichy and that's why I chose IIM Trichy. But that's not the major reason for choosing IIM Trichy. IIM Trichy was found in 2011 and it was mentored by IIM Bangalore. It was the 11 th IIM to be set in India. It is located on the outskirts of Trichy on the Trichy – Pudhukkottai highway and has a campus of 175 acres. The values of IIM Trichy include Academic freedom with professional responsibility, Dignity, Fairness, Ethical behavior, Sustainability and Diversity to promote inclusiveness. These are the things which creates an environment where the students can achieve their maximum potential and also helps in creating responsible leaders by providing values – based and application-oriented management education. IIM Trichy provides a culture inspires entrepreneurship and innovation. This is exactly a culture which I'm looking to be for my MBA. I am a fresher and I wish to learn, formally, through the wisdom of some of the best faculty in the country, which IIM Trichy provides, before going in to the corporate world. IIM Trichy has one of the healthiest faculty-to-students ratios in the country. Well experienced faculties are key members in nurturing a learning environment and in creating the business leaders of the future. Even though IIM Trichy has been in existence only for a few years they have met the highest standards of knowledge creation and dissemination through their research and pedagogical methods. The placements in IIM Trichy is better than the other new IIMs. Being close to Bangalore (IT Capital of India) and Chennai has helped Trichy in bringing reputed companies to campus. IIM Trichy has various clubs and committees that ensures all the needs of the students are being taken care of and also aim at the well being of students during their stay at the campus. The academic clubs help the students to have a unique learning experience and non-academic clubs ensures the students have an all-round exposure with the adequate amount of extra- curricular activities. One of the toughest choices I had after my cat and interviews was to choose a college to pursue my MBA. First I devised a plan to make a priority list of all the colleges. I included various factors such as faculty, placements, infrastructure, prominent companies, clubs and committees, sports facility, public opinion and personal bias. I gave different weightage to each factor and awarded marks to every institute and made the list. When I converted all the new IIMs except IIM Trichy I felt bad but joined another institute. After a couple of days in that institute I converted IIM Trichy. I couldn't be more happier. I withdrew my admission there and joined IIM Trichy without any second thought because I didn't want to miss the opportunity of studying in this prestigious institute.
FROM IIM TRICHY TO ADITYA BIRLA CAPITAL
I wish to specialize in finance in IIM Trichy. Post MBA I would like to work for Aditya Birla Capital which is the holding company for all financial service businesses of the Aditya Birla Group and is a Non-Banking Financial Institution. This company manages assets worth over Rs. 2.46 Trillion. It has over 12000 employees. One of the reasons why I would like to work for ABG company is for the brand name it offers. ABG is one of the largest Indian private sector conglomerate and I wish to be a part of a company which actually makes a difference in the world.
This article is written by Gokul Nath C – Class of 2020