Journey of a Dad to an IIM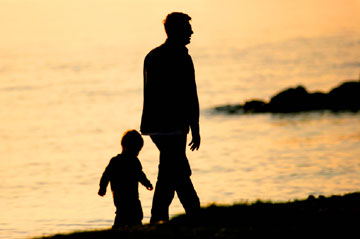 Sitting through the night; Looking at you
Enjoying your sight, as time is flying through
Moments of separation are approaching near and we need to finally part
Wishing you God's divinity; I will leave with a heavy heart.
The time has passed so fast since you have come into my life
You have made me complete my little boy, along-with my wife
I lift you, you lift me in our own different ways; when we are down
We share our smiles, we share our laughter; Replacing the frown.
You are the one whom I search, you are the one whom I find
When I close my eyes, when I close my mind
A number-less thoughts, a million moments; Still a million more to bind.
When I see your face, I see mine
Feeling of seeing you as a small me, feels divine
Your tender touch, your little fingers and the twinkle in your eye
Gosh!!! It is becoming hard to say Good Bye.
You are the one who makes me whole but this journey to an abode of wisdom will feed my soul
I admit, I will have some tears as I start my Journey towards the goal
They're not tears of sorrow; they're tears of pride and joy
To know that all the love in heaven is wrapped around my little boy!!!