Journey Of A Small Town Girl From Rajasthan To IIM Indore – Celebrating Womanhood On InsideIIM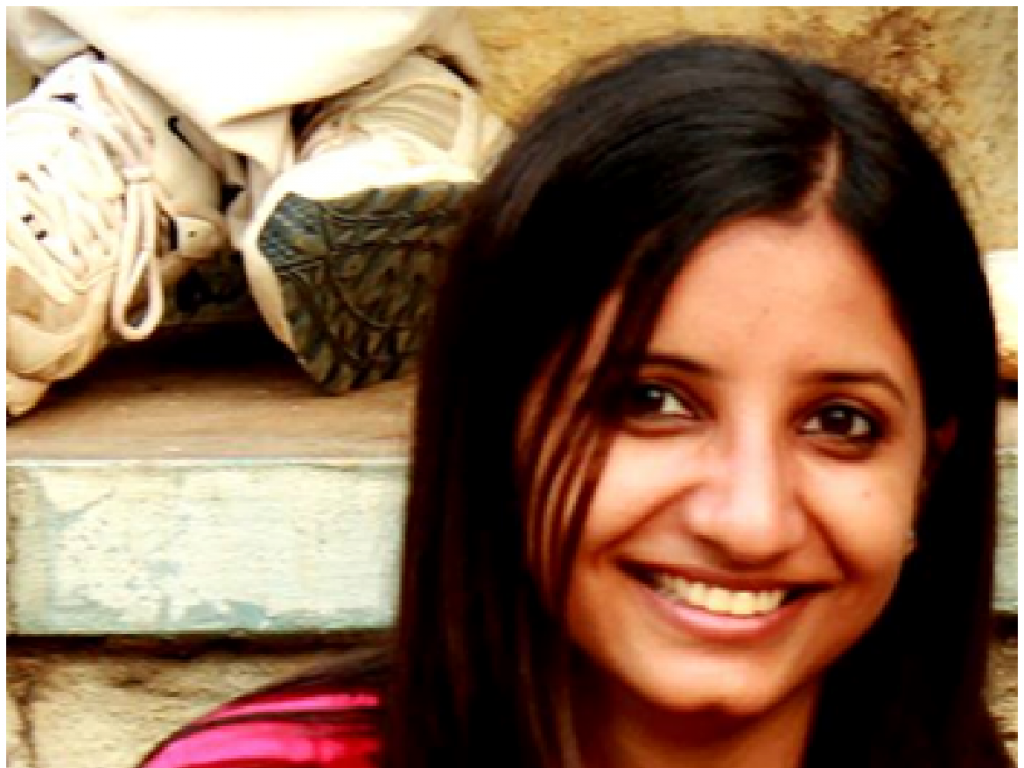 Kritika Kapoor is currently a PGP-I student at IIM Indore. Prior to her MBA, she completed her B.Tech in Electronics & communication from VIT University post which she worked for two years. She believes that even though there is a change in attitude towards women in our country, we still have a long way to go and it is us ladies that have to take the responsibility that our daughters get the opportunities which we failed to receive.
What was high school like for you? How did it contribute to your personality/the person you are right now?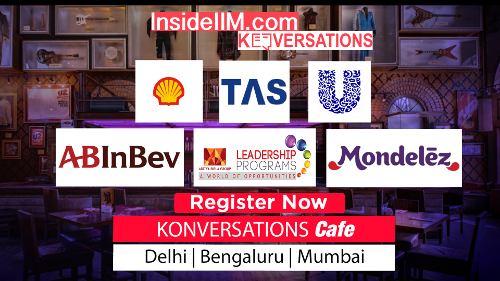 Coming from a small town, Sikar in Rajasthan, I didn't have many options in terms of schooling. There was only one school that provided decent education and was English medium. I studied in the same school from nursery to 10th standard and thus have friends whom I have known for almost 20+ years now. These are the people who know me inside out, have seen me struggle as well as succeed and have been there for me whenever I needed them. My school provided me with the opportunities to grow myself holistically, not just from academics point of view, but gave me chance to nurture my skills as an athlete and a dancer as well. I was always encouraged by my teachers to participate in every activity which helped me realise my true potential. I agree that it was a small school and I couldn't really get training/ achieve much at that time but it surely helped me gain confidence that I was capable of much more. I couldn't be more grateful to my school teachers and friends for giving me the best years of my life.
If money was no object, what would you do all day?
If money was not under consideration, then I would just never sit at one place for sure. I would roam around, try every cuisine possible and relax at a beach (obviously nobody else would be allowed to come there) with no internet/phone so that there is no disturbance and I could just lay with absolutely zero thoughts in my mind.
What advice would you give to a 5-year- younger you?
When I look back at myself, the only advice I would give to a 5-year younger me is to not take stress for small things which wouldn't even matter in the long run. I would tell her how incredibly blessed she is, and that a lot of people around do not even have a fraction of comfort that she has. There is not much that a 5-year-old would understand but all I want to do is make her feel safe and secure.
How do you think women are better equipped to deal with problems as compared to men?
I believe women; even today suffer from discrimination, whether it is workplace or her own home. No matter how much we believe that we have changed our attitude towards our women, there are still homes where women are not considered worthy enough to work. A housewife who has the responsibility of raising a family and takes the decisions of how she raises her children is considered incompetent since she doesn't officially work. We talk of changing mentality but most of that comes from tier1 or tier2 cities but a majority of the population in India still lives in rural areas. Raised in a small town, I have seen families discriminating between their girl and boy child. Not allowing girls to study further, study outside their city, do a job, handle the family business. The time she completes her graduation, she becomes a liability. I know it because I have seen it first-hand. And most of these girls are extremely talented, with dreams of becoming something which gets shattered in a second just because they are born with Y chromosome. And mind you these families are well-educated, well-off financially as well. It is the mentality that has stayed the same and hasn't changed. If a woman can handle all this stress and still put on a healthy smile and do what is expected of her with absolutely no cringe, think what she would do if given a chance to lead people.
Many IIMs and other b-schools award extra points for being a woman. What is your take on that? Do you propagate the concept OR Have you faced any backlash for the same?
Women leave their jobs to take care of their family and providing an incentive to them in terms of few marks to encourage them to return to corporate world through business education doesn't feel like a crime to me. Personally, I have faced backlash from my male friends for getting B-school calls because I am a girl (I had scored comparatively less than them in the exams). What they forget is that I did work hard and scored a decent percentile to get that call in the first place, I have maintained my academics throughout and I have extracurriculars to prove my worth. I have worked in an organisation and supported myself. And above all, I went to the interview, battled through the panel's grilling and successfully managed to get in. So no it is not just because of those few marks that I got into a top B-school. It is because I managed to convert the opportunity that I got.
Name one incident that you encountered where someone told you, you couldn't do something because you're a woman.
I remember an incident from my school where I was told that no matter how good I was, I would never be able to beat a guy in a 100m race. Considering we were all good friends and the remark actually came from a girl, I was absolutely shocked. All I wanted to do was prove that she was wrong. We did have an unofficial race between me and the guy and well I lost, but the fact that I was told that I couldn't do it made me believe more that I could. I was not ashamed that I lost; rather I was proud that I believed in myself and didn't just bend to the popular belief.
If you are out on a date, do you prefer to pay yourself? If you insisted that you want to pay for yourself, how did the other person react?
When I am on a date, I always pay for myself. I don't believe that it is the guy's responsibility to pay the whole amount. Since we both are adults, we should share the bill. Fortunately, I never had to insist on paying for myself, the guys usually offer to pay but I mostly make it pretty clear in the beginning itself that we both will split the bill so there were no issues encountered on that front.