Kashmir se Kanyakumari tak: SPJIMR interns in Rural India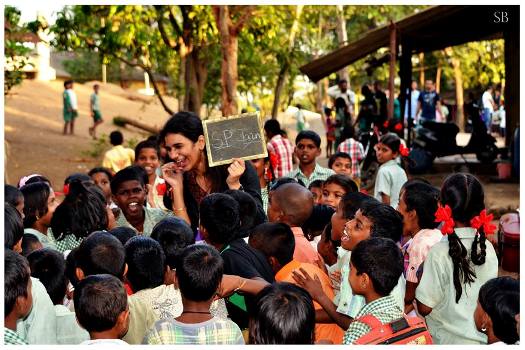 With a focus on social sensitivity and  maintaining a balance between 'value for values' while consciously moving towards achieving your ambitions, SPJIMR has often done things differently. The Development of Corporate Citizenship in one such endeavor in that direction. Every year, instead of summer internships, the entire batch of two hundred odd students undertakes a 6 week mandatory rural stint across the country. The stint includes a stay with the designated NGOs in the villages and working on a project which involves solving the very real and gritty problems that rural India grapples with.
This year as well the entire batch of PGDM 2013-2015 is placed across the country right from Jammu in the north to Tamil Nadu in the west, literally following from the adage 'Kashmir se Kanyakumari tak'. The scope of this massive social engineering flagship programme of SPJIMR involves 233 projects ranging on trouble shooting problems right from building sustainable models for enhancing income generating activities within the villages to creating awareness among farmers about sustainable organic farming practices; from creating campaigns for reviving Warli art  in Maharashtra to awareness programmes pertaining to disaster risk mitigation in the flood prone and flood affected regions of Uttarakhand.
"Real people, real gripping problems and solutions proposed that can create an impact on the lives of these people directly and improve them gradually. We expect no miracles overnight but we do expect that when we as students live amongst these people as one of them, we gain an understanding that can perhaps give us insights on how we can help improve the rural conditions", is what Ankit Manchanda, student of Marketing and student coordinator of the DOCC programme has to say. Ankit is working with the UNICEF Foundation at Maharashtra where his project involves conducting a feasibility study for curbing malnutrition amongst children. One of the proposed measures that he is working on involves setting up a day care center where targeted objectives to curb malnutrition can be implemented directly and also coming up with a business model for the same.
This article chronicles and captures some of the 233 unique experiences of the students who are now in different parts of the country.
Of Homestays and tourism!
Sinchita Dutta Roy, 25, Marketing: Posted in Kangra, Himachal Pradesh
Project definition: Developing a strategy that would help promote Homestays as a viable alternative to hotels, resorts etc. and also put unidentified tourism opportunities on the "Not on Map" initiative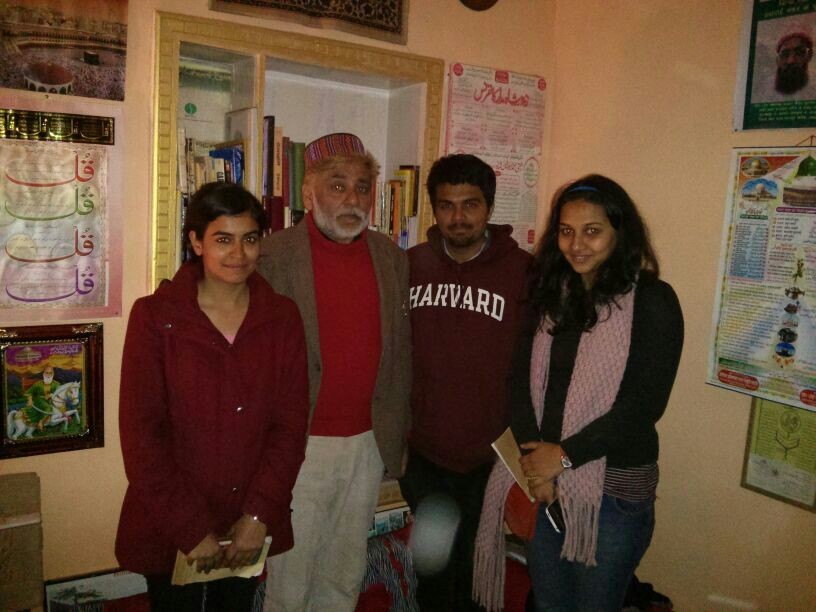 At Chamba: Homestays- a unique concept
'Our project forms part of Community Based Tourism for the state of Himachal Pradesh with a base in Kangra. Having lived here for almost six weeks now, I have extensively conducted community meetings thus involving the local population via focus group discussions, gap-fill analysis etc.,' shares Sinchita during the course of our tele-conversation. Homestays are a popular and unique opportunity for travelers to have an authentic experience in a place they visit. And this project aims to build a strategy whereby Homestays can be promoted as a viable and robust alternative to erstwhile resorts and in fact a far, more superior experience.
So far Sinchita and her two team mates from SPJIMR have conducted entry level workshops across the community briefing them about homestays as a concept that they can use to promote the local culture, and engage tourists across India making it a lifetime of an experience for both host and guest! The team travelled to places like Chamba and spoke to tourist officials, exclusive Himachal-specific events organizers about introducing this concept to tourists through their existing forums and are not working on building a marketing arsenal and a five year strategy plan for the Department of Tourism.
Women empowerment via political inclusion
Arjun Kashyap, 25, Information Management: Posted in Chitradurga, Karnataka
Project definition: Developing an implementable model with timelines and structure to enable women empowerment through a three pronged process: income generation activities, social parity campaigns and political inclusion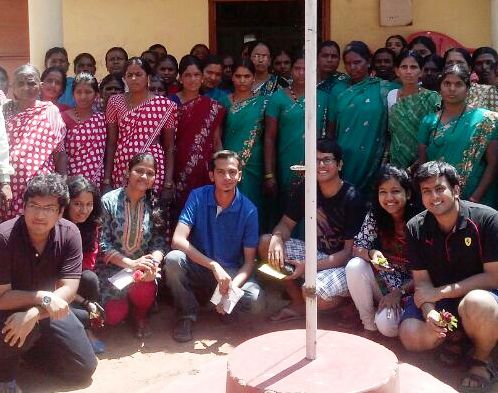 At Chitradurga: 'Siddapura women empowered SHGs'
'Women are at the building blocks of the value systems that form an important part of our social fabric. Yet there are still so many areas where much is left to be done as far as empowerment of women is concerned. Economic empowerment, social parity and political inclusion are the three focus areas that I am building the scope of my project upon'. For Arjun Kashyap his task is well cut out. Chitradurga a small town roughly 208 km from Bangalore, is surrounded by many villages where a lot of rural upliftment projects are being undertaken. Arjun has based his research in Siddapura- a model village which has seen successful self help groups of women accessing loans from NBFCs to build enterprises. His challenge is to build a model and marketing assistance modules by which these entrepreneurial ventures can shift from a consumption-within-the-community model to a sustainable business to business model by which the produce can be marketed in various retail formats, etc.
'I am exploring several models. At this stage I am assisting the NGO with standardization processes. With limited resources it would do well to focus on making the enterprises production oriented while marketing can be taken care of by the NGO or via tie-ups with corporates- very much like Amul or Fab India. I am still looking at ideas', remarks Arjun
Facilities for the vulnerable: Sex workers in rural Maharashtra
Naman Rastogi, Information Management, 24 & Vishakh Lakshminarayan, Marketing, 24: Posted in Aurangabad, Maharashtra
Project definition: Gap analysis of facilities and services provided by the NGO as part of the Linked Worker Scheme for commercial sex workers and providing implementable recommendations for shortcomings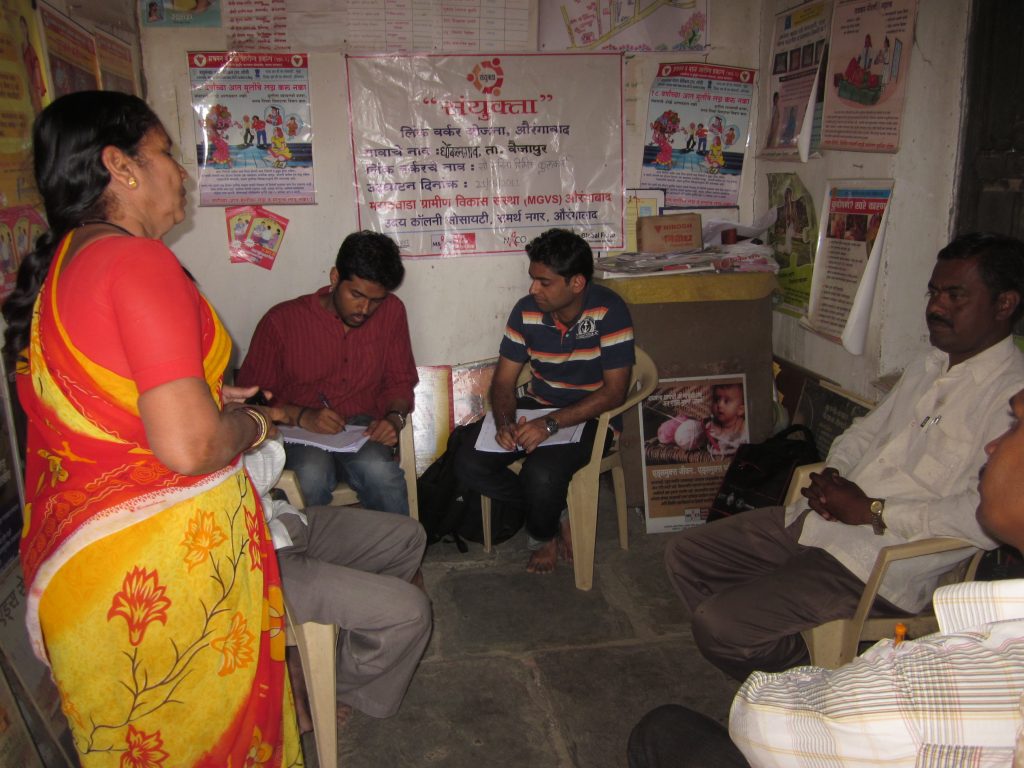 At Aurangabad: Gauging impact, efforts for the vulnerable
'The project involves studying the existing services provided by MGVS under the Linked Worker Scheme in the villages in and around Aurangabad district, and carrying out an impact analysis of these services.  As a part of our research we were required to carry out field visits in various villages services by MGVS and interact with Female Sex Workers, both home based as well as brothel based. We also tried to identify the gaps in various services provided by MGVS namely ICTC/STI testing, Linkages to ART centers, Counseling sessions for PLHA's, FSWs etc, & Condom Distribution etc.'- Naman and Vishakh
For the most vulnerable section of society, MGVS as part of the Linked Worker Scheme endeavors to provide services critical for the protection and health of the sex workers. A challenging project which involves identifying gaps in the existing services and providing a structure to the tasks and responsibilities of the NGO, for Naman and Vishakh this was truly and eye-opening experience.
Slum soccer for social empowerment
Shashank Kumar Shrivastava, Finance, 26: Posted in Nagpur, Maharashta
Project Definition: Sustainability model for the NGO, by suggesting self-funding business models, as well as where the local talent identified by the NGO can fit in so as to not only increase their employment opportunities but also making their career paths more feasible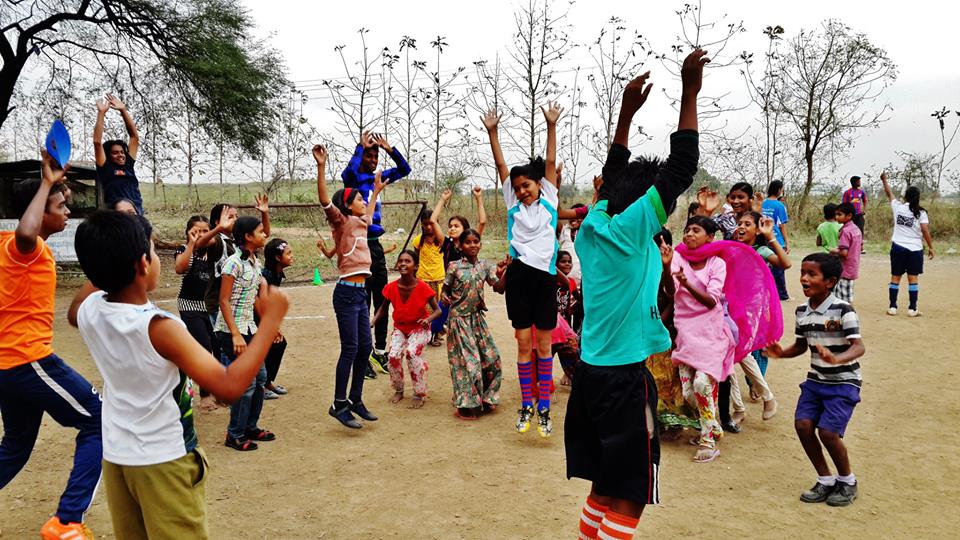 At Nagpur: Smiles today shall lead tomorrow
'Engaging underprivilege, impressionable kids via football and related outdoorsy games is a novel way of bringing about social empowerment, developing leadership skills and a sense of pride, confidence which otherwise would be a painful process given their backgrounds and given the daunting constraints. To be associated with a such a project has been a rewarding experience in many ways', shares Shashank from Nagpur.
Shashank is currently working on business models for the NGO to make the revenue streams self sustaining and thus offset sponsorship which the NGO relies heavily on. The idea is to ensure that the enterprise while generating a steady stream of revenue can become sustain and scale up the social empowerment platform to devise end-to-end leadership and overall development strategies for the kids.
Diverse experiences, one feeling…
Thus in a nutshell were some of the experiences captured by different students placed across the country. While the nature and scope of the projects allotted and the experiences in general may vary, there is a common feeling that underscores this massive exercise: that of humility, sensitivity and gratitude!
– Sonal
Sonal is a Chemical Engineer from ICT Mumbai currently in her 1st year at SPJIMR. She has worked for C Tech Corporation, a specialty chemicals company. Travelling and writing short stories & human interest articles interest her.  She has served as the editor for ICT's non-technical magazine.
Follow her on sonalsapale.insideiim.com