'I Kept Switching Sections To Maintain My Pace' – Aashay Doshi, 99.99%ile In IIFT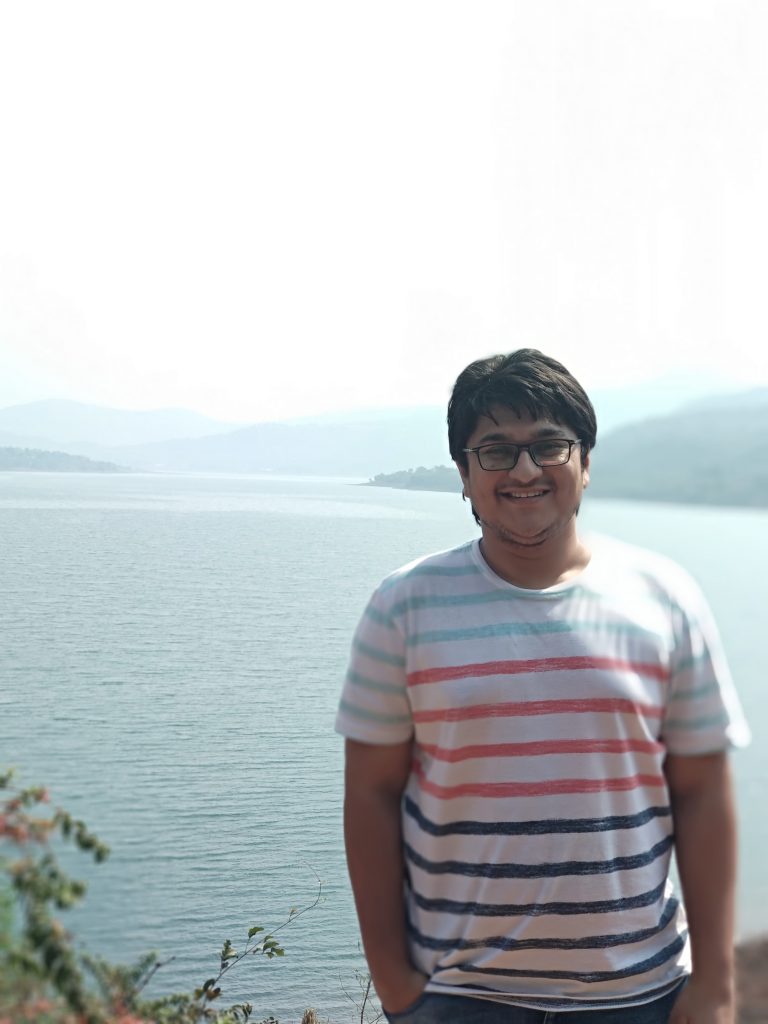 Witty and confident, Mr. Aashay Doshi sits back with a reminiscent smile as we start to talk about "those MBA entrance exam days". 'These are tough phases of life a lot of people go through', he says, 'but with the right mental attitude anything is possible.' Hailing from a family with a business background in Gujarat, he says that business has always run in his blood, and these days, he tries to think of as many things as possible with a business optimizing perspective. Read on to know more about his IIFT preparation and other tips he would like to give to MBA aspirants.
IIFT: 99.99%ile  (Score: 53.77)
CAT: 99.49%ile
What was your main method of preparation – Self-study or Coaching? Please explain which one do you think is better.
I had taken coaching from Endeavor Careers during my final year of Engineering and post which I worked in an NBFC. I opted to self-study this year as work-study balance would have been difficult to maintain. I was confident of my fundamentals and so decided to only go for Mock Exams.
When did you start preparing for IIFT? Please share in detail the preparation strategy for IIFT you followed. 
I started my preparation 2 months prior to IIFT and gave one mock exam every 3 days. I analyzed my mistakes and focused on improving on those topics before I gave my next Mock. This analysis and enhanced strategy have helped me score better each time I gave a Mock Exam.
How did you balance your preparation with studies or job? Please share your timetable.
I had to travel for my job which led to exhaustion by the time I reached home. in order to make the most of my time,  I woke up early in the morning and studied religiously for 2 hours before I left for office. Apart from the standard studies, I also started to pay attention to general knowledge and awareness.
What was the one thing that you did consistently during your preparation? Or What do you think one should do consistently during the preparation of IIFT? According to you, what is the most important aspect of preparation?
The most important aspect of preparation is to keep calm and not let a bad test score rattle oneself. One needs to keep improving with every mock test and not lose out on the traction.
What are the best study materials for IIFT or other exams? Please name some books, or other study materials (even newspaper/magazines) and online materials you had referred to during preparation. In terms of online or offline materials, which one did you prefer and why?
 The materials provided by Endeavor Career was sufficient for my preparation. Whether online or offline, I feel the most important thing is to keep taking mock tests regularly and not lose touch with what you have learned.
What is the difference between IIFT and other management entrance exams such as CAT or XAT? (if applicable)
On a comparative level, IIFT is a Paper Pen-Based Test that checks time management and decision-making abilities at the same time while the other two are focused more on checking accuracy and ability.
What was your exam day strategy in terms of question selection, time management, accuracy, and sectional attempts/cut-offs? 
As it is a paper-based exam I kept switching sections in order to maintain my pace. I only attempted quant questions when I felt that I was losing pace in RCs or LR sections. I was very conscious about maintaining my momentum.
Preparing for IIFT or any entrance exam is a long and tiring process. How do you suggest one should keep his/her calm and confidence?
Keep communicating with your peers and others around you who are also preparing for CAT and stay motivated
Do not start out too early or you will burn out and under-perform
What is your message for IIFT 2019 aspirants?
Take as many full-length mock tests as you can. That will help out on your overall performance, helps you identify your fortes and gives you an idea of time management and difficulty level of all topics.  Review all the tests you give to identify your weaknesses. That is important so that you can work on those weaknesses specifically. Give more focus to your weak topics because, in the end, you will need to perform in all the sections in a balanced manner. Remember that for IIFT, sectional cut-offs do matter.