Key Points To Remember While Appearing For CAT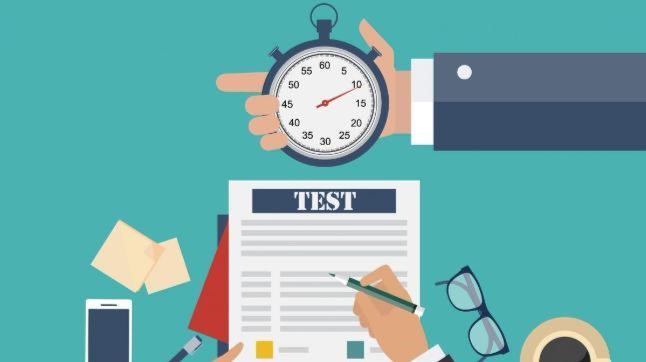 Have you ever wondered as to why many CAT aspirants seem to fail to score well in the exam even after spending a good amount of their time mugging up the formulas and practising? Mostly it's because many students attempt the mocks as well as the real CAT itself without a proper plan.
Managing the time is paramount to scoring well in the CAT Exam. CAT has three sections with a sectional time limit of 1 hour. Though this set up reduces the burden on aspirants to manage time between the sections, managing the time while taking a section remains an issue. Every section has its idiosyncrasies and hence there is a method in the madness to ensure good scores in each section. In this article, I will talk to you guys about the same, i.e. how to strategize and manage time in CAT exam to maximise your score.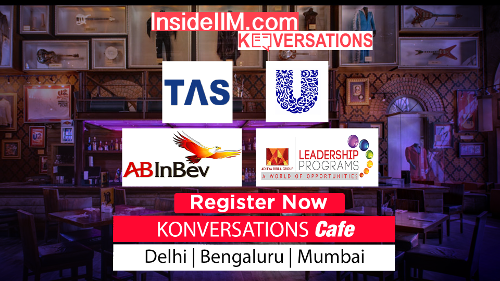 The basic need for strategy stems from the single most important requirement of ensuring that you solve every simple/easy question that you know and not miss the sitters in the exam. If one just solves all the easy ones in the CAT exam (there are enough of them always), one can easily get a 90 percentile in the CAT exam!
Ideally, by now, you should have come to a viable strategy that works for you. The mocks that you have taken and the analysis that you have done should be enough to have zeroed in on to the best approach to the CAT exam. If not, then here is a quick summary of section-wise strategy for the exam.
VARC Section:
In the VARC section, try to complete the RCs first. Off late, the VA sub-section has become tougher as compared to the RCs.
Also, when you have less than 10 minutes to go on the clock, having an RC left will put you under tremendous pressure.
Even if you have 6 VA questions left with 10 minutes to go on the clock, you can solve 3 to 4 VA questions comfortably. Also, most of the VA questions do not carry a penalty, and hence, you can afford to take your chances with them when the time is about to run out.
Therefore, try to complete the RCS and Para Summary questions first and keep the PJ and the odd one out questions for the end.
Try to dedicate 40-45 minutes to solve RCs and devote 15 to 20 minutes to solve VA questions.
DILR Section:
The DILR section has become tough over the years. One should be extremely careful while selecting the sets to attempt in the DILR section
Invest the first 5-10 minutes of the section to select the sets to attempt. Go through all the sets and select the sets that you think you can solve. Also, note down the order in which you wish to attempt the sets you have chosen to attempt.
Always start with the set you are confident of solving as getting a set, or two right will provide you with the much-required boost in the section.
While solving a set, if a particular question requires a great amount of effort to solve as compared to the other questions in a set, skip that question.
For the TITA questions, even if you are not able to solve them always make a CALCULATED guess and never leave them blank. This works.
Lastly, if you have invested more than 10-12 minutes in a set and have gotten nowhere, move on to the next set.
Quantitative Aptitude Section:
Try to attempt the quants section in 3 rounds.
In the first round, attempt the questions that can be solved within 2 minutes. Even a tough CAT paper will have around 15 such questions. Just answering those questions correctly will take you somewhere around 90 – 95%ile.
In the second round, select the questions you are confident of solving but will take time to solve.
In the third round, start solving the questions you are not confident of. Try to attempt all the TITA questions; you are not confident of solving in round 3 since there is no downside to it and make a calculated guess in case you are not to solve them.
Just like DILR, have a fixed time cut-off for each question. Do not invest more than 3 minutes to solve any questions in round1. Relegate the tougher questions to subsequent rounds. Do not let a tough question break your momentum in round 1.
Other than these section wise strategies, there are some general tips to keep in mind: Enter the exam hall with a calm mind and relaxed body, utilize the given tools like Mark & Review and Calculator wisely and carry the success in one section to the next, but leave the failure behind.
The fear of failure is something usual, but try to keep in mind the tips mentioned above for CAT exam day and give your level best. Don't give up at any stage during the exam. Be positive and give the exam with a thought that Today Is Your Day. That's all that matters.
Jeetesh Varshney
Jeetesh Varshney is currently a student of the PGP 2018-20 batch of IIM Udaipur and a member of the InsideIIM Student Team and representative of Placement Preparation Committee of IIMU. He has previously completed his Computer Engineering from Harcourt Butler Technological Institute, Kanpur and has work experience in software development. He is an avid reader and his favourite authors include JK Rowling, Christopher C Doyle, Amish. He loves travelling and exploring new places and cultures, and nothing makes him happier than good food and chocolates. He is someone who learned a lot from InsideIIM while preparing for his management entrance exams and now writing stories on InsideIIM to share his experiences for the benefit of the future aspirants.