KIAMS celebrates its 25th Foundation Day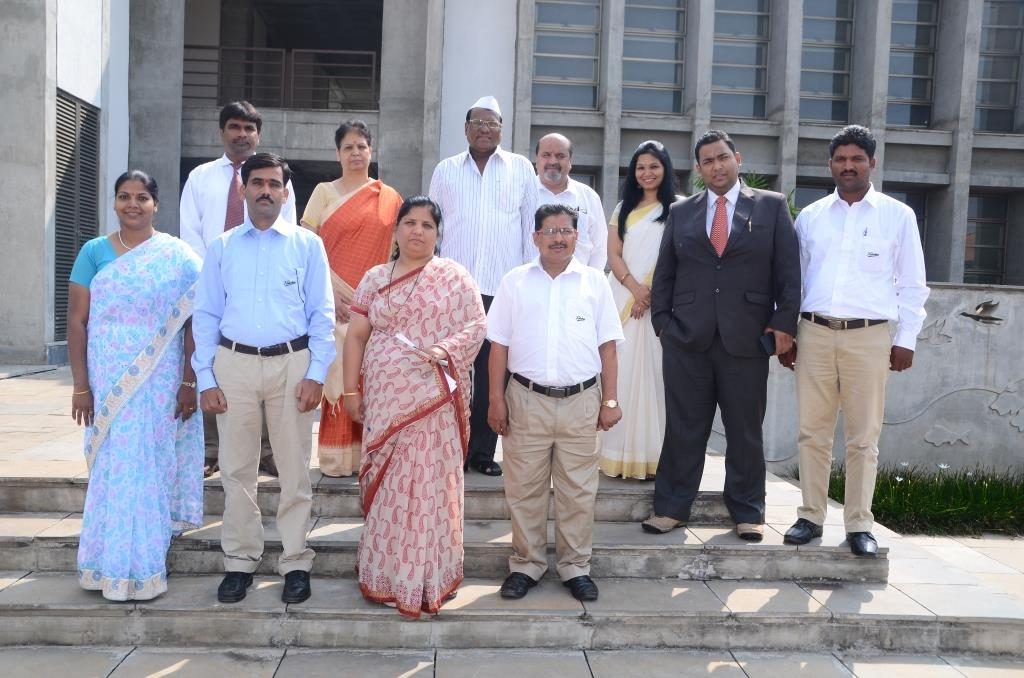 25th November 2015 also happened to be the 25th Foundation Day of KIAMS and practically everyone involved with the institute came together to celebrate it with aplomb. It was on this day in 1990 that Sri S.L Kirloskar laid the foundation for the institute that came into being with the goal to provide outstanding education; academic, social and extracurricular, and to create opportunities for all students to excel. Over the years it has managed to do just that and a whole lot more, which is visible in the achievements of its alumni, who remain the institute's glorious ambassadors.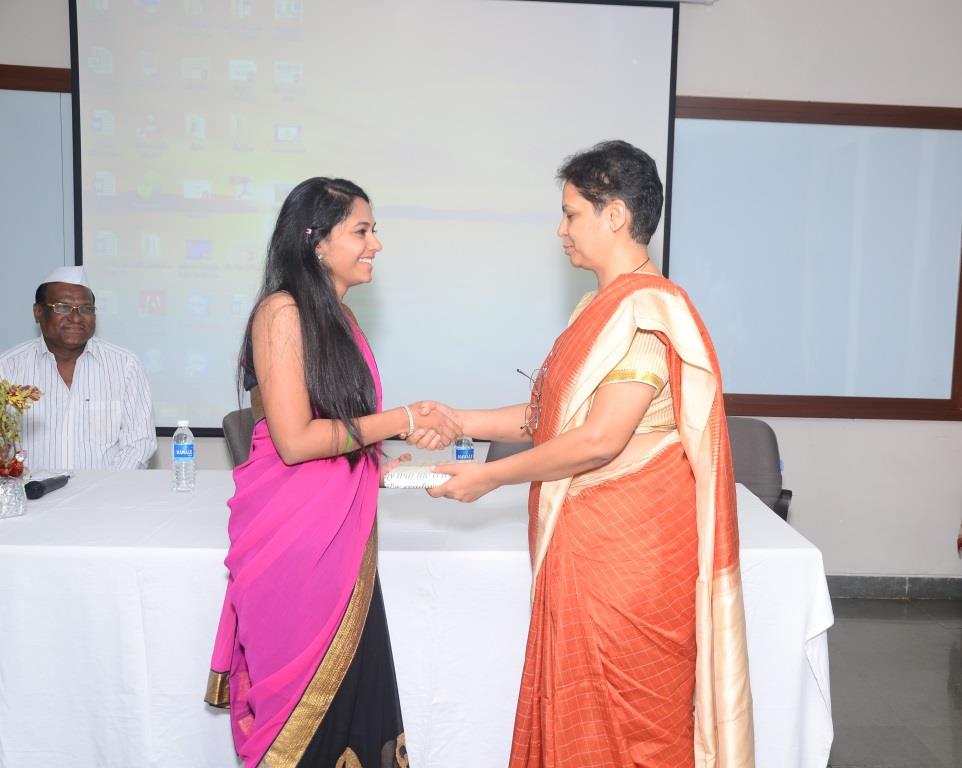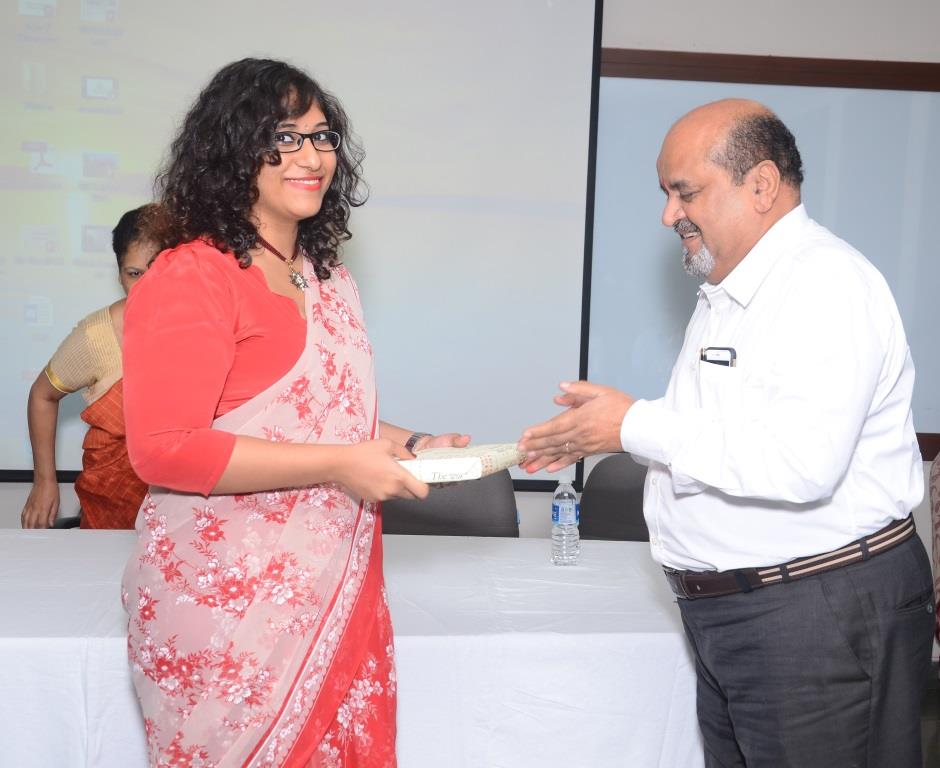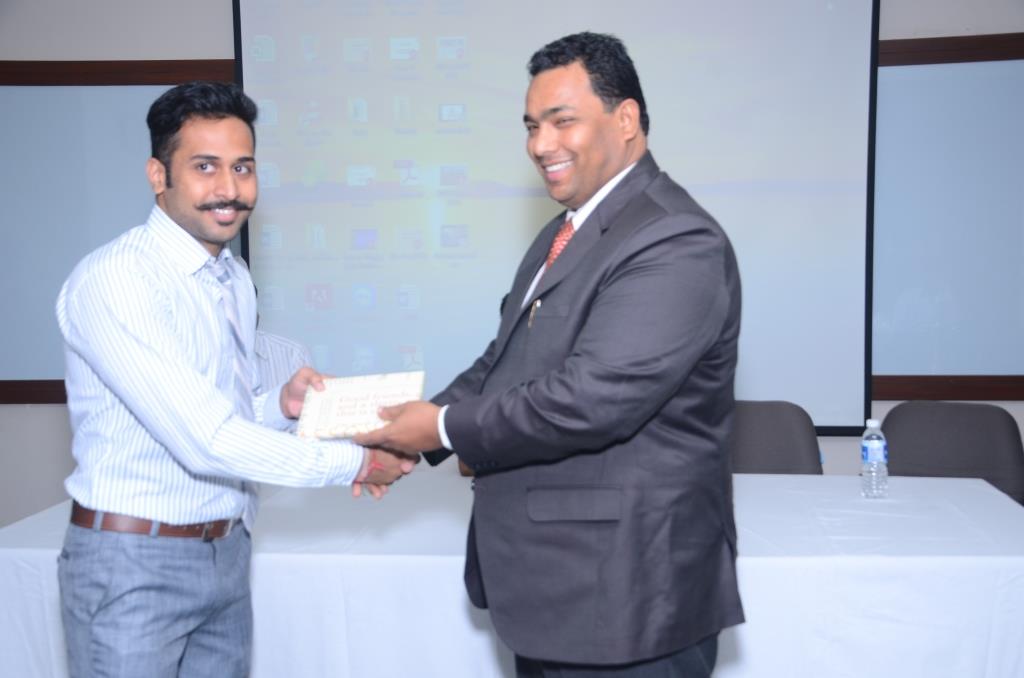 So it was also the day to look back on the sterling achievements of KIAMS and anticipate all that it has in store for students of today and tomorrow. The campus, venue for the revelries had taken on a festive look and the excitement was palpable all around. The day was made more special by the presence of Mr. Raghunath Medge, President of the Dabbawala Association Mumbai. It was also a big day for PGDM 1 toppers; Shruti Hariharan, who stood first, and Karen Saldhana and Surabhi Rathore, who ranked second. They were big winners at the prize distribution ceremony along with summer internship achievers, Rana Amar Singh (1st prize) and Nikhil Stephen Daniel (2nd prize).
Shruti also had the privilege of leading the gathering for the auspicious Invocation that started the proceedings for the day on a thoughtful note. The traditional lighting of the lamp by the dignitaries present in the gathering followed. There were big names from the industry and academia present for the occasion. The Chief Guest, Mr. Medge was then introduced by Ms. Gayathri Sunil Kumar, who talked about the dabbawallas in Mumbai, described as the Phenomenon by New York Times. Mr. Medge heads six sigma organization and it was interesting to note the work he has done over the years.
The Dabbawalla association has 5000 employees that deliver over a lakh tiffins in a day, and has statistically been shown to make one mistake in six million deliveries. While the students were informed about the history of the association, Mr. Medge talked about inflection point that organized business construction comes with perseverance. According to him, "A mix of hard work, dedication and militant commitment made the dabbawalla association a renowned, six – sigma organization, as described Forbes magazine." His inspiring words were followed by a pat on the back for the meritorious students who were rewarded for their efforts during the prize distribution ceremony. But it was a day when everyone went back home with crucial takeaways and a of course a smile on their faces, after being a part of the special day for KIAMS.
KIAMS Harihar & Pune
OUR STRONG TRADITION OF EXCELLENCE CONTINUES! We live in the world where winner takes it all and there's no place for the second best. Not only do you have to beat intense competition, you have to be at the top of your game and race ahead of time. The forethought of our Director is evident today and his vision is refelected in our main aim: "At KIAMS we aim to provide an outstanding education, academic, social and extra curricular, which give opportunities for all students to excel, thus developing their ability to benefit themselves and others." You need to step up and take on the challenges, consistently hone your skills to be at your best. At the same time you need to keep yourself refreshed and rejuvenated to stay motivated and focused on your goals. Nestled on the banks of river Tungabhadra, is a 6 acre setting that promotes all this and more. Welcome to KIAMS, where idyllic setting meets intense learning atmosphere. A place where you will feel inspired to think creatively, and where the scope of your mind will be broadened so that you can unleash to its optimum potential. A BRIEF PROFILE Kirloskar Group Of Companies, one of the largest industrial conglomerates in India, has been growing and enriching lives for more than a century now. KIAMS was conceived as a training institute and knowledge hub in 1991. It was envisioned as a learning centre where Kirloskar Group Managers shared their expertise, experience and kept up with the latest concepts and movements in Management. In 1995, the training institute was opened to managers all over the country. ACTIVITIES • Management Development Programs - training and consulting education for industry executives • Consultancy - in India and abroad • Research