KIAMS to kick off the series of expert sessions to mark its Silver Jubilee year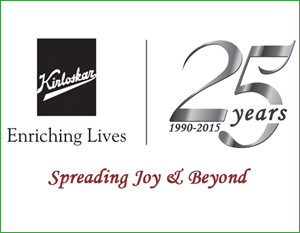 Kirloskar Institute of Advanced Management Studies, celebrating its Silver Jubilee year in Management education will be hosting a conclave on "Attitude Skills and Knowledge (ASK) and "employer's expectations on skills & Employability" on the 26th of September. The event to be held at the lush Harihar campus of the institute will be the first in a series of panel discussions and interactive sessions the B School will be hosting to mark its 25th year in management studies. It will bring together several big names from the industry and academia, who will share their experiences with the students and inspire them to scale greater heights of success.
KIAMS understands that the competition in the job market is intense and students need to be at the best of what they do. The series of sessions, including the upcoming one, is being held to offer students insights that will give them the competitive edge. Importantly they have an opportunity to learn from experiences of experts like Dr. Mathew J Manimala, Professor, Organizational Behaviour and Chairperson, OB & HR area, IIMB, Mr. Swami Nathan Krishnan, Vice President and Head – Marketing, Coach and Mentor – Sasken Communication Technologies and Mr. Shankar G. Rao, Chief Information Officer, BOSCH, Bengaluru.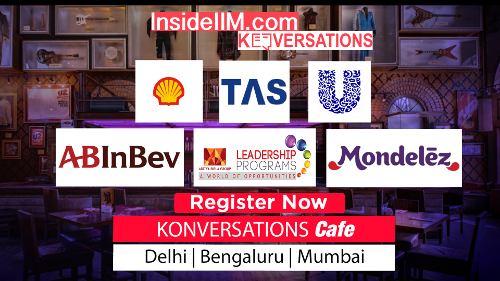 They will be joined by Mr. Bharath Srinivas, renowned trainer and author of the book "The graduate's employability manual", Dr. D. N. Murthy, Area Chair and Professor – Marketing, KIAMS and Dr. C. N. Narayana, Principal Director,KIAMS, who will help students understand what's expected of them as future professionals. In fact, one of the major objectives of the session is to make students aware of the latest happenings, trends in Marketing and HR in the corporate world. It will also be a unique platform for future managers and entrepreneurs to interact with the best in the business.
KIAMS has always aimed to create well groomed management professionals who are ready for the challenges of the industry. The conclave will let students know about the ground realities in organizations and offer them employability mantras, which they can use to their advantage. Experts from the industry and academia will also give students a perspective on Performance oriented culture, which focuses on timely delivery and Corporate Culture Shift, which is important for their adaptability as professionals. Thus the conclave has a lot in store for participants, and promises to the perfect start for events to follow in the B School's 25th year.
KIAMS Harihar & Pune
OUR STRONG TRADITION OF EXCELLENCE CONTINUES! We live in the world where winner takes it all and there's no place for the second best. Not only do you have to beat intense competition, you have to be at the top of your game and race ahead of time. The forethought of our Director is evident today and his vision is refelected in our main aim: "At KIAMS we aim to provide an outstanding education, academic, social and extra curricular, which give opportunities for all students to excel, thus developing their ability to benefit themselves and others." You need to step up and take on the challenges, consistently hone your skills to be at your best. At the same time you need to keep yourself refreshed and rejuvenated to stay motivated and focused on your goals. Nestled on the banks of river Tungabhadra, is a 6 acre setting that promotes all this and more. Welcome to KIAMS, where idyllic setting meets intense learning atmosphere. A place where you will feel inspired to think creatively, and where the scope of your mind will be broadened so that you can unleash to its optimum potential. A BRIEF PROFILE Kirloskar Group Of Companies, one of the largest industrial conglomerates in India, has been growing and enriching lives for more than a century now. KIAMS was conceived as a training institute and knowledge hub in 1991. It was envisioned as a learning centre where Kirloskar Group Managers shared their expertise, experience and kept up with the latest concepts and movements in Management. In 1995, the training institute was opened to managers all over the country. ACTIVITIES • Management Development Programs - training and consulting education for industry executives • Consultancy - in India and abroad • Research