Know your leaders – Apoorv Sharma (Vice President, NITIE)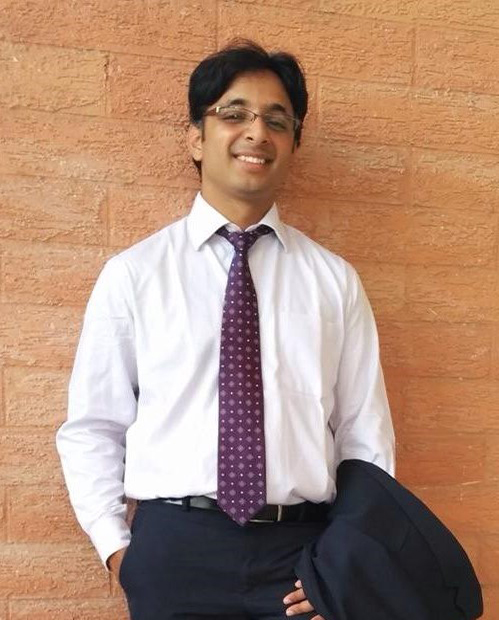 The Vice President of the batch of PGDIM at NITIE, is the student elected representative to the B-school administration. He/She is involved in major decisions taken by the administration, with the responsibility of presenting the students' views and opinions. He is therefore also the SPOC for the students for any issues and suggestions they want taken to the administration and faculty. There are several other responsibilities of the VP, and is one of the most coveted positions in the batch.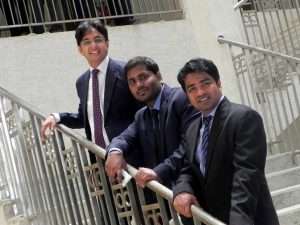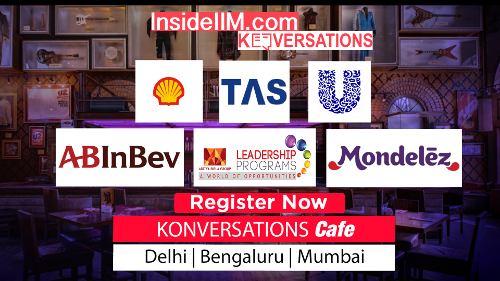 Apoorv hails from a small hill-town of Palampur, HP. A product of the DAV school system, he graduated from BIT, Mesra in 2006 earning a degree in Marine Engineering.
Before joining NITIE, he had over 6 years of experience sailing with the Maersk Group. The decision to join NITIE was a product of both his need to attain a work-life balance and desire to achieve the next level in the corporate ladder by augmenting experience with skills and knowledge.
How is the VP selected?
The process takes place 5-6 months after joining.
After filing nominations, the candidates are required to appear before the batch to make a statement and express their intent and objectives once they are elected. To even file for a nomination, the candidate has to resign from all other entities he/she may be a part of, and this is irreversible under any circumstance. The final score is the sum of the scores gained in an interview by the Senior VP and a secret ballot by the batch, with a 30-70 weightage respectively. The candidate with the highest score is chosen to be the Vice President for that class.
What are the official responsibilities?
A VP represents the combined will of the batch. He/she acts as a single point of contact for all inter-entity communications and resolutions. At NITIE, our Dean (SA & P) is very hands-on with all student activities. So the job of a VP is to facilitate all initiatives taken by students as well as the Dean. The VP may get involved in any number of issues that may be encountered, but I believe it is the art of delegation while ensuring satisfactory completion that is the true test for him/her.
If I were to summarize the job in one sentence, then the job of a VP, as I have been trying to do since I took over would be: to ensure all entities function in a manner they are mandated, and to ensure they don't get in the way of any other entity while they are doing so, while keeping in mind the interests of the batch as a whole.
How do u ensure good relationship between students and admin?
Every new batch that comes in has their own expectations. While the students see the college in a very compressed timeline, the administration weighs their own actions over many years of institute's future. I believe striking the right balance between these two perspectives, and acknowledging the other's views as genuine to their perspective, is what ensures a good relationship between the students and administration.
How do u maintain your academic/personal goals along with the hectic life of a VP?
I admit that maintaining the college's expectations and my own grades simultaneously has been a challenge for me. However, it is more than compensated for by the lessons that I have learned at this post which I am sure have moulded the way I handle situations. Being at this post has changed me in ways I don't yet fully comprehend.
Which other B-school, if not NITIE?
If not NITIE, I would probably be studying at the NUS, Singapore or in XLRI's executive program. I was still contemplating appearing for these colleges when NITIE came calling, and I haven't looked back since.
What are the aspects where you think your institute can do better?
Since it is mandated by the institute's purpose of formation, I believe our institute can increase its focus on areas in Supply Chain. India is potentially a great manufacturing powerhouse, and I feel NITIE should play a much larger role in this story.
If not a VP, which committee would you have been a part of?
I was a part of our college's Cultural Team before I was chosen to be the Vice President of Class of 2014. I would have probably continued with the same position.
What is your message for the incoming batch?
These students are few of the many who wanted to be here. I would ask them to do justice to their being here by dedicating themselves to their purpose for the next two years. The college will not only teach them the nuances of business, it will also provide them with both good and bad choices. They would need to master the quality of differentiating between good and bad choices.
What do u like best about this job?
People management; multi-tasking; sorting out challenges; making difficult choices; keeping balance between personal and professional life. Most of all, I like being able to providing insights when few of the smartest young people in the country are looking to me for it.
How do u think this experience will help you?
As I have mentioned above, this job entails a lot of stresses. To a great extent I have been able to handle all of them. Again, the impact of what I have learned here has changed me a lot. I thank my Director, Dean (SA & P) and the faculty for their guidance in helping me through this experience.
– article created by Rishita Digar.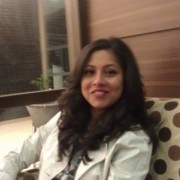 Rishita is a first year student in the PGDIM course at NITIE, Mumbai. She has graduated as a BE from Birla Institute of Technology, Mesra and now plans to focus on the Supply Chain domain. Talking to people,  reading books, and watching TV series are her passions – anything that tells her a story!
You can see more of her work on neptuneriki.insideiim.com