Know your Leaders – Manpreet Singh Rekhi (Student Activities Council Coordinator, IIM Indore)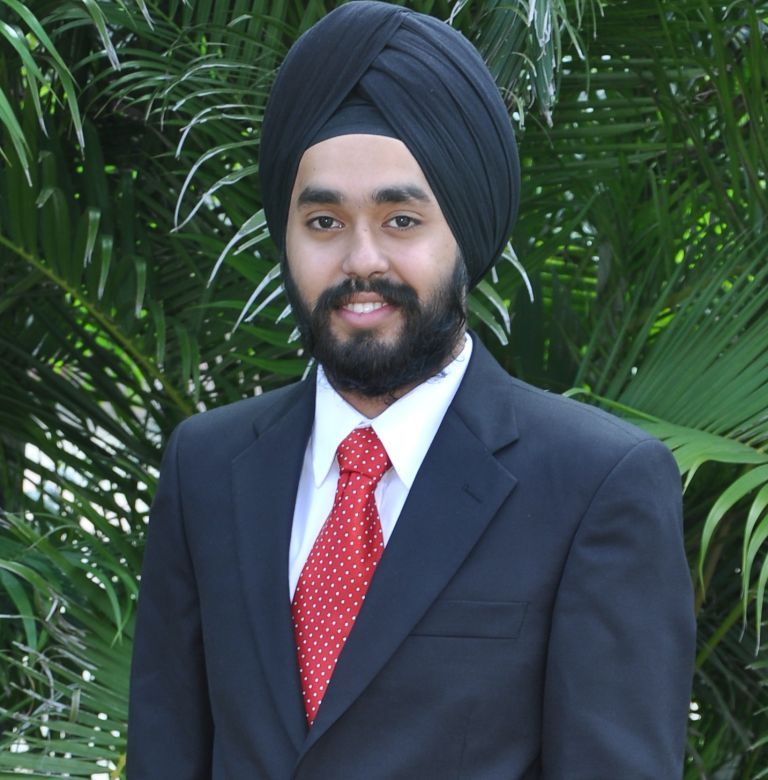 3rd in our Know Your Leaders  Series is IIM Indore's Manpreet Singh Rekhi. He shares the challenges because of rapid expansion at IIM Indore and the joy of working in a team round-the-clock!
To read other parts in this series click here : FMS Delhi , XLRI Jamshedpur
Read the full interview below: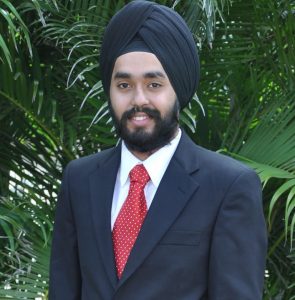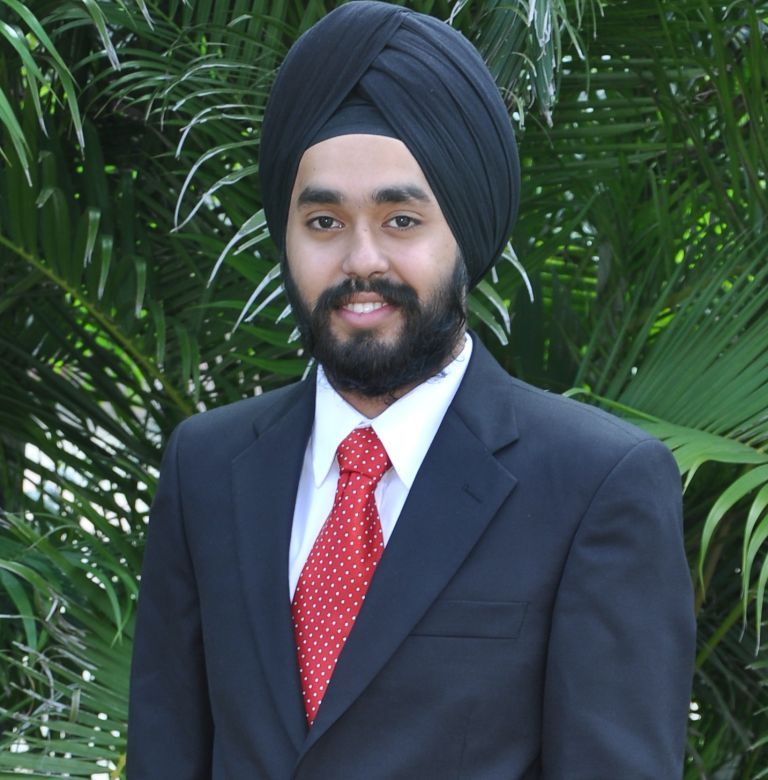 Team InsideIIM : Tell us something about yourself
I graduated as mechanical engineer from Thapar University, Patiala in year 2009. Then I worked in HeroMoto Corp for 2 years before opting for a PGDM course form IIM Indore. An avid cricket follower and I like to spend my free time  by eating out and playing cricket.
Team InsideIIM : How is the appointment of the SAC done?
The appointment of SAC-C is done through election as well as selection. The applicants have to go through an elaborate pre-process consisting of various tasks to gauge the leadership qualities and other skills of the candidates required for a Students' coordinator. The top 3 candidates are then selected for elections. They have to present their manifestos to the senior batch, current batch and the faculty and defend their candidature. Subsequently, elections are conducted and the candidate securing the highest votes is chosen as SAC-Coordinator
Team InsideIIM : What are the traditional responsibilities of a Student coordinator in your institute?
The student coordinator is the representative of the batch to act as the voice of the participants to the administration. He and the other SAC-EC members act as the interface between the administration and the student community. His main responsibility is to act as a mechanism by which the issues faced by the students get resolved at the earliest. There are regular meetings between SAC-C and the faculty in charge of Student affairs to ensure the smooth functioning of the institute. He also has to coordinate with Secretaries of various committees, heads of festivals like Avhan, Mridang etc to ensure that all activities on campus run smoothly. He is also responsible for the smooth induction of the incoming batch and ensuring their hassle free transition to this new environment,
Team InsideIIM : What is your idea of a good working relationship between the institute's authorities and the student-run bodies?
An institute's affairs would be well-managed only if there's an equal say of both students and the authorities in the functioning of the system. My idea of a good working relationship is that there should be frequent interactions between the administration and the student body. At IIM-Indore, we are proud to say that such frequent interactions do take place which help in fruitful resolution of issues.
Team InsideIIM : What have you/do you plan to accomplish as the student coordinator in your tenure?
The biggest challenge for me would be to ensure that the student body is equipped to handle the queries of a large batch size of 450 students.
To ensure that IIM Indore retains its position as one of the premier management institutes of the country
Enhancing the management and cultural festival (Ahvan and Mridang) that we organise to make them premier events in the B school calendars
Ensuring active engagement of our ever growing Alumni network.
Team InsideIIM :  What are the aspects where you think your institute can do better?
I think we are facing some challenges because of the rapid expansion undertaken by the institute in the last 2 years. Having a batch size of 450 has stretched the institute especially on the infrastructure front. But with already functional new hostels, a new classroom complex, a world class sports complex we have managed to overcome majority of the hurdles. Whatever little remains is being worked upon and will soon be taken care of.
Team InsideIIM : How do you manage a rigorous academic schedule along with the extra-curricular activities like these?
I have always believed that it is the attitude which will determine the altitude. There are two kinds of people: one who complain that the schedule is rigorous and hence do not participate in other activities, and the second who manage to score well while participating in other activities. I have tried to be in the second category always. I believe that if one is passionate about what one is doing, then time can easily be managed.
Team InsideIIM : What is your message for the incoming batch?
I would like to congratulate the incoming batch for getting selected to IIM Indore. You all are special and privileged that you have made so far. But this is not a time to rest on your past laurels. Come with an open mind and experience the most wonderful two years of your life.
Also,the following message below was posted by Ninad Bhangle, the Secretary of Media & PR Committee on the Facebook group which we have formed for the 2012-14 batch; however I would like to reiterate the same message:
"In your first Marketing class, you'll be taught 4Ps (Product, Price, Place, and Promotion).
However, here are a new set of 4Ps which would help you succeed in all your endeavours at Planet-I:
1) Pride – Be proud of the institute at all times. When you look back, you will realize how fortunate you are, to have got admission in this hallowed portal
2) Passion – Planet-I is always buzzing with events. Passion will help you have a great time in either organizing these events or participating in them.
3) Perseverance– Life at B-school will be hectic. And sometimes your efforts won't be rewarded. It's easy to lose hope in a B-school; harder to show patience and perseverance.
4) PR skills– In today's world, building a network, interacting with colleagues will help you a lot. Most of the tasks you'll do in a B-school will require you to build a good rapport with colleagues.
So remember these 4 Ps; apply that in life and your job's done!!!!"
Team InsideIIM:  If you weren't the SAC, then which committee would you have been a part of, and why?
If not the SAC-Coordinator I would have continued as a member of the cultural committee. I always enjoy organising parties and playing host and being a member of cultural committee gave me ample opportunities to try out my hand at that by organising various recreational events for the participants on the campus.
Team InsideIIM: What do you like best about your job?
I find my job very rewarding for a number of reasons but I think the greatest may be that I like being part of a team that is working around the clock  to solve problems faced by our fellow participants. Through the work that the student body does, I get to play a major part in building the image of IIM Indore as one of the best B school in the country.
Team InsideIIM: If you were forced to choose a business school apart from your own, which one would it be and why?
If not IIM Indore I would have tried for a one year program at ISB or some foreign university
Team InsideIIM: How do you think this experience will help you in the long run?
This experience has greatly complimented the classroom learning that I have had here at IIM Indore. It has helped me to have a different lens to see people and the world. Working with all of these amazing people and brilliant minds around me has enabled and empowered me to do great things. This is an experience which I would cherish for a lifetime.
You can read more articles about IIM Indore here
Insights@InsideIIM :  A must read section for any management education aspirants, current students or recruiters
Articles in our Knowledge Cafe
Our facebook page : InsideIIM
Follow us on twitter here : @InsideIIM