A Labour Of Love – How My Wife And I Made It To PGPEX-VLM Program
If thousands of miles separate you and your spouse, life is not a bed of roses!
When I thought about marriage, I thought about companionship and mutual affection. But, just after I got married in Feb 2016, my wife moved to the US for a long-term assignment. In the year that has passed,  we have hardly spent a month together.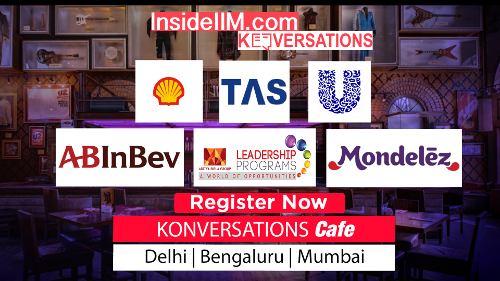 Although this was a mutual decision and we have both decided to not interrupt our careers, for now, it has been frustrating. I have lost out on the crucial bonding that happens in the early phases of marriage.  Whatsapp, Skype and phone calls are not nearly enough and the time difference plays havoc too! There have been times when I have felt lack of companionship and security during critical times.
So here was the dilemma. What do we do – Should Shuvasri (my wife)  continue her job in USA and I in Delhi, India? How will we ensure that  both land with jobs in the same city? This was too complicated. So, we  gave a deep thought that what is the optimum way out without sacrificing our career aspirations. We decided to pursue an MBA because we wanted  to reinvent ourselves and take our careers to the next level, and what  would have been best than PGPEX-VLM program that not only will give the  taste of management domain but also the specialisation in the sector that we both belonged to: manufacturing. In addition to that, we will  get to study in the best out the best stalwarts in academia:  IIM-Calcutta, IIT-Kanpur, and IIT-Madras. We instantly realised that it was the best program for us.
It checked all the boxes: good value for money, a top worldwide ranking, a small class size, a 12-month duration, and a strong manufacturing specialisation which is one of its kind in India. To top everything off, we had a strong personal connection with Kolkata and wanted to live there.
On doing the MBA together… 
 An MBA is such an emotionally intense and rich experience that to experience it with your partner is a double privilege. And then happened the best thing, both of us got the admit for PGPEX-VLM program  (we had to burn a lot of midnight oil to achieve this). This was "the"  moment for us!
Nonetheless, we have managed to go through the pain and frustration, and now, both of us are enjoying our MBA journey.