'To the MBAs getting into jobs – You are Very, Very Privileged' – Lakshminarayan LAN, IIM Lucknow alumnus, Chief Endowment Officer at the Azim Premji Foundation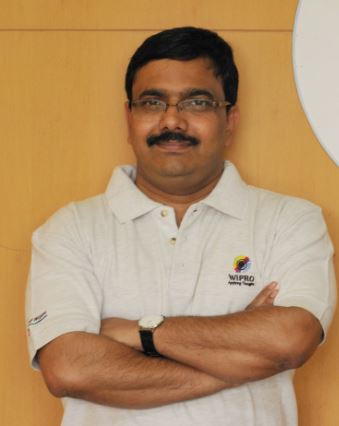 The InsideIIM Career Perspective series features some of the most outstanding professionals who are a source of inspiration for all of us. These individuals share their experiences and have words of advice to the next potential crop of leaders. Recently, we spoke to Rashesh Shah,  Co-Founder, Chairman and Managing Director of Edelweiss Financial Services. This week we speak to another stalwart – Lakshminarayan LAN, IIM Lucknow Batch of 1991. He has served as the Chief Strategy Officer at Wipro's IT Business. He is now the Chief Endowment Officer at the Azim Premji Foundation.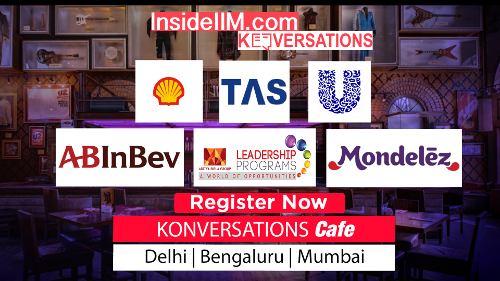 What was your career path and how did you move towards working in sustainable development?
 
From IIM Lucknow campus, I joined Small Industries Development Bank of India (SIDBI). I worked in SIDBI for four and half years across refinance, project finance and business development. In 1995, I joined Wipro in its financial service business called Wipro Finance Limited. I was moved to Corporate Audit of the group in 1998. In 2000, post Wipro's listing on the NYSE, I set up the Investor Relations function. In 2003 I became the Corporate Treasurer; in 2006 the CFO for Wipro's IT business and in 2008 was the Chief Strategy Officer of the company. In 2011, as part of my quest for a much broader contribution, I moved out of Wipro to set up what is perhaps India's first professional Endowment Fund.
What role do you see for corporates in achieving social goals like development and poverty alleviation? (Your views on focus only on profits vs focus on profits with development as an incidental outcome vs focus on development with profits as an incidental outcome)
Corporates today wield enormous economic power and hence have a huge responsibility to society. To my mind there are two types of problems – one that market mechanism can solve and the other that market mechanism cannot solve. As far as first is concerned, corporates can solve them as part of their legitimate mandate. Then the difference between "economic" business and "social" business is only in terms of the return expectation on the investments. When it comes to the second, corporates can play a role either by providing resources (money, technology, platform & people), bringing in managerial skills to solve social problems or use their economic power for advocacy of key issues.
What can be done to make MBAs contribute more to society, rather than filling their own pockets?
In our country, of the 100 people who enroll into primary school, only about 40% make it to 10th grade and only 40% of those clear it. If we extrapolate this kind of statistics to higher studies, we realize how privileged those of us who do MBAs are. So there is a general sense of responsibility we owe to the less privileged in our society. While looking after one's own requirement is important, it would also help if we can contribute – both in terms of time and in terms of resources – to solve social problems around us. Very often I hear folks telling me that they will do it after they have saved Rs XX or attained a YY position in the corporate world. My submission is that social consciousness is a bit like health consciousness – the earlier you start paying attention to it, the better!!
How does the Azim Premji Foundation plan to attract top talent – given that money is not a powerful motivator in this field?
We have about 1,100 colleagues right now. In the next 3-4 years we will grow to 3,000-4,000 colleagues. We hire from campus as well as laterally – both from social and corporate sector. While the compensation in this sector is lower than top notch corporate salaries, it is still adequate to have a decent quality of life in the places we work. So if a person is fired with up social commitment, she/he will earn enough to maintain a decent standard of living.
What are the most important social development problems you would like to solve?
India has a large number of social problems to solve. This ranges from Governance, Disaster Management and women empowerment to nutrition, health and education – each of which is a problem worth solving. At the Azim Premji Foundation, we are focused on improving the quality of public school education in the country. In our view, this itself will be a multi-decade effort.
What role do you foresee for technology in development?
Technology can play a major role in democratizing development. Be it providing access, bringing public services to the doorstep of the citizen, content creation &information dissemination, e-governance or connecting scarce talent to the needy masses (like in healthcare), technology can enormously help in driving development agenda. Further in a country like India, with our kind of mobile connectivity, the impact can be felt quite rapidly. Personally, I'm very excited about the potential of technology in development sphere.
If you are hiring an MBA grad for Azim Premji Foundation, what are the qualities you will look for?
Basically a strong and long term orientation to solve social problems, a certain level of contentedness with a different level of economic compensation, an element of humility and tremendous patience and resilience – social problems are far, far more complex and take much longer to first understand and then solve as compared to corporate ones.
How did MBA and IIM Lucknow help you in your career?
A lot. In fact too many to enumerate. But if I had to bring it down to 4 things, it would be ability to constantly learn and reinvent oneself, a broad perspective to understand the big picture even while working on specific issues, good analytical ability and a great network of friends!
What is your message to MBA graduates who are about to begin their jobs this season? What is your message to those who are interested in social entrepreneurship?
To the MBAs getting into jobs, I'd say, pursue your dreams with passion. Remember that in the context of our country, you are very, very privileged. Hence make the most of this opportunity to contribute 100% – both to your respective organizationsas well as to the less privileged around you.
To those wanting to pursue social entrepreneurship, I'd say you couldn't ask for a better time to start your venture. Opportunities and resources are available in abundance. However, please choose your area carefully and be prepared to tough it out for a few years. Like I said before, social problems require more patience and resilience!
Read more Interviews from Illustrious Alumni in our Career Perspective Series