Where A Large Cup Of Coffee Becomes A Necessity – MDI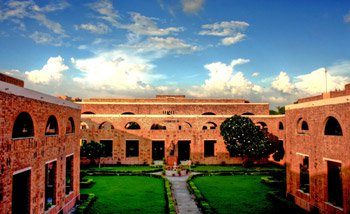 Through sleepless nights and exhausting interviews, there I was at the entrance gate of MDI on the 14th of June. The last six months had been tiresome but the result was all that mattered. I was walking into one of the premier b-schools in the country. Sweating in the scorching summer heat of Gurgaon, I was one of the many who chose to explore the campus at that moment. Surrounded by well-trimmed greenery, the buildings on the campus stood tall and red. The chirping of birds and the sound of hushed conversations of seniors were the only voices you could hear. Hostels looked lively. I was looking forward to the next 2 years of my life here.
And then it began. The transition to life in a b-school was a daunting task. Getting up late meant competing with friends for the washroom before queuing up for breakfast. Early morning sessions were taxing.  A large cup of coffee became a necessity. You never want to miss the valuable lessons from the faculty. Your dread of public speaking becomes reality when you are suddenly called upon to speak in-front of your class, and even better, a camera. You drowse in class, and a faculty calls you up to dance and charge everyone up. When classes get over and you feel the desire to jump onto bed, you realise there is a large case waiting which needs a discussion. And just when you start discussing the case while enjoying your dinner, seniors call you up for a late night session, which usually ends with a task and a short deadline. You repent not enjoying sleep when you had the chance.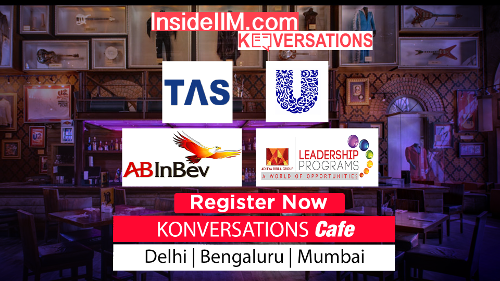 But now as I complete nearly a month at MDI, I am really starting to fit in. You get to learn a lot from these experiences and the importance they hold. Efficient time management becomes a necessity rather than a skill. Case discussions with peers are lively, informative and hilarious at times. You try to take naps in between classes but don't want to waste the nights. You have late night football matches with seniors. You poke and stalk seniors for help and notes. You grow in awe at the knowledge the faculties command.  You forsake sleep for the lively conversations with friends over cups of coffee at Sharma's. You spend the better half of the night in the library before the frequent quizzes. These are what make the stay here enjoyable and makes me look forward to the times ahead.
Which ABG company would you want to work for and why?
Given an opportunity, I would very much like to work with Aditya Birla Capital Limited. I have a keen interest in working in the private equity segment of finance. I want to study industries and companies to provide debt structuring solutions to clients. Aditya Birla Capital Limited's private equity arm currently handles two large domestic capital funds and provides advisory services. It would provide me with the required platform to learn, grow and progress with the company.