Uncategorized
'Leadership'- a guest lecture by Mr. Hemanta Pramanick- Head, East, OYO Rooms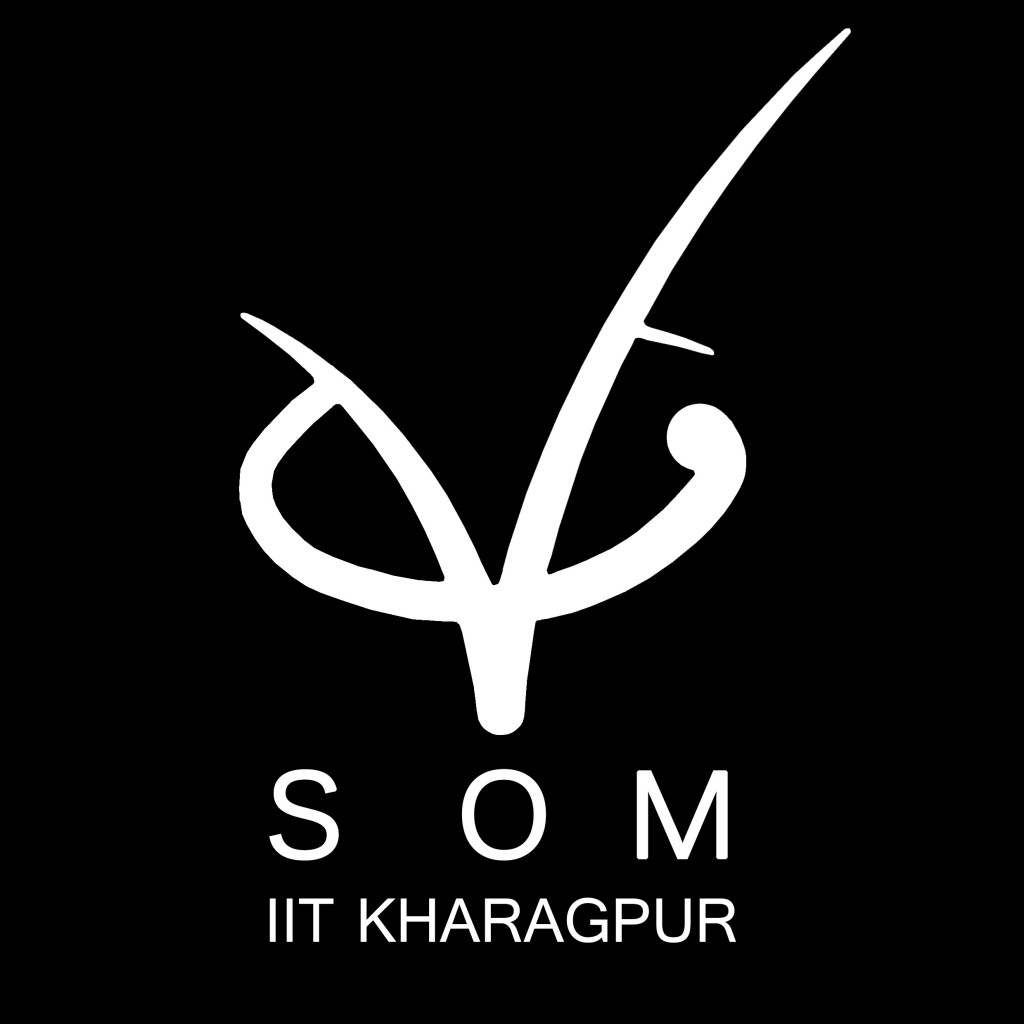 On 7th November 2015 Mr. Hemanta Pramanick, Head-East, OYO Rooms paid a visit to VGSoM IIT Kharagpur to deliver a guest lecture on "Leadership" under Vaarta '15. Mr.Pramanick has a bachelor's degree in Electrical and Electronics Engineering from Indian Institute of Technology Kharagpur and an MBA from Indian Institute of Management Indore. He has previously been associated with prestigious organizations like Amazon, Tata Motors and Aditya Birla Group.
In the first hour of the session, Mr. Pramanick led a very interactive discussion on leadership, where-in he tried to define the traits every leader should aspire to attain. Starting with the most important quality of a leader, he tried to explain how a person's individual ownership ensures that they remain actively involved in every activity they are responsible for. Citing examples from his previous organizations, he pointed out a particular incident that enlightened him to the importance of ownership and responsibility as a must have trait in every leader. Driving the lecture forward he talked about other important traits such as communication skills, team work and ethics; all of which individually ensure that a leader can make the right decisions and also assure they are conveyed and implemented in the most effective manner. Mr. Pramanick did not limit the lecture to his own experiences as he frequently resorted to the experiences of other prominent leaders he has worked with including Mr. Ritesh Agarwal, CEO & Founder, OYO Rooms.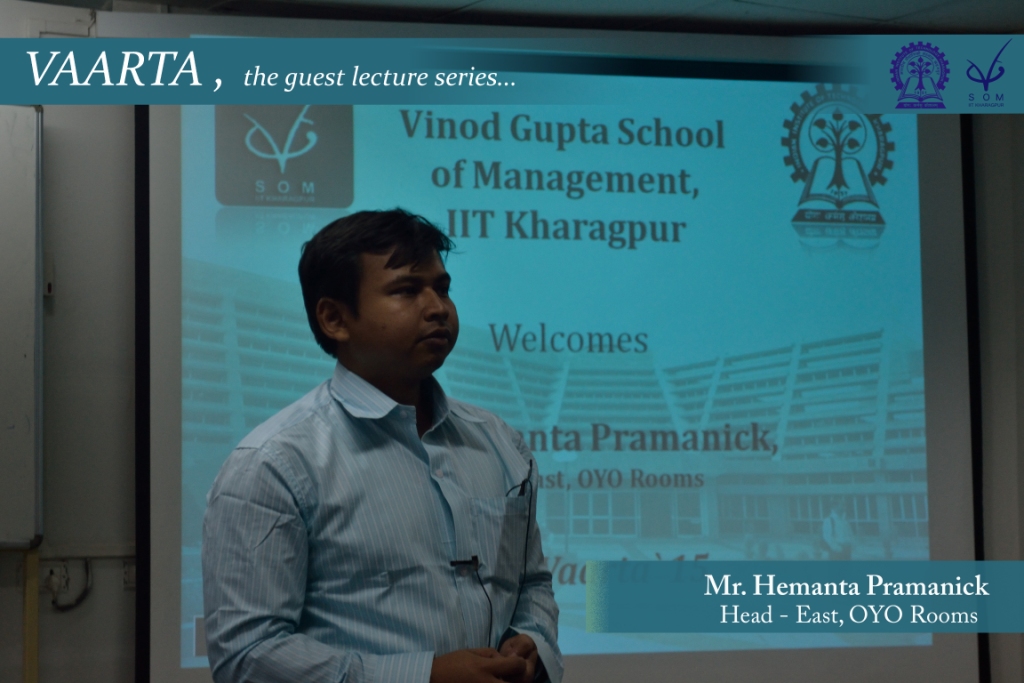 The audience had its fair share of start-up enthusiasts and they were eager to know more about how OYO Rooms differentiates itself in this competitive segment of online hospitality segment. Mr. Pramanick explained how OYO Rooms' unique business model that moves away from conventional methods of hotel listing and rankings to a standardized customer centric experience has helped OYO Rooms establish a prominent position in the minds of the customer. He acknowledged the immense competition in the Online Hotel Booking space, but pointed out that the market is majorly untapped with lots of potential and because of the nascent stage it is in, many players will try to increase their market share. On being asked to explain how OYO Rooms collaborates with hotels, Mr. Pramanick explained the Live Inventory Model being followed by them and how it ensures that the partnership is a mutually beneficial one for both the stakeholdersinvolved. Mr. Pramanick posed various questions to the students to understand how they would have responded in certain situations. The numerous answers that ensued and the way Mr. Pramanick explained his own outlook towards every question gave the students an exclusive insight into how an industry leader, like Mr. Pramanick, would tackle the same situations. The discussion shifted from OYO Rooms to start-ups in general and Mr. Pramanick answered many questions including how start-ups differ from an established organization and also how difficult it is to retain top management in a start-up.
As the discussion came to an end, Mr. Pramanick reiterated the importance of leadership and management and inspired the students to aspire to be great leaders in the future. Vinod Gupta School of Management, IIT Kharagpur would like to thank Mr. Pramanick for visiting the campus and for delivering such an interactive session.
VGSoM Kharagpur
The Vinod Gupta School of Management is a business school in India. It was established in 1993 at IIT Kharagpur and was the first management school to be set up within the IIT system. It was initiated by a distinguished alumnus and a Life Time Fellow of the Institute, Mr. Vinod Gupta. In the year 2018, VGSoM completed 25 glorious years of its existence as a premier B-School of India. Today it is consistently ranked as one of the top 15 Institutes for business management in the country and boasts of a list of illustrious alumni holding prestigious positions in companies across the world.