Leap 'Over The Wall' With Marico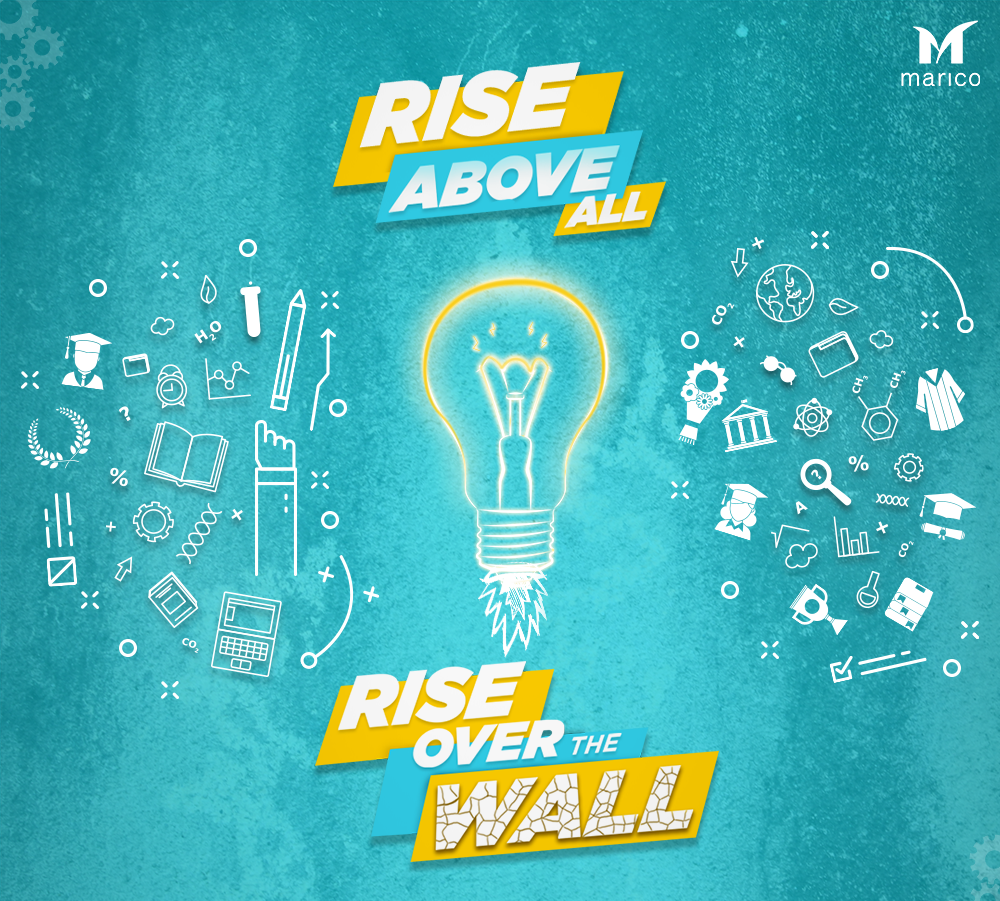 Marico Limited has a beautiful corporate office in Mumbai's Bandra Kurla Complex. It's reception area is a lesson in visual story-telling – its walls mapping the journey of the company from a small start-up to the FMCG behemoth it is today. The walls tell us that in becoming a big corporate, Marico still hasn't forgotten the lessons it learnt as a start-up driven by growth and the need to create big impact. Even today, the company is driven by the motto "Make A Difference" in the lives of millions of people.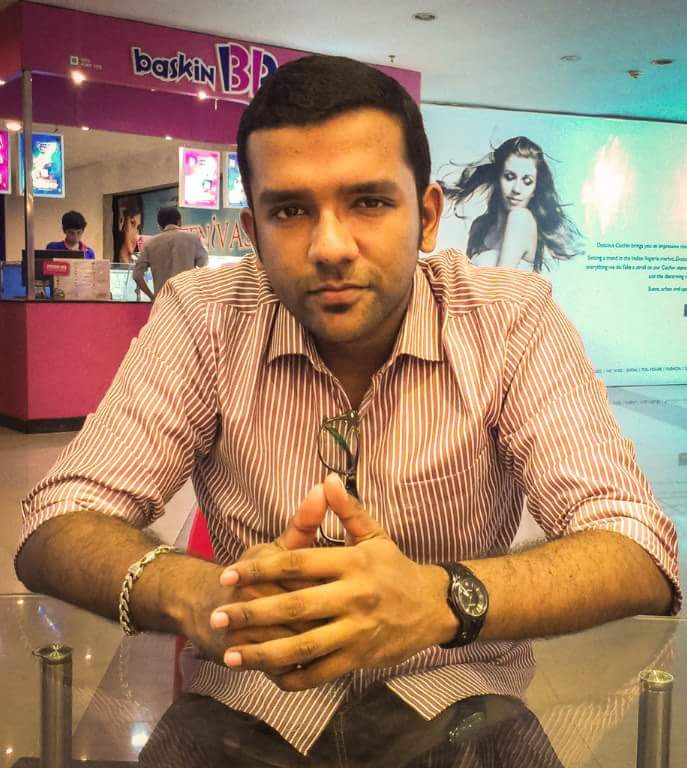 Meet Vishnu. As a part of Marico's Over the Wall competition in 2015, he was made to work for a start-up in the development sector. Beyond classroom learnings, he got to work in an actual business set-up and watch his ideas take shape, rather than getting confined to Powerpoint slides. He got the opportunity to meet Mr Harsh Mariwala, Marico's chairman and learnt about his inspiring entrepreneurial journey.  He found his calling in the FMCG sector last year after he emerged as the winner at the end of a series of challenging rounds.
So what is Over the Wall?
What happens when you hit a wall? You try to break it. But why break the wall when you can very well rise above it? It's all about doing the unconventional to make a difference.
The objective of the competition is to offer a platform to ideate, innovate and implement. What really sets this apart is that students are given real life challenges as case studies to solve and later implement.
The competition which comprises 2 rounds, and operates under 3 functional areas is open to all first year and second year students of the following schools- IIM A, IIM B, IIM C, IIM Lucknow and S P Jain for Marketing, XLRI, IIM I, IIM K and NMIMS for Sales, NITIE, IIT Bombay and S P Jain for Operations.
Phase 1
In the first round, which is the campus round, top 3 campus teams will be selected from each campus. Teams from each campus will have to solve a case study pertaining to the functional areas allotted. After the solutions of case study are submitted, Marico will select top 3 teams from each campus under each functional area and visit the campus to declare the winner. What's more? Each winning team gets Rs 25,000. Also, direct summer interviews are offered for winners who are first year students.
In the second round, which is the corporate round, the campus winners are called to Mumbai, where they get a chance to meet and present their winning case studies to the CXO's. One team from each functional area will be selected at this stage. The selected teams will win a prize money of Rs 50,000 each. The three final teams will enter the Phase 2 of the competition.
Phase 2
Phase 2 is the Innovation and Immersion round wherein, the 3 selected teams are given an unparalleled opportunity to work with the Marico Innovation Foundation. They will do their bit to give back to the society and their sole purpose is to help innovative social organisations by solving their real challenges. Each team will be assigned one project per organisation to help the organisation grow. At this stage, there will be guidance provided by experts and each team will be assigned a mentor to maximise the learning and understanding. The design of the project is such that the students get an opportunity to create something that will enable them to rise above their peers still toiling away at imaginary problems and coming back with imaginary ideas which will never be tested in a real life situation. The winner, the one with the most impactful solution, gets 5 lakh rupees as well as a chance to meet Mr Harsh Mariwala, Chairman and Founder of Marico.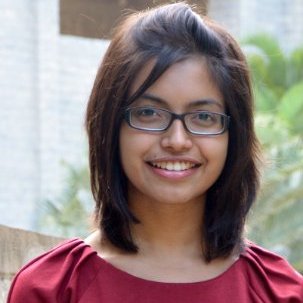 Meet Atasi Kar, an IIM Bangalore alumna with an MBA degree in General Management (2014-2016), who was a runner up in the 'Over the Wall' competition last year. She tells us, 'The experience of working for a social enterprise is quite exhilarating, when you are used to solving cases for profit making organizations. It's far more fulfilling. You see and talk to people who have put their heart and soul in a project they believe in.'
So what are you waiting for?
It's a real problem, a real challenge, a real chance to help and impact the lives of millions. The goals are exciting and the cause is noble. So the question is do you think you can make a difference? Do you think you can rise over the wall?
Put on your thinking hats as the competition begins from 12th August, 2016 and the last date for submission of initial entries is 27th August, 2016. Grab your chance to make a difference now!
Log on to http://maricocampusconnections.com/ today and rise over the wall.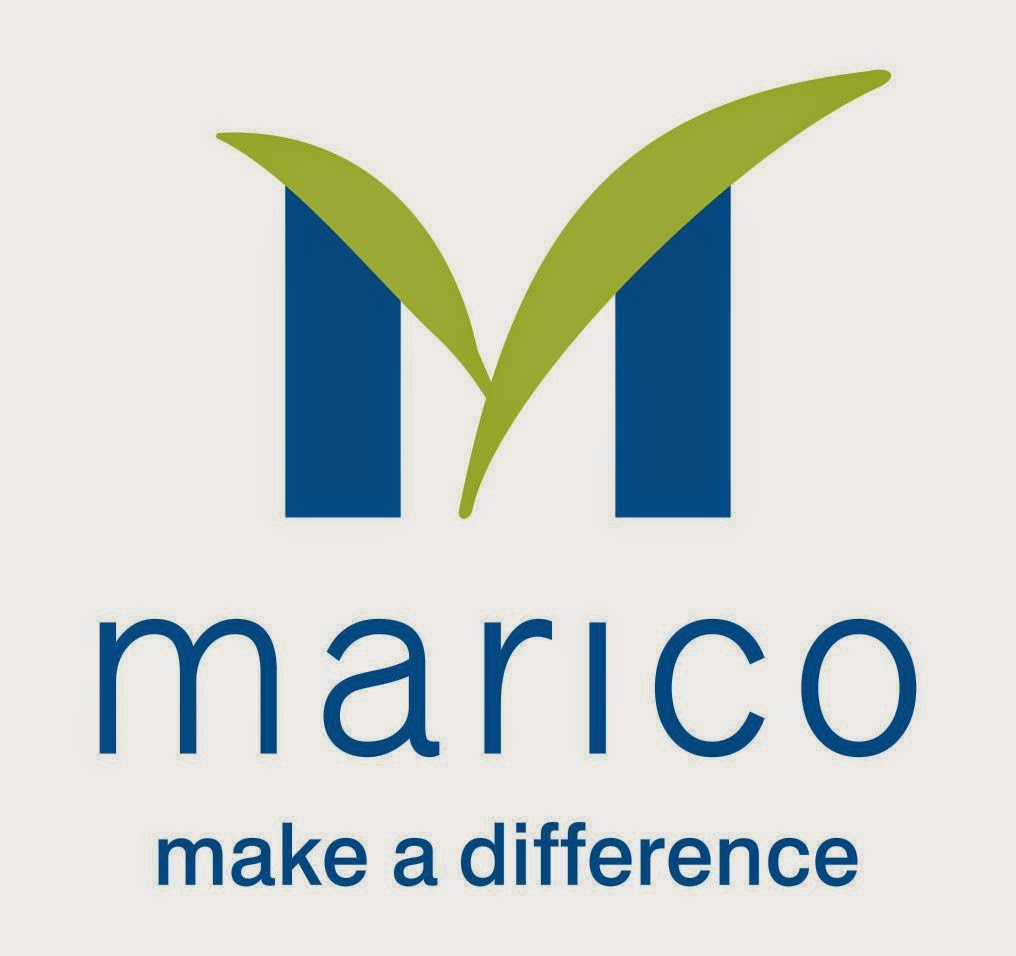 'This is a Promoted Feature.'