Learning The Bajaj Way
What I like about JB the most is its environment which keeps challenging you to come out of your comfort zone. We JBites humbly accept the absence of a lush green ivy campus and facilities like an amphitheatre, but at the same time, we proudly carry with us the legacy that JB has in creating masterminds of the corporate world.
Right from the day, I entered the campus, JBIMS has been giving me a chance to be better, both as a person and as a management student, every single day.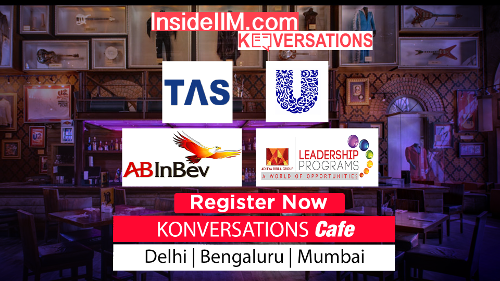 People call not having a residential campus a flaw. But I happen to differ in opinion on this. I totally acknowledge the benefits that a residential campus gives. Having said that, a non-residential one has its own pluses which a residential campus can never provide.
On a residential campus, you get to know all of your batch-mates because you anyway end up seeing their faces 24*7. While at JB, people bond with each other over shared interests, or while working on group projects, and this results in pure and long lasting friendships,  unlike the ones in which you know people because you have no escape from them for two years (talking about residential campuses). This is what I find to be the most unique thing about JBIMS.
To add to this, JB has a batch size of 137 that I would call perfectly optimal – neither too less that one would lose out on networking, nor too big where people would stab in each other's back for fiercely competitive placements, ending up envying than knowing everyone. Such an ideal size gives enough space to know your peers since the whole batch sits together in most lectures in the first year, thus getting a networking platform in the true sense.
I have always aspired to work in a sector which is challenging and demands one to be on their toes in all situations. This is precisely why I wish to work with Idea Cellular, given the disruption faced by the telecommunication industry in the recent past. This has fascinated me to work for a company in telecommunication sector. I look forward to being a part of this sector as it would see more of such innovations in the coming future and I wish to be a part of this phase.
Mohit Mantri
MMS II, JBIMS
JBIMS Placement Committee
JBIMS was established in 1965 by the University of Mumbai in collaboration with the Stanford Graduate School of Business. JBIMS is considered to be unique in management education as it is firmly rooted in the local soil and capable of articulating the Indian ethos. In the contemporary era, when globalization and liberalization are the buzz words, the institute has (without disturbing the said roots) ordered itself to meet the emerging challenges, sentiments and opportunities that are coming with the new economic order.