Learning Experiences Inside The 4 Walls Of Lectures | IIM Rohtak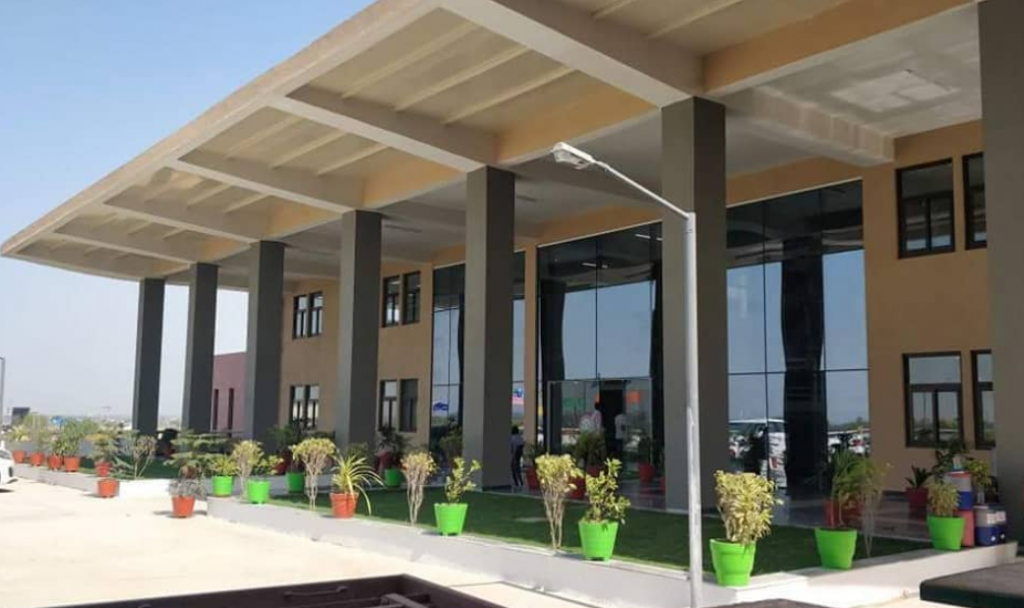 I am Arnab Kar, a PGP08 student from Indian Institute of Management Rohtak (batch 2017-2019) with focus areas (specialization) in Marketing and Strategy. I completed my Bachelor of Technology in Mechanical Engineering from Jagannath University, Jaipur. I have worked as a Design Engineer in Aakash Hydraulics for 2 years. I did my summer internship at ABB India Limited, Bengaluru as a Corporate Strategy and Business Development Intern.
Learning Experiences inside the 4 walls of Lectures Halls at Indian Institute of Management Rohtak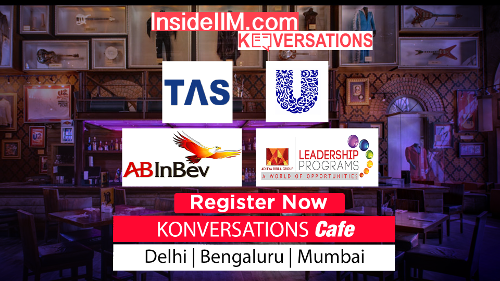 As I am inclined towards Marketing and Strategy more, so I will be sharing the experiences of my Marketing Management and Strategy Management learnings.
The first case study of my life, "Kanpur Confectionery Limited", a marketing case, I was mesmerized by the approach which the faculty used while the case study. Tough, I went prepared for the session, but I never thought quantified data had so much significance when it came to case analysis and recommendations. There were 4 exhibits and I never paid heed to it, and during the session, it was mostly the exhibit data that was used to solve the entire case.
Two sessions later, the same faculty, we call him "SKP", he towered over me and following is an excerpt from the conversation or rather the interaction that changed my approach towards solving cases:
SKP: "Who are you?"
Me: "I am Arnab"
SKP: Sir Ji, who are you?
Me: Sir, I am sure, I am Arnab.
SKP: No, Sir Ji, who are you today?
Me: *A million years of silence*
SKP: Sir Ji, you are MKG, the protagonist from the case.
This session made all the difference in my life, and from that day onwards, every case that I read, I analyse it by putting myself in the shoes of the protagonist. His pedagogy undoubtedly is one of the best in the institute.
Along with him, there are others, one being Nandi Sir. Nandi Sir used to teach us probability analysis and Quantitative methods. He is one of those faculties who holds immense knowledge and can teach across other domains too. His methods of teaching are all about fun and even a non-engineering student can understand the basics easily.
Another faculty that brought us to a stand still with his aura is Professor Anish who we used to call as the Strategy guy. His first lecture and we felt like we are in Indian Institute of Management Ahmedabad. The pedagogy and the methodology he used while teaching us made us glued to our seats irrespective of the time. His knowledge and the way he imparted his knowledge is something which every MBA aspirant would look out for. He emphasised a lot on the frameworks and processes.
Two HR and OB domain faculties, as we call them RSY and KG, they taught us the aspects of Human Resources and Organizational Behaviour. Again, the frameworks and matrices were useful for me to relate to during the entire time of MBA till now.
The learning curve till now has been an enriching one and I am looking forward to learn more in the coming days and months. At the end, it is a collective effort from me and my peers who have been a constant help to me in every step.
Living a Kathor life at IIM Rohtak!
Aspirations of being in Aditya Birla Retail Limited
Going with my inclination towards Aditya Birla Group, coupled with Marketing, Business Development and Strategy, I would like to start my corporate career with Aditya Birla Retail Limited by devising strategies that ABRL works for in bringing apparels to the Indian crowd and others out there by redefining the style statement along with FMCG products, general merchandise. Creativity is a part of my daily life and provided an opportunity I would like to hone my skills and add to the cause by creating popular advertisement campaigns which can bring about a positive change in the company's dynamics of profitability. I have been closely following ABRL for a long time and the more I got to know about ABRL, the more I got inclined towards it as the work life balance, opportunities and on top of all these the interest towards the company makes me dream of strategic roles, which can bring about a change in the industry, made me incline towards Aditya Birla Retail Limited more and more.
The aspirations never fades to work for Aditya Birla Group.