Learning By Doing – IIM Kashipur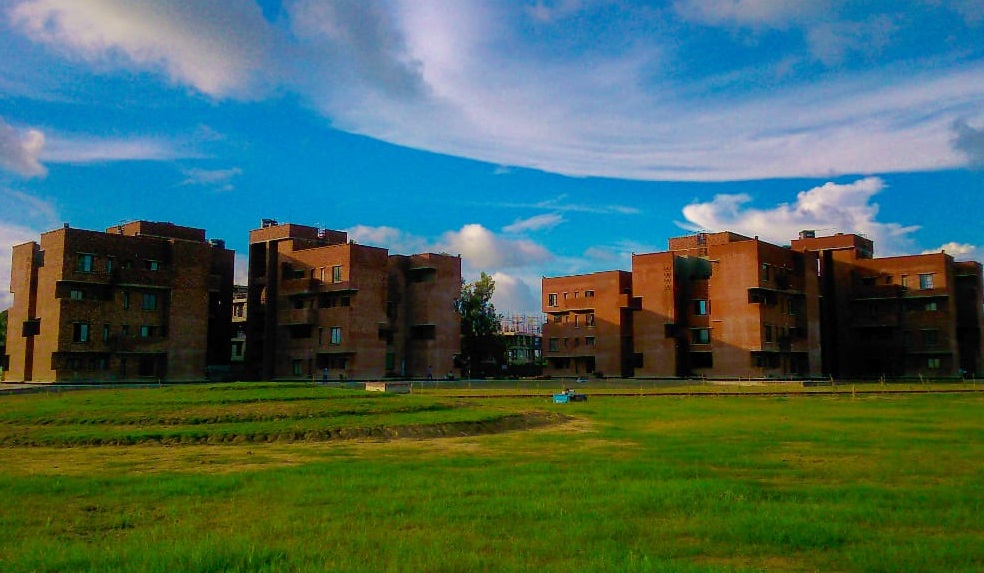 Currently there are 20 IIMs in India. The IIMs in ABCLKIS are considered to be the old IIMs. TKURR are considered as New IIMs while AVJBgNSmSr are the newest IIMs to join the leagues. My Alma Matter, IIM Kashipur was established in 2011 and was mentored by IIM Lucknow, known widely as the IIM Hell for its academic rigor. So academically, my institute is no less then any other institute, if anything it is arguably one of the better institutes in terms of the quality of academics. What makes my institute really unique is the location. The location has helped the institute grow at a very good pace. The location has helped the institute not only academically but also helped the students apply what they learn in the classroom to real life situation thus practicing "Learning by Doing' mantra.
IIM Kashipur is the only IIM among its peers to be set up in a semi urban area. We can see agriculture and industry run hand in hand contributing to the state's economy. Now the question arises as to how does the location help and how does it make the campus unique. So, let me break it down.
The industrial belt of Rudrapur consists of the companies like Ashok Leyland, Delta Power, Mayur Autos, Sai Industries, Goenka food, processing units, Nestle, Trans Values, etc. Frequent industry visits and live projects from these industries help the students get insights about the industry practices. Curriculum is set/designed keeping the industrial belt in mind, so that each and every student can utilize the full extent of the industrial exposure made available to them. MSMEs approach the institute to solve their short term problems and our students, under the guidance of our professors, take up the role of consultants.
Our Institute take special Pride imparting the "learning by doing" Mantra in the DNA of Kspians (IIM Kashipur students). The agricultural belt helps students take projects in the
Domain of Rural Marketing, Agricultural supply chain, Rural Entrepreneurship, etc. Thus our students are well versed with the ground realities of the ground work.
Last but not the least Kashipur is in Uttarakhand (Devbhoomi). Places like Jim Corbett National Park, Nainital, Bhimtal, Auli, Rishikesh, etc. give relief to the students whenever they get a break from this busy schedule. So I believe IIM Kashipur location makes the institute unique among its peers.
Why I want to work for the ABG group?
ABG group is an Indian MNC which is in League of Fortune 50. The forty-one billion dollar company is a conglomerate consisting of various brands in various domains across various geographies. So getting a chance to be a part of ABG would be a game changer for me as it would not only help me understand the "unity in diversity" in a corporate conglomerate. Also, I will get a first hand idea about how different strategies for different products unite and lead the company to the top.
– Murshed Alam