"Learning Mandarin will definitely help candidates in their job search in Hong Kong" – Interview with Chris Tsang – Executive Director of the HKUST MBA Program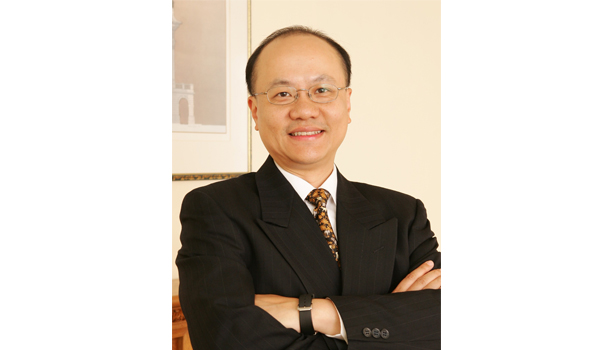 The Financial Times global MBA rankings for 2013 are out, and the top ten is an elite club that includes a lone Asian member standing tall amidst the Harvards, Stanfords and Whartons of the world. We are talking about HKUST – Business school, ranked 8th in the world. In this comprehensive interview for readers of InsideIIM, Chris Tsang, Executive Director of the MBA program at HKUST takes time out to answer our readers' queries about the student mix, the admissions process, the curriculum, and the job prospects for students of HKUST Business School. He talks about the key features of HKUST's MBA course that have helped it maintain a world top ten rank for the fourth year running. He explains that Hong Kong is a gateway to the 1.3 billion consumers of mainland China – a market that businesses cannot afford to ignore. We highly recommend all our readers to go through this interview and pose more questions below if need be.
We have already introduced HKUST MBA in December which gives more general details about the programme.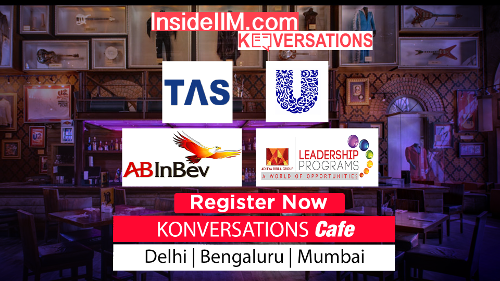 Could you give some colour on the profile of the current batch? (gender, average age, nationality, educational background, tenure and industry of work experience) 
Here is the profile of full-time MBA class of Intake 2012:
Average years of work experience:   6 (typical range 3-9)
Average Age: 30 (typical range 26-34)
Typical GMAT range: 610-730
Non-local nationality: 98% (Around 20% from Greater China, 20% from North America, 20% from Europe, 35 % from other Asia regions, 5% from other areas)
No. of nationalities: 27
Academic background:  45% Business; 55% Non-business (Arts 6%, Computer Science/IT 9%, Engineering 27%, Science 4%, Social Science & Humanities 5%, Others 4%)
Industry background: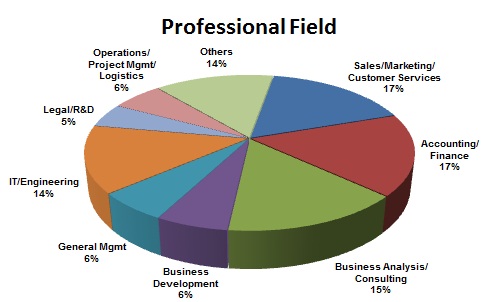 The typical serious MBA aspirant studying in India aims for a top ten B school (i.e. strong brand image at least in India) costing about INR. 1.2 mn (USD 21,800 approx.), with a starting salary in the range of at least INR. 1.5 mn (USD 27,300 approx.). How does the HKUST program stack up against these programs? What are the additional costs and benefits?
HKUST has been ranked as one of the world's top 10 MBA programs for 4 consecutive years by Financial Times. The average percentage increase in salary of students after graduation is 153% according to Financial Times. Apart from this salary increase, HKUST MBA offers several long term personal benefits offered by the program over and above the short term monetary benefits.
As the only business school from Asia in the world's top 10, HKUST offers students a world-class education with strong association to the Asian markets, to the land of opportunities which potential leaders should not miss out.
In HKUST, adjunct faculty who have previously held key executive positions in global corporations in Asia share tremendous examples & practical management insights based on their past experiences.
A wide range of Asian cases are used in class and various field trips to Asian cities are offered to enrich students' understanding on the Asian markets.
Being located in Hong Kong, the gateway to Mainland China, HKUST MBA also offers students a close network within Greater China while they can still enjoy a stimulating mix of eastern and western cultures and living styles in Hong Kong. Enrichment activities like career-trek to Singapore have further widened students' connection to Southeast Asia.
In a small class size of roughly 100 to 120 students of 27 nationalities, students are part of a closely-knit community which exposes them to a multi-cultural and cross-industry environment. Through intensive training with projects, group work, class discussions and presentations, students learn to appreciate diversity of thought, perspectives and backgrounds, giving them a global vision along their career path.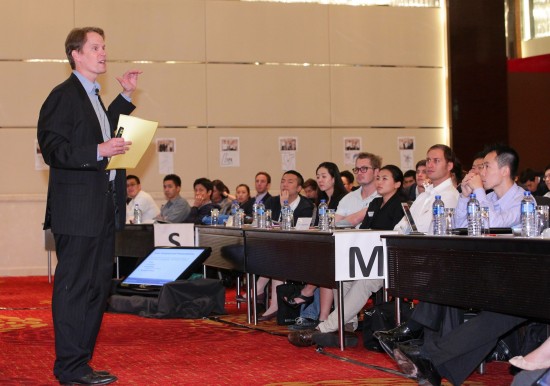 What are the main stages in the admission process?
Applications are submitted through the online application system. Apart from basic personal information including academic background and work profile, applicants are expected to submit essays explaining their career aspirations and motivations for taking an MBA. Shortlisted candidates will be invited for interviews in which the admission committee will assess their leadership potential, soft skills and career aspirations. Interviews with candidates overseas will be consulted through Skype. Admitted candidates will be notified around 4 weeks after the interview is completed.
What have been the major changes in curriculum over the last few years? What new programs and courses have been added?
While HKUST has maintained a high quality standard of business education through a consistent framework of required courses, new electives have been added in response to market trends and changing requirements from recruiters in the areas of both – soft-skills and technical expertise. Here are some of the new electives introduced in last 2 years:
Enhancing Professional skills – It is an intensive course taught by several popular professors covering topics in business problems solving, presentation of marketing and financial data, impactful design and delivery as well as defending in Q&A sessions. In a small class of around 30 students, participants work in a closely-knit group of around 5 members to create and deliver thoughtful, effective and persuasive business presentations like elevator pitches in-house or to third parties.
HKUST Student-Managed Investment Fund – The course allows participating students to gain hands-on experience in security research and portfolio management. Students manage HKUST's portfolio, and make investment decision in Hong Kong-listed companies. Students are also assigned to cover different economic sectors, and submit research reports on the sectors and companies, and participate in the stock selection process.
Business Development in Emerging Markets – In this course, students gain a deeper appreciation of what it takes to develop a business in an economy which has not yet reached full maturity; the business scope may vary from a limited sales presence to a full-scale investment involving complex deals through partnerships and joint ventures.
More new electives introduced during the last 2 years include:
Financing in the Equity Markets
Understanding China's Reform
Pricing and Revenue Management
Regulatory Framework for Financial Services Industry
Security Analysis – Global Macro Investment after the Financial Crisis with a China Focus
Southeast Asia's Economies in Transition: Bubble, Crisis, and Renewal
Strategy, Innovation and Execution
Social Enterprise
Investing for the Long Term – A Practical Perspective
Doing Business in China from an Operator's Perspective
Sales Management
Strategies in Business Markets
Could you throw some light on the diversity of students and the kind of international exposure available to students at HKUST?
Diversity in class has been one of the biggest strengths of HKUST MBA program. Taking intake 2012 as an example, 98% of the full-time MBA students are non-local with 27 nationalities in the class. Around 20% of students are from Greater China, 20% from North America, 20% from Europe, 35 % from other Asia regions and 5% from other areas. Students also encompass a wide range of professional fields (see question 1). In our flagship course, students are assigned in groups composed of candidates in different nationalities, industries and academic background to ensure diversity in group work and discussion.
Apart from a diverse class profile, HKUST MBA office sends students to various overseas business case competitions. It is a great opportunity for students to learn from top business schools worldwide and to broaden their own exposure by working on overseas cases. Several field trips to locations like Shanghai, Singapore, Japan, India and even Saudi Arabia are also organized by the MBA office or initiated by student clubs to further enrich students' international exposure.
Full-time students are guaranteed a chance to go for an overseas exchange in one of the 58 business school partners across 18 countries to gain further international experience. They will also have a chance to take class together with exchange-in students from those partners during their study in HKUST.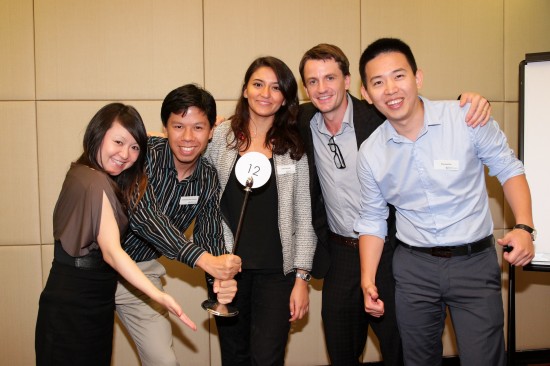 What is the procedure for applying for and obtaining a scholarship? What are the profiles of people likely get a scholarship?
There are several scholarships or awards available for candidates from India:
Merit scholarship
Need-based grant
Scholarship for Asians with international exposure
For detail and application procedure, please refer to http://www.mba.ust.hk/ftmba/admissions/financialaid.htm
Does the MBA course include experience with corporate projects or summer internships? What are some of the internships students typically do?
Yes, students joining the 16-month option of full-time MBA program may have a chance to do a summer internship after the first year of MBA study. Taking intake 2011 as example, among those seeking internship, around 93% of students accepted an internship offer. The type of internship is quite diverse covering industries like manufacturing, energy, banking, private equity, telecommunications, investment management, FMCG or retail sector, healthcare or pharmaceuticals, and hedge funds.
What are the major functions (finance/consulting/marketing) and sectors of the economy (real estate/financial services/media/technology) in which HKUST graduates find employment?
In terms of job function, around 50% of graduates of class 2012 are working in finance, around 20% in consulting or strategic planning, 10% in business development, 10% in general management and around 10% in marketing or operations. Overall 76% of graduates have switched job functions.
In terms of industry, roughly 45% of graduates of class 2012 landed a job in finance, 10% in consulting, around 15% in manufacturing/energy or pharmaceutical sector, 10% in IT or telecommunication,  8% in retail or supply chain management, 4 % in real estate and 8% in other areas.
I would also like to take this chance to highlight that Mandarin skill is an important consideration for recruiters in Greater China when they make their hiring decision. Therefore, learning Mandarin in advance of MBA program will definitely help to increase candidates' competitiveness during their job search in China and Hong Kong.
Can you tell us a few advantages that Hong Kong has over Singapore (as a place to work and live)?
Instead of comparing Singapore and Hong Kong directly, we would highlight the advantages to live and work in Hong Kong instead.
Perfectly located in Southeast coast of Mainland China, Hong Kong is backed by a domestic market of 1.3 billion consumers from the Mainland with vast opportunities for both jobs and businesses. Hong Kong is the freest and most competitive economy in the world. It is one of the world's most dynamic economies driven by the principles of free enterprise, free trade and free markets. The robust economy over the past two decades has contributed to the GDP growth at an average annual rate of 5% in real terms. There are no restrictions on inward and outward investments, no foreign exchange controls and no foreign ownership restrictions. It is also the leading IPO centre and yuan centre, an ideal place for people who are looking for tapping into the Greater China market. In addition, Hong Kong has relatively lower corporate tax rate which is favourable for doing business here.
For a student, what are the benefits of being in a full-fledged university, as opposed to a B school that is not a part of any university? 
A full-fledged university is usually equipped with full range of campus facilities including library with extensive online databases available, language centers, research centers and sports facilities, students can enjoy more of these facilities and resources compared to that of a pure business school.
Taking HKUST as an example, MBA students here can learn additional languages through our language center while they take their MBA there. The entrepreneurship center has also been working with the business school and the engineering school of the university together to launch an annual entrepreneurship competition. MBA students can participate to gain additional training on elevator pitch, presentations and business plans with insights shared not only by business practitioners but also experts from the technical side. Wide range of sports facilities including gyms, indoor and outdoor swimming pools, tennis courts, and football court are also available for free by our students which might not be accessible by students from a business school which is not part of any university.
Besides, the alumni pool of a university is generally wider than a sole business school, which further widen the network across industries and functions by MBA students & alumni.
–  We thank Mr. Chris Tsang, and Pauline Cheung and her team for the above interview.
You may also be interested in :
10 Things that make HKUST MBA Special
Interview with Admissions Head of NUS Singapore
Our facebook page : InsideIIM
Follow us on twitter here : @InsideIIM