Learning In Paradise – E.L.I.T.E. General Management Program – Capgemini
There was a lot of uncertainty before I was about to join Capgemini – things like how would the people be like in the organisation, what the work would be like, and many others thoughts. The past two months have shattered all the doubts I had – the E.L.I.T.E. General Management Program has managed to go above and beyond whatever it promised.
While the first four weeks were great- learning about Capgemini culture and values, interacting with the senior leadership and trying to get a flavour of working in teams with training projects – I shift my focus to week 5, the last one of our initial training program. It had us flying off to Paris-Chantilly to be precise – to stay at Capgemini's Les Fontaines campus; three days of training followed by a couple of days in Paris.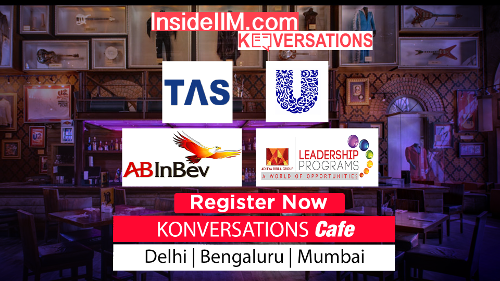 The campus was very beautiful – from a lake, to a chateau, to a hiking trail, and something for the sports enthusiasts with swimming pool, tennis courts, a football field. Some of us explored it end to end as soon as we put our luggage in the room. Coming to why we were there – consulting skills workshop, to get us prepared for client interactions, and improve our soft skills along the way. The training itself helped me get out of my comfort zone and still not get flustered – be it surprises in client meetings, or changing presentations due to unusual situations with the audience and much more. There were further opportunities for interaction with networking lunches and dinners – Europe's senior leadership being present on campus. One remark that has stayed with me during one networking lunch is 'if you constructively take feedback, and work on it, you can move from being consciously incompetent to consciously competent to unconsciously competent.' And there was no shortage of feedback in these three days. I would like to convey a heartfelt thank you to Kees Langbroek and Stefan Cornelius here, who were our trainers for this wonderful workshop.
We contributed towards Capgemini's social responsibility by participating in the co-creation challenge, where we ourselves took pledges to protect the environment. Majority of the campus also participated in the #Move50 campaign to give back to the society in various ways.
After a day-long tour of Paris, and a farewell dinner with some of the E.L.I.T.E. core team members, we returned – anxious and excited – to start with our first rotations. It's been three weeks since the onset of our assignments, and everyone is still hungry for more – learning, fun and getting the most out of this journey. This is the time when we are fresh from our training, and can implement a lot of things we learnt over the initial 5 weeks to make these rotations meaningful and deliver excellent results.
The journey has had its fair share of ups and downs, but the effort behind it has been immense. I would like to end by giving credit where its due – special thanks to William F Sullivan, David P Wilson, Chirag Thakral and Heena Mehta for their continuous efforts to streamline the program for us and to give us the best of what Capgemini has to offer through this E.L.I.T.E. General Management Program. It is now up to the 19 trainees to capture the most out of these rotations and cement a place for themselves in the organisation.