Learning Redefined – Artika Verma, IIM Udaipur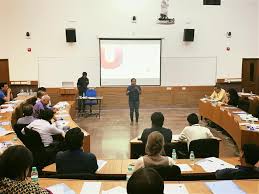 How life is at B-schools is a common query every outsider has. How it's different from a regular graduation college? What's so different is taught in B-school that has created the hype all around? It's not surprising for a B-school student to get interrogated with all these questions from family members, friends, relatives or sometimes strangers too.
The answer is, it's completely different from any other academic institute; be it school, Graduation College or other post-graduation programs. The B-schools today have redefined the academic curriculum to give their students the world-class learning experience. The pedagogy is structured in such a way that encourages the students to build their own opinion about the topic. The classes are completely interactive which includes a well-planned combination of real-life case studies and different frameworks that could be applied. Unlike regular education where we are used to getting at least one answer, here there is no such thing as a right or a wrong answer. This is exactly how the business world works where subjectivity is so high. Thus, the first thing that one has to do after joining a B-school is to "unlearn" the old things and then adapt to the new learning journey.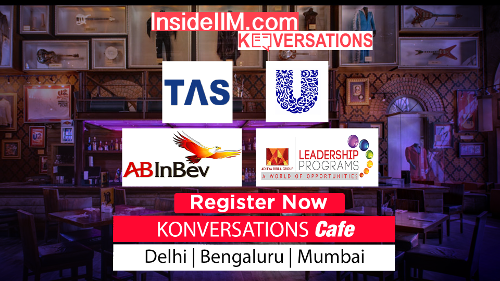 Let me tell you one of the classroom experiences from the dairies of IIM Udaipur where I joined as a PGDM student in 2017. That was our second term, and the subject was "Organisational Dynamics (OD)" which is an HR subject. Now when one talks about an HR subject, the immediate thought that comes into the mind is that it's very subject (we at IIM Udaipur call such things as "Globe").  IIM Udaipur is famous for its top-class faculty, and our OD professor justifies it completely. She had a vast knowledge of the subject, and the best thing about her was that she would not allow you to throw "Globe".
One day, we were discussing the politics at the workplace and then she said that the next day we would discuss a case on it, but we don't have to read the case. Everyone got confused as to how are we supposed to have a discussion without reading a case. Then she said that we are going to watch a movie in the auditorium and that movie was a good example of politics in the workplace. Now imagine if our teacher in school had told us that no studies for tomorrow and we would go for a movie. Wouldn't that had been amazing!
This is how learning takes place at B-schools. The movie was based on an investment bank's downfall and the financial crises of 2008. We had to then work in groups to identify the instances of organizational politics in the movie and submit a report. She then surprised us by giving a certificate of appreciation to the best group.
B-schools tries their best to keep their academic curriculum to align with the industry trends, and this gives the students a totally different experience, and it's fun as well.
Which ABG company would I want to work for and why?
I would like to join the "Aditya Birla Fashion and Retail Ltd" as it brings some of the biggest fashion icons under the same umbrella. It has a vast network in the apparel industry across the entire nation catering to various segments and becoming a global leader. India is a big market for fashion apparels because of its young population and rising income.  Thus, it has a huge potential for growth and can provide a promising career for B-school graduates like us. The fashion industry is a very challenging one as it requires collaboration on each stage from supplier to the customer and thus it will be a good platform for me to learn the dynamics of the industry and to apply my learnings.