Learning With Torch Light! – IIM Sirmaur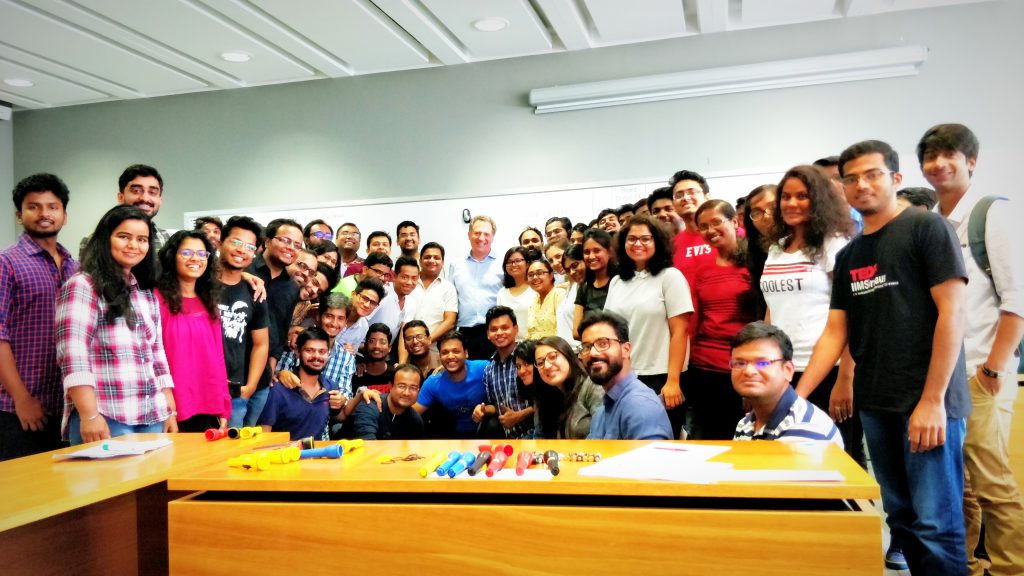 As an IIM student, one gets many opportunities and exposures which are not limited only to the domestic circuit but the international ones also. SDA Bocconi and the IIP in Milan has left us with so many memories to cherish. It was 9th of June when we went to Milan and from 11th our classes began. We have had our Ferrari Visit in the first week itself, but my favorite moment came in the Third week when professor Gallman took us to the basement in the X-Lab for an activity. When we entered into the room, there were parts of some devices arranged in order on a table and I was wondering whether we are supposed to create new products with those raw materials or is this a part of some theoretical learning. He then divided the class into two groups and then told us to prepare a team of 10 where one will be a plant manager, one will be the operator and rest of us will be part of the assembly line. We were about to experience some real time action. I was very eager to be a part of an assembly line team. There were 5 tables on which 5 departments were set up, each of them having a separate set of work and 2 tables on the other side had all the raw materials needed to carry out the operations. We were supposed to make a torch where department 1 has to insert the ring in the body, department 2 has to insert batteries, department 3 has to assemble the bulb of torch into the cap, department 4 has a screw to attach to the body of the torch and department 5 has been given to assemble the cap and the torch by matching its colors. 3 people were there, taking care of the stock in the departments and 1 person was allocated to take orders and fulfilling them.
Oh, I forget to explain about the order thing in the excitement of visualizing that moment again. Actually, that was a 10 minute simulation where at every 60 seconds we will be getting an order which we need to complete as soon as possible. We were provided with some opening stock of each raw material and we need to carry out the operations such that we should not be left with a huge closing stock and once we take the raw materials from the warehouse we are not allowed to return it back. So we need to carry our operations on time, fulfilling orders, taking care of defectives and calculating the number of raw materials needed for the remaining operations. As I told earlier, I also opted for the assembly line member as I love to be in action. I took the department no. 5 as I was confident that I will be as quick as any other batch mate. The time started and we started of the operations. Everyone was working like those 10 minutes will decide their future. As I was on the 5th department, I had to wait to be in action and in less than 30 seconds semi-finished products started coming on my table. I took up the most time consuming task and I knew that if I underperformed, my team I will lose (It was not a competition though, but as we start of any task in the team we want to have better results that the other team). Time was ticking very fast and it seemed like each order is adding up the pressure on us. When we reached on the 8th minute, I already made the desired units in the first 30-35 seconds and I did not wanted to add more to the closing stock hence I took a 30 second break and started off again for the remaining orders. After completing 10 minutes, I was in a different zone because it felt so good to complete all the orders on time but soon results came and it was found out that 15% of the products sold were defectives whereas the other team got 12% defectives and their profit was also on the higher side. I was so disappointed with my efforts and my team was also thinking to change my position for the next round. I talked to my plant manager to give me one more chance and I assured him that I will not make the same mistake again, and he agreed. Again we got settled and I changed my tactics of carefully checking the finished product once again so that I can provide a good lot of products. Time started again and this time I was a bit slow and I was checking of the units 2nd time either. I managed to complete all the orders on time again and this time I was just waiting for the results to come. As they came there were only 4% defects in the entire lot and the other team had 10% defective products and we improved on the profit also. I learned the trick.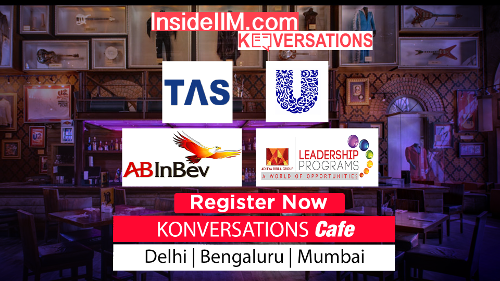 For the 3rd and final time, I was prepared and ready for the task. This time we were also allowed to change some layouts for our convenience to make more profits. So we removed 2 departments and combined the task of 1st department with the 4th department and 2nd department with the 3rd department. The time started off again and we were as quick as anything and we completed the orders and this time with 0 defectives. We were very happy as a team and our professor's goal was fulfilled. We learned about time management, stock management, working in pressure situations, improving with each opportunity provided, team work and most importantly developing skills and believing on ourselves that we can do it. It all started as a fun activity but by the end of the day it turned out to be a perfect learning curve for the future and we were glad that we got this opportunity to participate and be a part of this beautiful journey. As Hellen Keller once said "Character cannot be developed in ease and quiet. Only through experience of trial and suffering can the soul be strengthened, ambition inspired, and success achieved."
Aditya Birla Group is one of the top companies in India with diverse businesses. I was born in a business oriented family with textile background so textile is something which I am acquainted with and know the processes of manufacturing and distribution of the products. With my MBA I believe I can add value towards the retail segment of the business. This will give me a platform where I can showcase my skills I have learned during my three year experience in the retail textile market.
– Yash Shah
PGP03