Leaving the confines of "Comfort-zones" will be key to Success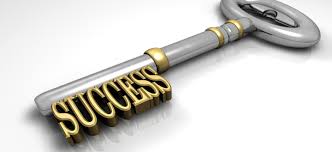 We can define a comfort zone as a place where we feel secure and the fear of threats is minimal. At the same time, It is a place where we are not at our optimum level of performance, for obvious reasons. Though it is good to be comfortable, A comfort zone is not a place to be in when you are in quest of learning or progressing forward. It never pushes you to the limits, and when you are not pushed to the limits, you never grow!
Companies that get too comfortable are at risk of losing their territories/market share to companies who are pushing hard and trying to grow. This becomes even more relevant in today's business world where the forces of globalization – Social, Mobile, Analytical and Cloud technologies (what we fondly call S.M.A.C at Cognizant) and fast-changing customer preferences encroach on our comfort zones daily—making discomfort the new comfort zone.
While this situation is demanding, Today's leaders need to recognize that this perpetual assault on their comfort zone can create opportunities—to challenge the status-quo and win against complacent competition. We've been trained to first try hard and achieve a target and then build around it i.e. extending our comfort zones. This sounds to me like just doing a single push-up and thinking that you are doing a work-out. Winning enterprises must learn to perpetually live in their "discomfort zone"—by continually questioning established norms, conventional wisdom, reinventing work, and welcoming disruptive innovation. I would like to quote an analogy from gardening as it has taught me some of the fundamental things in life. Many plants grow better when you keep changing the pots after regular intervals.
Now the questions arises,
"How do organizations and individuals function in a perpetual discomfort zone?" 
I believe the way to counter this is to think & act fast. We can see that companies are moving towards this kind of thinking. Waterfall models are giving way to Agile and lean models. Leadership is getting more and more inclined towards making informed & data driven decisions rather than intuition based decisions. In addition to think fast, companies need to plan their strategies keeping in mind fast changing business scenarios, evolving competition and dynamic operating environments. This in my opinion will be the key to ride the next wave of innovation although it will establish new areas of discomfort.
In order to compete in the discomfort zone, companies must decode the rising volume of data surrounding customers, markets and products. They must realize that Analytics around available data is an indispensable asset in interpreting the meaning and implications of that data for the business and can act as an enabler for the decision makers to smartly move from insights to foresights.
I believe it is high time for businesses and individuals to get more comfortable with their discomfort zones that prevent them from seizing new opportunities and achieving their true potential. By recognizing that we live in a perpetual discomfort zone—and thinking and acting accordingly—we can expand our capabilities, transform businesses and continuously drive outstanding performance and value.