I decided to go for one of the top-10 B-Schools in Indai, studied there for 1 month, attended the complete induction process, and realized while contemplating during those long guest lectures that I had not put my cent percent, so decided to give it another shot.
Well, it was indeed a big step, to leave a top-10 B-school and to venture again into that uncharted and uncertain territory known as CAT. But as Sydney J. Harris once said "Regret for the things we did can be tempered by time; it is regret for the things we did not do that is inconsolable". So, I convinced my parents, my mamas, chachas, buas, and a heck lot of other people, and eventually on June 31st, withdrew my admission.
The plan was simple; 5 months, 10 hours a day, 50 mocks, a score of 99.8+ and the Mecca of Indian B-schools (A, B, C) is mine. But, you know how the saying goes, and indeed the universe was listening to my plans, and having a good laugh, because, exactly 7 days later, while my parents were out of town, and I was all alone, I heard my cat (well, the animal) screaming from the top of our terrace, she got stuck there, and I had to do something, so I climbed up there, picked her up, and while coming back, lost my balance, fell from a height of 6 ft, and broke my right arm; not just broke it, but utterly smashed it. So, there I was with 2 broken bones, 1 bone shattered into pieces, and a dislocated elbow, alone at 1 AM.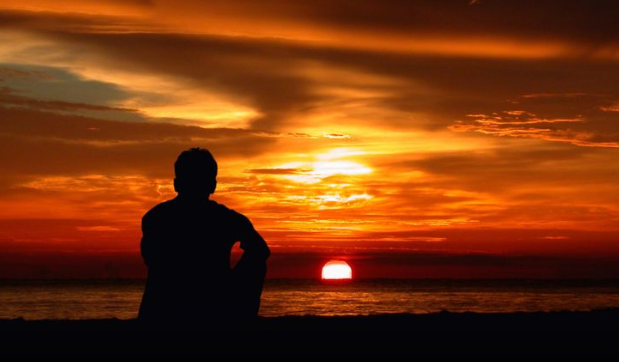 As you can guess, I had to undergo a surgery, and had a plaster of 3 kg on my right arm for the next 2 months. After a lot of hospital visits, injections, X rays, and physiotherapy sessions, here I was, good as new, ready for the battle.
Now, New Plan: 3 months, 30 mocks, and a score of 99.6+, and the holy trinity is mine. But, you know the Universe and its laughs. Anyway, I prepared for 3 months, scored 100 percentile in a few mocks. Everything was going well, and then the CAT came (this time, the exam).
On the D-day, I couldn't replicate my momentum, It just wasn't my day, and I attempted only 66 questions (24 in VARC, 14 in DILR, and 23 in Quant), my lowest ever attempt by way too far. I came home, checked the analysis by IMS and TIME, and knew that I WAS DOOMED. I may not even score 98 percentile, may not even get a call from IIM Shillong, let alone the Trinity.
The next one month was a nightmare: sleepless nights, bouts of jitters, and what not. And, as per my habit from engineering days, unlike my peers, I never calculate my score in advance, never. All I can think in this 1 month along with preparing a little for IIFT and XAT was what everyone was going to say. How am I going to face everyone, particularly how am I going to face myself? I had left a school that most would kill for. But you know, you can't cling to the past because no matter how tight you hold on, it's already gone.
The one thing that apprehended me the most was whether I'm going to stop believing in chasing my dreams, and be stone-cold pragmatic like the rest?
Fast forward to the Judgement Day
The day of reckoning came, I got a call from a friend that results are out, I put the phone down, prayed to get what I deserve, not a bit more, not a bit less, opened my laptop with shivering hands, downloaded the scorecard, and read that number, the number that is going to define me for the next 6 months, the number with which everyone is going to judge me and my potential, and there it was 99.42 percentile.
One thing that I should have told you is that whenever any important event is about to conclude, I always ask the Universe for just one thing, "Ghutno te nahi, je maariyo, te khade khade" ( it roughly translates to, that if you are going to doom me, then let me go down with dignity). And that is what I got. Yes, I scored below my potential, at this percentile, no A B C, but still, it was a respectable percentile, and it saved my confidence, and my spark.
But, how in the world did it happen, and then I saw the sectionals. VA-RC – 72 (with an attempt of 24) I.e. 100 percent accuracy, Quant – 61 (90+ accuracy). OVERALL: 168 (90+ accuracy). Now, the unusual thing here is VA-RC, if you are even a little acquainted with the world of CAT, then you know that it never happens. NEVER. In the last 2 years, I have attempted 60+ mocks, and have never ever seen even 90 % accuracy in VA-RC, not mine, not anyone else's. It's nothing short of a miracle (and I'm the biggest non believer on the face of earth).
That day, I understood one thing, that the universe (you can call it a matter of chance, a random anomaly or whatever) has conspired to save my confidence, my dignity, and the most important of all a belief - that if you work hard, and put everything, every damn effort, then everything else will fall into place, and even if takes a miracle to save your ass, it will!
***
Update - Note from Team InsideIIM on 7th May 2020:

The author, Nishant Sahni reached out to us requesting us to remove the name of the B-School he left after a month. He also informed that his intention to write the story was to share his journey so that it helps someone going through the same dilemma and not to intentionally or unintentionally, hurt anyone - particularly the students and alums of that particular B-School.
---
You May Also Be Interested In Reading: