LEGALIZE 3.0 – International Surrogate Marketing Event at XLRI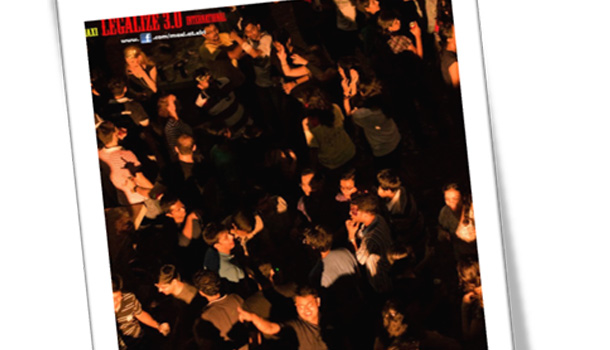 MAXI (Marketing Association at XLRI) has just concluded one of the biggest event, that it has conducted over its history. Several milestones have been achieved by MAXI and XLRI during this event. One of the entries for the event also got re-twitted by Mr Shashi Tharoor.
The world has modernized but still not devoid of taboos. There are a lot of social issues prevalent in the society, people are aware of them but are still hesitant to accept them. Everyone needs a constant reminder of these issues – ranging from the "shy away" issues like use of condoms to avoid spreading of STDs, social acceptance of prostitutes to critical issues like saving paper to save trees. The oldest committee on XLRI campus- Marketing Association of XLRI (with a heritage of 42 years and registered under the "Societies Act Of India" since 1972) better known as MAXI , decided to create an impact on these issues in a viral way by launching an international level competition, LEGALIZE International -3.0.
LEGALIZE was first launched in 2010; however this year, it is the first time it has been taken to an International level. This is a surrogate marketing event wherein teams have to market a product or a social cause masked under a different product by means of a 90 second ad. LEGALIZE International 3.0 that just concluded was a concoction of creative juices flowing from various institutes – both national and international. Innovation peeked when entries akin to a chalk cover as the surrogate for "prevention of AIDS" or that of a mobile phone for "saving paper"were received. The advertisements touched a variety of genres like child labour, prostitution, alcohol, protection, adoption and racism.
The event was a huge success, with 60 entries, and participation from almost all the best b-schools in India and Asia, the event broke all previous records. MAXI Online presence, which is already the best among Indian b-schools, reached a new milestone with 8000 likes, and a weekly reach of 1.7 Lakhs on the MAXI Facebook page. The participating institutes included IIM A,IIM B,IIM C,IIM L,IIM I,IIM K,IIM Rohtak,FMS,MDI,NITIE,XIMB,MICA,SPJain,IIFT Delhi,GIM,TAPMI,AIMPhillipines,AIT Thailand, IIT Bombay.
Even the Launch of the event was planned through a viral campaign. MAXI, on its venture to make this event huge, kick started with a grand masquerade launch party. Sharable online content was created through this Legalize 3.0 International Launch Party. The photos of this launch party shared on MAXI facebook page attracted a lot of views and gave the initial drive. The JUGGERNAUT level was reached when the entries started being uploaded. Myriads of likes kept the page alive and kicking. The 50% weightage to the "LIKES" on FB saw unique ways adopted by teams to market their ads. The rest 50% weightage has been allocated to judging of the concept by academicians and Industry experts. The uniqueness of this event lies in how it serves multiple purpose of bringing laughs while conveying a strong social message and is all encompassing – not restricted to any specialization and this is what took it to a level that it has reached now. The huge prize money (1000USD) associated with it was icing on the cake.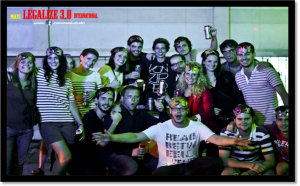 "The larger idea of the event was to ensure that people come out of their taboos, about issues and messages that we are reluctant to talk about and share. The event created a platform , that with more than 60 entries from the best b-schools of India, and Asia, touched upon diverse issues like Child Labor,  Racism, Use of Contraceptives among others" says Anusheel Shrivastava from the External Linkages and Media Cell of XLRI.
For those who want to understand the unique ways adopted by MAXI or want to get in touch with your creative self or are looking for some laughs or are just simply bored – MAXI XLRI is a one stop for all. Visit them at Maxi XLRI page on FB (www.fb.com/maxi.at.xlri) or You can also follow them on twitter-twitter.com/maxiatxlri
You may be interested in :
Perspectives – Career perspectives from those who've faced the battles and reached the top.
You can read everything about XLRI Jamshedpur here
Our facebook page : InsideIIM
Follow us on twitter here : @InsideIIM
External Linkages
Established in 1999, ExLink is the media, branding and PR cell of XLRI Jamshedpur. Responsible for managing print and social media branding for the institute, ExLink is the face of XLRI to the world and maintains relationships with all stakeholders such as prospective students, recruiters, alumni and internal committees on campus.