Life At DMS – A Never Ending Learning Journey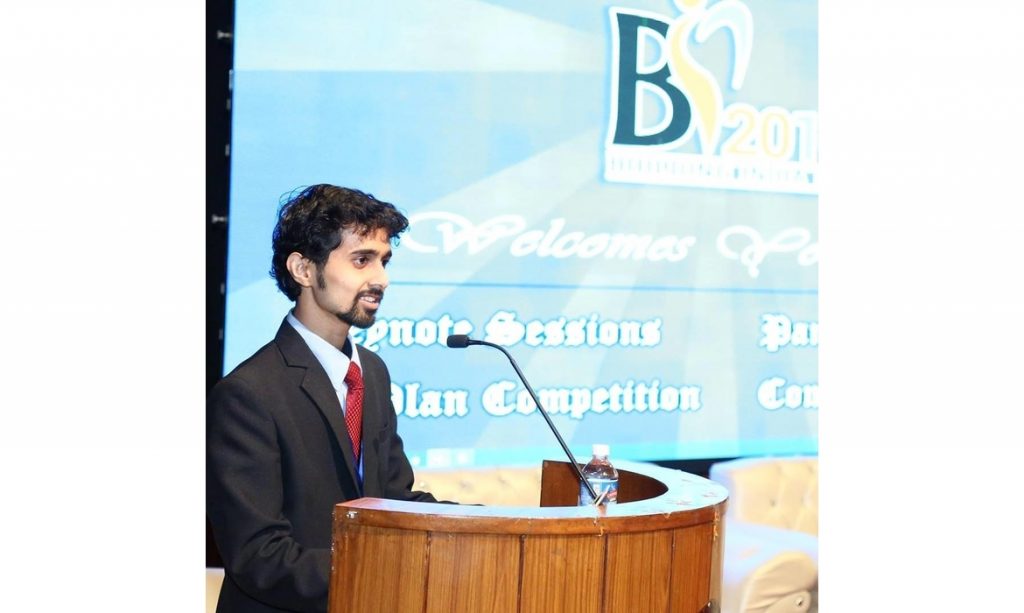 It was time, Amit updated the group chat about guests being on their way from the Board Room to Seminar Hall.  I had exactly two minutes to start the session. Manuj was signaling from the backstage to begin. Suddenly, air around me felt so cold that my hands started trembling. I felt weak. I was already on the podium; turning back at this point could create a huge complication in overall management. I threw a glance at audience. There were many familiar faces, in fact most of them. Closed my eyes, the audience was gone for the time being. Instead I could see it all moving in front of my eyes. 3 months ago, when we had our first planning meeting, felt like yesterday. Some movement in the hall brought me back to my senses. Now the empty front row seats were full of guests. I felt weaker. My mouth went dry. I turned back towards the small backstage opening for some water. All I could see was one heavy body holding a bouquet and making some gestures.
You cannot do it. Just ask somebody else to take over the stage and get the hell out of it. There was a hurricane of voices in my head. What are you thinking? Why are you so numb? How could you possibly think of turning back at this point of time? I could hear the sound of heart pumping blood all through my veins. If Muskan can do it, If Vishav and Gautam can do it, so can you. It's now or never. Grow a pair and speak the hell up.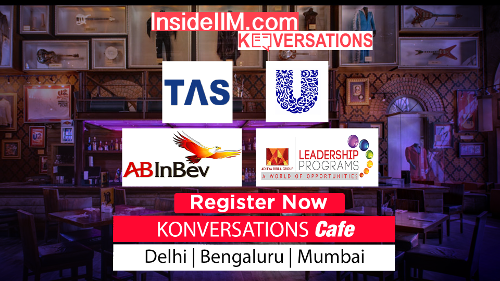 Opening and closing of eyes again. This time, it was events from the last few days. None of the team member had slept since last three nights. Right from arranging a screen on the stage to erecting the gigantic welcome gate at the entry had been a nightmare. It was all the spirit of team effort, all the goodwill from the batch, all the support we got from each other that gave rise to this enormous amount of energy inside and my hand moved to switch on the mic system. And by this date I still don't know how I managed to say "A very good morning and a warm welcome to LEOMASTER presents Building India Inc. 2016 powered by UIIC and HUDCO." And it went on for one speaker after the other.
The air felt normal again. My heart was still pounding but there was unbelievable calmness inside. That was the moment I realized somethings are just worth doing and you owe that much to yourself. These years of MBA are not just about making it out of the B-school and getting a degree. An institute like DMS, IIT Delhi gives you a strong foundation. What you do in these two years envisions the road map of your coming future. You achieve true clarity, not bound opinions or even limitations. Life at DMS has taught me to accept the person who I am, who I aim to be and who I am meant to become.
By the time I started getting back to my senses, the clock was ticking and it was time for announcing the conclusion of the summit. Building India Inc. 2016 was a huge success! An effort truly based on team spirit was very much appreciated by everyone.
In life, each of our clocks keep ticking away at the fastest pace until our last breath on this planet. Regret is a very dangerous disease that can tear away our personality. Make sure you make the most of every opportunity you get. It's your turn, go for it and breathe life back into your ambitions before it's too late.  The clock always keeps ticking…
– Shrirang Halwe
MBA Batch of 2015-17
Media Cell DMS, IIT Delhi
The Department of Management Studies is a result of the evolutionary process of growth of an idea floated in 1963. What was then a seed, gradually came to life and in 1974, IIT Delhi set up an internal committee to scrutinize the functioning of the management area in the institute. In 1975, an expert committee was setup to formally examine the possibility of launching this area in a more sustained fashion. The result was an M.Tech programme in "Management Systems" in the School for System Studies, (subsequently renamed School for Systems and Management Studies). The year 1978 saw the setting up of the Management Core Group and the core inputs to a full time Management Education at IIT(D) were reconfirmed by an Advisory Committee constituted by the representatives of the Academia and the industry. Since then, there has been no looking back. The School for Systems and Management Studies became the Centre for Systems and Management Studies. This was subsequently renamed as the Centre for Management Studies. In 1993 the Department was brought into existence by amendment to IIT (D) statutes. Clearly, the Department responds to a felt need of the Indian Industry and derives satisfaction from its heavy field orientation in all its curriculum activity. In response to the feedback from the students, alumni and industry, the Department of Management Studies launched MBA programmes in 1997. The department currently runs a two year full time MBA programme (General and with focus on Telecommunication Systems Management) and a three year part time MBA programme (with focus on Technology Management). MBA program in IIT Delhi is designed keeping in mind the changes in business environment and the need of the industry. Our academic program is comparable to the best that are available in the world class business schools for creating managers to face the new challenges of the ever changing market environment. The entire course aims at creating holistic managers trained by a very eminent faculty, which is also supported by the experienced professionals as external faculty from India and abroad. The students are admitted through a rigorous screening process that includes CAT score, group discussion and interview. IITD MBAs are known to do well.