Life at DMS, IIT Delhi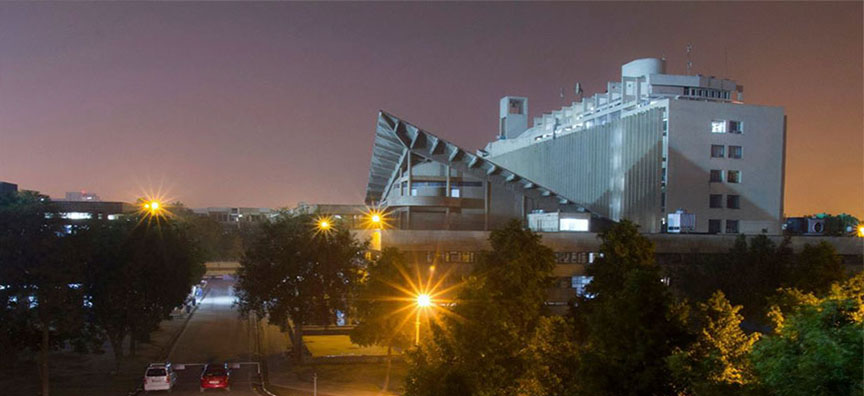 After having worked for almost 4 years in the area of Behavioral training and Professional skills development, I walked into the campus of DMS IIT Delhi as an extremely competitive and confident individual. I used to wonder what else can a MBA at DMS IITD teach me about management but soon, I was humbled.
"There is nothing noble in being superior to your fellow man; true nobility is being superior to your former self" Ernest Hemingway's quote has been the driving force of my life ever since. DMS IIT Delhi has been the best thing that has happened to me. At DMS IIT Delhi, I have an opportunity to study and learn with people of varied backgrounds. The exposure that DMS IIT Delhi provides in terms of its rigorous pedagogy, illustrious faculty members, visiting stalwarts from the industry, internships and live projects, and the sheer location advantage of being in the capital of the country is stupendous.
As a community the students are well represented through various committees like Industry Interaction committee, Cultural committee, Placements committee, Alumni committee, Media Committee and Sports committee.
Life at DMS IITD isn't a walk in the park. A day at DMS is something like this: Get up early, finish the assignments, presentations/reports, take a bath (miss it on most days: P) get to the class by 8, return only by 7 in the evening to again start working on the assignments. Submissions and crazy deadlines ensure that you're always on your toes; a day is never dull here.
DMS students do find time to pursue non academic interests as well. IITD campus is equipped with the best infrastructure from cricket/football/hockey grounds to swimming pool, amphitheatre and gymnasium. Every hostel has its own gym and an indoor sports space with a couple of TT tables.
Various clubs like Marketing club, Consulting club, Quiz club, Egg's act (Drama and Music club) keep the student community engaged by conducting competitions, events, quizzes, guest lectures and conclaves.
Apart from all these the cultural fest, placement related events and industry interactions keep the students completely engaged throughout the academic year.
Every day at DMS IIT Delhi is a great learning experience and with never a dull moment. I hope to take away skills and memories of a lifetime and be superior to my former self.
Satya Reddy
DMS, IIT Delhi
Follow us on  http://dmsiitdelhi.insideiim.com
Media Cell DMS, IIT Delhi
The Department of Management Studies is a result of the evolutionary process of growth of an idea floated in 1963. What was then a seed, gradually came to life and in 1974, IIT Delhi set up an internal committee to scrutinize the functioning of the management area in the institute. In 1975, an expert committee was setup to formally examine the possibility of launching this area in a more sustained fashion. The result was an M.Tech programme in "Management Systems" in the School for System Studies, (subsequently renamed School for Systems and Management Studies). The year 1978 saw the setting up of the Management Core Group and the core inputs to a full time Management Education at IIT(D) were reconfirmed by an Advisory Committee constituted by the representatives of the Academia and the industry. Since then, there has been no looking back. The School for Systems and Management Studies became the Centre for Systems and Management Studies. This was subsequently renamed as the Centre for Management Studies. In 1993 the Department was brought into existence by amendment to IIT (D) statutes. Clearly, the Department responds to a felt need of the Indian Industry and derives satisfaction from its heavy field orientation in all its curriculum activity. In response to the feedback from the students, alumni and industry, the Department of Management Studies launched MBA programmes in 1997. The department currently runs a two year full time MBA programme (General and with focus on Telecommunication Systems Management) and a three year part time MBA programme (with focus on Technology Management). MBA program in IIT Delhi is designed keeping in mind the changes in business environment and the need of the industry. Our academic program is comparable to the best that are available in the world class business schools for creating managers to face the new challenges of the ever changing market environment. The entire course aims at creating holistic managers trained by a very eminent faculty, which is also supported by the experienced professionals as external faculty from India and abroad. The students are admitted through a rigorous screening process that includes CAT score, group discussion and interview. IITD MBAs are known to do well.