Life At IIM Trichy – 2 Years Of Surprises (Or Shocks)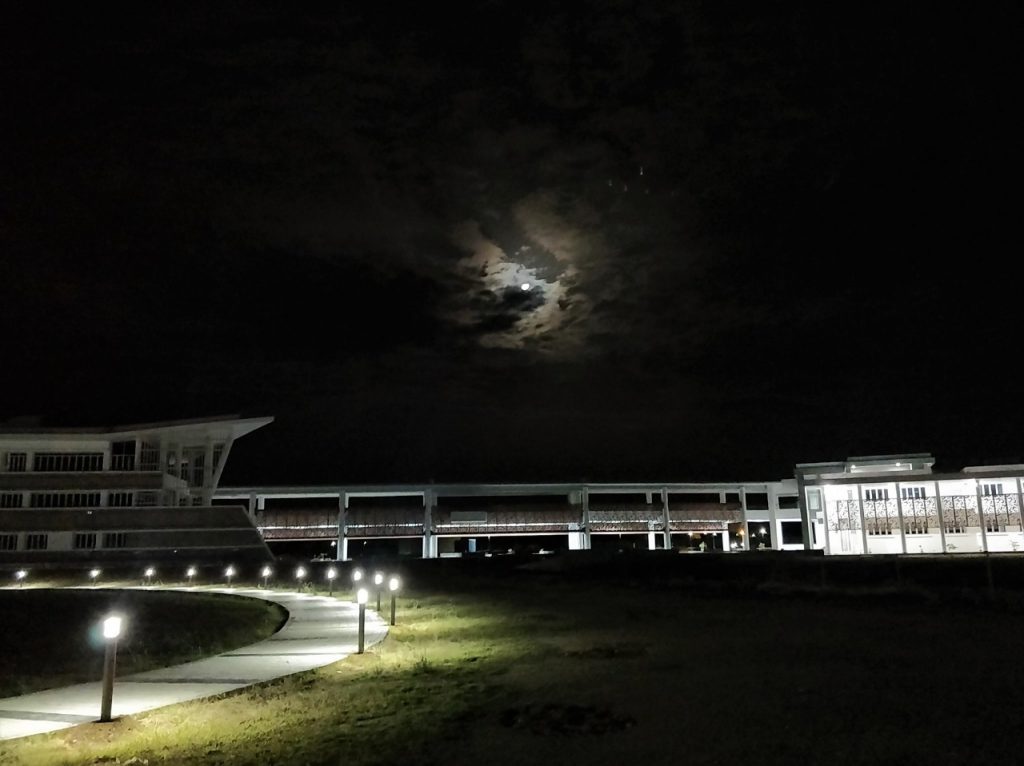 Wait, what?
I had been contemplating about joining IIM-T for such a long time after seeing your awesome campus, data, students, alumni, achievements etc. Now you are informing me about shocks! Why? And all this when the ever elusive CAT is lurking round the corner? You are evil..! (Check this post for 10 Special Things About IIM Trichy).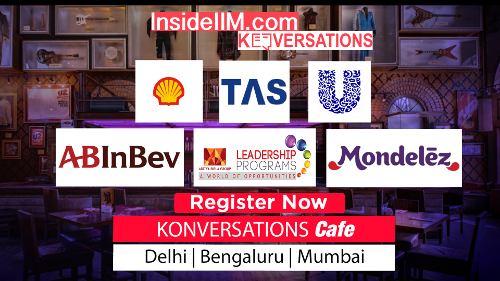 Well my aspirant friend, if such thoughts come to your mind now, be prepared for such dreams or "fears" to come true in IIM-T. Trust me, everyone here shares a sick sense of humour.
Let me illumine you a bit about IIM-T to put a stop (really?) on the farrago of exasperated emotions which is currently putting your brain through a seemingly never-ending chaos.
1. Trichy is indeed a dry place. But, hold your horses, IIM-T is proud to be a green campus. It is an Oasis in a 'Desert' where we are witnessing an ample amount of "greenery" in 2018-20 batch (1 to 1 ratio of male and female students).
2. We can put any jungle to shame in terms of the amount of the nocturnal creatures present in the hostels PGP 1 through 6. The sample size is large enough for statistical purposes (ill effects of studying too much of Quantitative Methods – it turns you into a numeroholic).
3. From Thursday to Sunday, PGP 6 hostel is the official party house of IIM-T where everyone is cordially invited. We never forget our core value – "Work Hard, Party Harder".
4. PGP office is our 'Maai-Baap'. Nothing moves over here without their command. Hope you got the message.
5. We don't need to 'climb' too far to get emancipation from the rigorous curriculum. We have 'Mt. Unknown' and 'Mt. Who Cares' (right in front of the Administration Block) to go for early morning "trek". Moreover, for those who love more adventure, we have 'Mt. Newly Discovered', which is around 10 km from the campus, to have a surreal glance of nature.
6. All that glitters is not gold. Hence, let not your exuberance, caused due to lack of assignments or quizzes, get the better of you. In IIM-T, such sparks of joy are in a literal sense, evidently momentarily. Your jubilant state of mind will fade away as soon as it appears and assignments, quizzes and presentations will occupy its space with a vengeance.
7. We are proud to have an "Amphitheatre" on campus. Wait, don't try to test your skills in delivering speeches like "Friends, Romans, Countrymen". The Amphitheatre hosts all who showcase their skills as 'Kishore Kumars of IIM-T' just after getting placed.
8. Since girls are allowed in boys hostel but not vice versa, boys lack privacy in our green campus. Boys are trying to unite and figure out the solution to this issue but they are not successful yet. Good chance for someone to show his "leadership skills" by becoming the "Men's Secretary". Poor boys.
9. We have single AC rooms to study, chill and sleep peacefully. Did I say sleep? Apologies. Any connection or correlation of the word "sleep" with any person, place, event, thing, activity in IIM-T is purely unintentional, coincidental and definitely imaginary and fictitious.
10. There are some omnipresent and omniscience pupils in our campus. They can be spotted in every nook and corner of the campus getting indulged in multifarious activities(sometimes noble and sometimes evil ones) and then they attend class with same level of enthusiasm. God only knows their source of energy.
11. Each section of class has at least one student who hits DCPs without fail or to be more precise – our own 'Chatur Ramalingam'. We love these 'Chaturs', because sometimes they save our skin from the angry gaze of the Professors during rather boring lectures (or when we feel zonked after the party in PGP 6).
12. Each batch has a POC who is a certified supplier of gossip material of the state of affairs around us. Trust me when I say this because most of the time their information is enough to blow our mind roundly.
13. Booze parties arranged outside are meant to go crazy. One can uncover a lot of hidden facts there. Happy treasure hunting ;).
14. There are some ultimately talented toppers with skewed priorities who have it all but time to mingle with the crowd and make memories. What craziness would they remember after a couple of years of this course? Very few. Now I am feeling so satisfied and can slog peacefully because sleeping is out of the league.
Juniors, Welcome to the IIM Terrific…
Brace yourselves, we are ready to rock and possibly "shock" you.
Editor's Note – What are some of the things we don't know about your b-school? Write about it here.
Apurva Sharma
Apurva is currently pursuing an MBA at IIM Trichy. She is a Core Member of Infrastructure and IT Committee of IIM Trichy. She is an avid reader and loves to explore serene places. Apurva is a marketing and research analytics enthusiast. She is a part of InsideIIM Student Team 4. She has 3 years of work experience in product based software companies such as Practo Technologies and Naukri.com as an Android Application Developer. She holds a B.Tech degree in Information Technology from Indian Institute of Information Technology (IIIT) - Allahabad.