Life At JBIMS – A Closely Knit Unit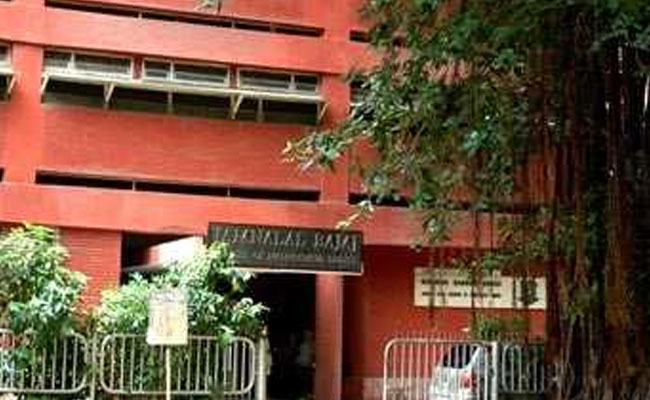 Before I first set foot in this great institute called JBIMS all I used to think about is how competitive and self-centred people would be and how I would have to tackle the wrath of seniors. But now a year has already passed in this great institute and I can't even express how wrong my preconceived notion was. I've had the most helpful batch ever where we are not individuals but a closely knit unit.
We have a very diverse batch from all over India having different cultures and yes we celebrate each and every one of them as a batch. We help each other during our most difficult times and celebrate during happy moments. Seniors helped us feel the belongingness to this institute right from the day we set foot in this institute. Most of the institutes have professors who are full time this is where JBIMS is different. We have 70% of our faculty who are industry stalwarts having insights and experiences which one can only imagine. We've had the honour to be taught by god of operations, Mr Boman Moradian. He is as energetic and young as a 20 year old or maybe even more. We are taught by professor M who has net worth of few thousand crores. One must have done great deeds in past life that one gets to listen to the insights shared by professor M
Aditya Birla's AMC
Aditya Birla Capital Limited which is the holding company is the largest financial services player in India. If given a chance to work with any of subsidiary of ABCL, I would want to work in the Asset Management Company. Birla Sun Life Asset Management is the 4th largest AMC in India with total Asset Under Management of Rs2.1Trn as on FY17. It is a joint venture between the Aditya Birla Capital Limited and Sun Life (India) AMC Investments Inc. It is popularly known as ABSLAMC which is the primary investment manager of Aditya Birla Sun Life Mutual Fund. It has various business lines such as Portfolio Management Services, Real Estate Investments and alternative Investment Funds. PMS is a highly customised service for HNI designed to seek consistent long-term results by adopting a research based, methodical approach to investing. The Real Estate Investment Advisory (REIA) business is a platform that enables investors to access 'Real Estate Investments' opportunities meant for investors on a private placement basis. Lastly, ABSLAMC also acts as an investment manager to Aditya Birla Sun Life AIF Trust – I, which is formed as a Trust under Category III alternative Investment Fund (AIF).
– Kevin Chu
MMS – II, JBIMS
JBIMS Placement Committee
JBIMS was established in 1965 by the University of Mumbai in collaboration with the Stanford Graduate School of Business. JBIMS is considered to be unique in management education as it is firmly rooted in the local soil and capable of articulating the Indian ethos. In the contemporary era, when globalization and liberalization are the buzz words, the institute has (without disturbing the said roots) ordered itself to meet the emerging challenges, sentiments and opportunities that are coming with the new economic order.