Life Of An MBA Student At SIBM Bengaluru – Mehak Koul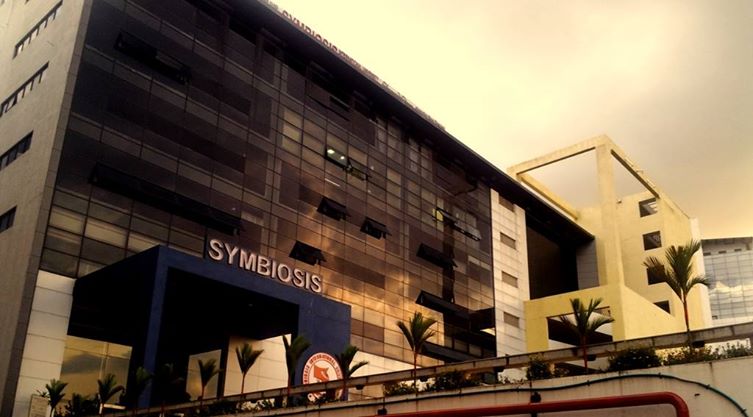 In June 2016, some 200 odd students entered the gates of SIBM Bengaluru, from different walks of life, with different dreams and ambitions, different expectations from the MBA course they had just enrolled in. Everyone knew that an MBA from a premier B-school in the country was going to be hectic and it would require a lot of commitment, dedication and sacrifice. Everyone had mentally prepared themselves for the roller coaster ride.
What we didn't know was that the MBA course would bring a number of unfathomable emotions along with it. Apart from the daily race of being better than the best, putting your heart and soul into assignments, presentations and regular tests, surviving in an environment where the onus lies on us, the rigorous curriculum of an MBA also teaches us how to be future managers in the true sense of the word.
SIBM Bengaluru represents an organisational structure, with its various committees and clubs as its pillars. We have 12 committees and 8 clubs and in a student-driven environment, to say that everything is supported by students is an understatement. Students are responsible to work for the development of the college by conceptualising various events and summits, fostering healthy relationships with corporate, alumni and media, encouraging out-of-class learning environment and cultivating a sense of ownership and responsibility among the student fraternity.
Regular workshops and guest lectures by stalwarts from the industry are conducted throughout the year to give the students a clear perspective about how the industry works and learn from the valuable experiences of such professionals. Along with this, a myriad of live projects helps in getting on the job training and instills the importance of time management. Many students participate in inter-college competitions conducted by some of the best B-schools in the country and win home laurels.
Without fests and events, any MBA college is incomplete. Knowing that well, SIBM Bengaluru hosts a mélange of events spanning across various verticals of management, arts and culture throughout the year and the students have a gala time in organising as well as participating in these. Also, we celebrate our cultural diversity by commemorating all the festivals on a grand scale. Whether it's having a sumptuous biryani on Iftaar, or dancing for the dhol on Ganesh Chaturthi, having a Dandiya Night during Navratri or Ardas on Gurupurab, every festival is equally enjoyed by all.
The best part about the institution has to be it's closely knit and integrated residential community. SIBMB has a vibrant campus life with a wide range of opportunities to fill our free time. Library and reading rooms are open till 2 am, to provide the best study support. The three and half acre campus also houses world-class sports amenities where sports enthusiasts can indulge themselves, as well a well-equipped gym for fitness lovers.
SIBM Bengaluru is also probably the first B-school in the country to have adopted two adorable Labrador puppies: Birr and Baht, as part of a 'Pet Therapy' program to relieve the students' stress. The students get to be full in-charge of them – from walking them right up to ensuring they eat on time.
Lastly, the factor that distinguishes SIBM Bengaluru, has to be the college's esteemed faculty carrying with them knowledge and experience from a plethora of domains. While one teacher has headed the Bombay Stock Exchange, another has been in the financial advisory board of Mr Mukesh Ambani. From entrepreneurs to marketing wizards, their depth of knowledge and industry insights will leave anyone spellbound.
The dynamic and contemporary course content are closely aligned with the Harvard Business case study based format and simulations that use real-world contexts to reinforce student learning. The students also have access to Capitaline Database and Bloomberg Terminal which help them access valuable data and make their projects more analytical as well as methodical. SIBMB envisions a 'Management Education with a Quantitative Difference' by focusing on data analytics across all specialisations.
Finally, I would say that MBA is more than just an educational qualification, it's an experience of a lifetime. The kind of learning and opportunities that you get to face totally make it worth all the hard work and the sweat.
———–
About the Author: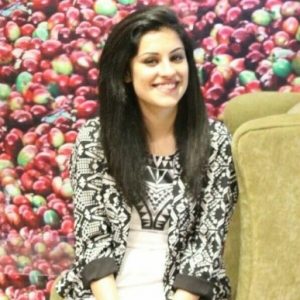 Mehak Koul is a first year MBA student who has done her under graduation in Economics (Hons) from Ramjas College, Delhi University. She subsequently worked for American Express for about 10 months and is currently pursuing her MBA from SIBM Bengaluru. She wishes to major in Finance. When she's not studying, she is most definitely enjoying copious amounts of chai, singing along to old Hindi songs, and binge watching 'Friends'. Ms Koul is an ardent movie buff, loves her continental food and hates to share it. She's also a professional star-gazer and can notice constellations even with clouds covering them. She dislikes early mornings, ignorance and time passing too quickly. Mehak is passionate about travelling and trying out different types of cuisines.
SIBM Bengaluru
Ever since its inception in 1978, SYMBIOSIS has been synonymous with progress. The trend of progress has been continued by setting up of SIU's first campus outside Maharashtra at Bengaluru in 2008. SIBM Bengaluru is now one of the leading B-Schools of the country. The focus, now, is on matching global standards of management education. SIBMB instills a work culture which is unparalleled among various institutions. It provides a holistic approach to management which goes a long way in creating a dynamic identity. Vibrant student associations and committees complement the program with a number of activities involving institute-industry interaction.