Lighting The Lamps Of Joy And Success – A Karan And Anu Story | Sankalp – The Social Responsibility Club Of IIM Amritsar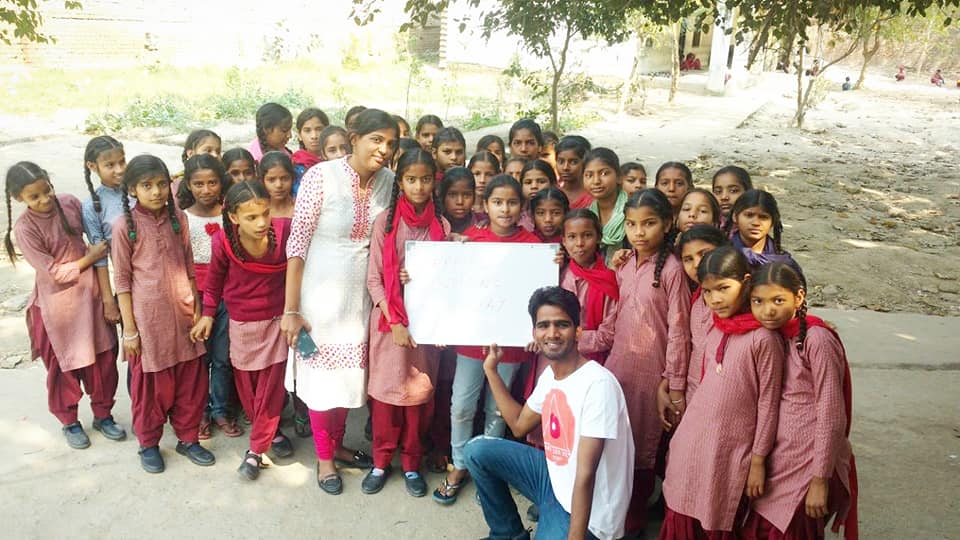 What do you want to be in the future?
I want to be like Medhavi Didi.
The touching answer from one of the Jawahar Navodaya Vidyalaya selected student, Anu perfectly encapsulated the entire bond of love, affection and gratitude these students have formed with the members of Sankalp-The social responsibility IIM Amritsar.
An exam in which thousands of students, from various backgrounds, from various regions, most with proper coaching assistance in place, vie to get admission in the coveted Jawahar Navodaya Vidyalaya, two students from Vallah School, a rural school in Amritsar, Punjab, managed to secure seats out of 20 seats available.
Fifteen students from this school were continuously taught, trained and groomed by the students of Indian Institute of Management, Amritsar under Sankalp, the Social Responsibility Club of IIM Amritsar over the past one year and the initiative has yielded exemplary results. Sankalp has been running multiple programs since the inception of the institute in the year 2015.
It's said that 'A teacher takes a Hand, opens a Mind and touches a Heart'
Having conducted different events like cleanliness drives, blood donation camps, stem cell donation awareness programs and many others, Sankalp wanted to do something that isn't shackled by myopic bursts but is a long-lasting sustainable program. Thus, in order to empower the students coming from tough & poor backgrounds, and equip them with the paraphernalia of education and skills to write their own future, Sankalp started this noble initiative.
And after two years of relentless efforts, the students not only started to show remarkable improvement in their arithmetic and language skills but have formed a beautiful bond with the educators.
In order to realize their vision, it was imperative for Sankalp to travel lengths and breadths and make its way to the hearts of their students. Though they have walked on tougher terrains, walked across sewer filled roads, crossed water-logged fields, every effort was beautifully mollified by the extravagant love and gratitude they showered upon them.
Sawan, the club coordinator of Sankalp told us that it was relatively tough for them to make the first connect as there was prominent Gender Bias in the school. Divyanshu, another coordinator, also corroborated to this fact that because the school had minimal infrastructure, Sankalp found it difficult to keep up with the continuous link. Medhavi Kumar, the student council member also stated about the differences in culture, language and the relative lack of skills made this entire thing harder.
However, by conducting various drives, and taking ample time out of their busy schedules, the members and volunteers of Sankalp – Vishal, Ravi, Medhavi, Chaitanya, Baruk, Ankur, Saikat, and others were able to overcome every challenge and the IIM Amritsar fraternity provided ample financial (crowd funding) and material support for this initiative, of Alok Mishra, a founding member of Sankalp's initiative and dream, to keep going strong.
The two qualified students, Karan and Anu who have come from very financially and to an extent socially challenged background have attributed their success to their efforts, dedication and beautiful rapport and continuous support from their IIM mentors. Having qualified the exams and overcoming each and every challenge that was thrown towards them, they not only made their parents but also Sankalp proud.
Further building on this success, the students of IIM Amritsar have already started teaching and connecting with students from different regions of the country through 'Joy of Connecting with E-Vidyaloka' program.
Brimming with joy, IIM Amritsar is inspired to lighten up more lamps for many a darker lanes to be filled with the lights of joy. And it also calls forth all the institutes to come forward and help the students in their region to excel in their education & skills.
For their might be more Karan and Anu waiting for you.