Lights, Camera, And……..Play The Recording! – MDI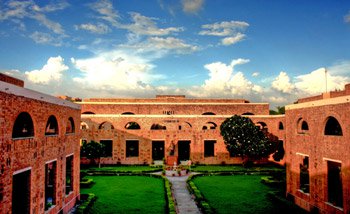 They say B-school life stays etched forever. Little did I know the veracity of these words till I finally joined MDI Gurgaon. It's been only a month since I became a part of this hustle and bustle and I already have a box full of memories to preserve.
It was the night of 14th of July, streets of MDI Gurgaon echoing with the noise of the students from each sections screaming out their sections' names; it was the night of the Marathon. Mandevian Miles marks the beginning of King of Kings, a series of Sports' competitions held every year among the sections of the first year students. The section with maximum participation and completion of the 6km Marathon sought 100 extra marks. The atmosphere was electrified with enthusiasm, everybody shouting out slogans and catchy phrases to motivate their batch mates. One could see the drive to perform the best and to make their classmates proud on everybody's faces.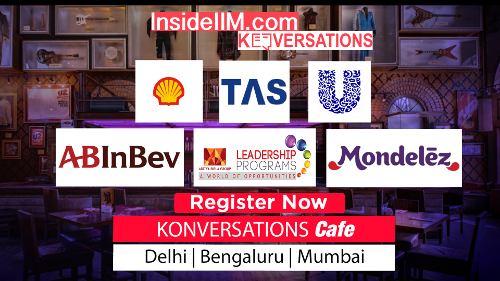 The Marathon started at 10:50 pm and had to be completed within 90mins, with the top three winners fetching scores to their respective sections. It started off with a gush of energy, every participant running to finish it first. On the way, there were refreshments arranged by classmates to energize the participants and keep them going. Throughout the race, we kept encouraging each other to complete the 6 km and add that extra marks to the total score.
The moment of truth came at 12:20 am, everybody eagerly waiting to see if their section made it. Even though the winner was section C, the enthusiasm in other sections didn't decrease a bit. Everybody rejoiced in the team spirit.
That night, that energy, that atmosphere keeps playing like a recording in my mind. The energy knew no bounds; everything seemed possible at that moment. All the worries about the Case Study due the next day, the group assignments which were incomprehensible had gone for a walk. It was the night I knew that I was on the right path.
Which ABG Company you would want to work for and why?
I believe that I am a trustworthy and reliable person. The Company I would want to work for is UltraTech Cement Ltd. UltraTech as a brand symbolizes strength, reliability, and innovation. Its core values align with my personality. Since the time the company has started, it has only improved. Its employee-centric approach provides a progressive and secure work environment to work in. It also provides various opportunities for development of Leadership skills and other interpersonal skills.