There Are Some Lights That Never Go Off – The Life At IIM Sambalpur
The Early Shock
'This looks scary, Papa! Please, let us go back.'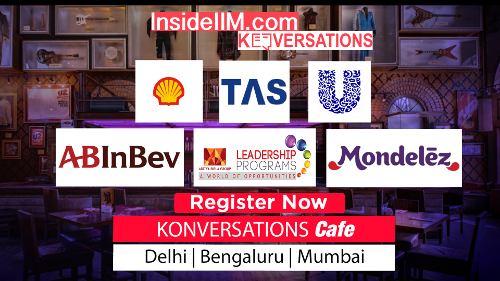 The elation of getting into an IIM, the dejection of missing out on some more coveted IIMs, the exhaustion of a long journey from New Delhi, and the morbid fear of seeing a dog right at the entrance of our hostel building – all were at play in my mind. The dog woke up, looked at us, pointed to the direction in which we were supposed to go and dozed off again.
Soon, I was allotted a room on the First Floor of our hostel. A large and spacious room with single occupancy well furnished with a bed, a study table, cupboards, a chair, etc.
'If too much power is delegated to Prudence, he'll let loose his sibling Indecision. Chaos would follow.' I was indecisive. I immediately called my mother for succour. She told me to take a sound sleep, see around and then decide. I took a bath, skipped the dinner as we already had it on our way to the Institution and went to bed, although sleeping seemed too difficult. Will this be the right place for me? Will I be able to adjust here? There were too many questions, with too many answers. I didn't know what theory to pick.
Getting Acquainted with the Institution and the People: The Induction
When I woke up, it was 6:25 in the morning. I quickly completed my morning chores and decided to take a walk around the campus. As I was afraid of dogs (and as I had already seen a few at night), I woke my father up and took him along for the walk (rather dragged him along). What seemed like a haunting place the previous night was a beautiful, green campus. The air was misty and cold. My lungs basked in the freshness of the air, something that I missed in Delhi. This sensation was new. The campus was seated in the lap of Mother Nature. Glorious, I said to myself.
After the registration process, the Institution welcomed us in a wonderful ceremony, the highlight of which was a delightful speech from the Chief Guest of the Ceremony, Mr. Subroto Bagchi (Do I really need to introduce him?). I made a few friends among my new batchmates, enjoyed a delicious meal. It was all Smiles until an email popped up from the IIM Sambalpur Academic Committee: Assignment 1!
'What Assignment? We haven't even had a single lecture.' And God, it was some assignment to deal with! We soon started working in groups to meet the deadline – we had all known through our readings about how sacrosanct deadlines were in IIMs. Of course, more friends were made!
This was followed by a week-long induction process in which we had Industry Talks, Guest Lectures, Industry Visit (to Aditya Aluminium's Smelter in Sambalpur), Outbound Activities, all of these happenings of the day followed by late night GDs, Extempore, Powerpoint Presentations, article-writing competitions, indoor games and whatnot! And late night meant really 'late.' We would be giving Presentations in Business Formals at 2:00 AM in the morning. It was hectic, but it was fun. We were getting absorbed into the IIM system. A month later, we know four 'O' Clock in the morning is the typical threshold time for an IIM student to go to bed.
Fun-Learning: The Curriculum and Extra-Curricular
After a weeklong induction, we finally began our academic curriculum. On 6th August, a day before our curriculum began, we received a bundle of books and course material. With that an email: Prepare Case No. 1 from as mentioned in your Organizational Behaviour – I course material. What were we to do? We had a guest lecture on 'Learning by Case Study Method' by Prof. Manoj Kumar, Associate Dean, NMIMS, Mumbai. But, handling the same on our own was not easy. We had our seniors for help. And thus, our journey with case studies began.
Our first two lectures were delightful. Mrs. Atri Sengupta, our PGP Chair and OB Instructor, is a jolly, kind instructor and also a fantastic counsellor. Not one among the 60 students would miss her lectures. Next up was Dr. Rohit Kapoor, our Instructor for Operations Management – I. A jovial and witty teacher, he enjoys teaching as much as we enjoy learning from him. He would enlighten and entertain us in equal measure, and we'd pray to God that the clock would somehow stop functioning.
Along with the strenuous Course Curriculum, we have a hell lot of activities each day. Stressful classroom activities, assignments, and quizzes are offset by fun competitions and sports organized by these clubs and committees. Leisure time, time after all coursework and activities is spent playing Table Tennis, Badminton, Cricket, Football, Basketball, etc. In the evening, students would go out to the City in Buses that are made available by the Institution. Shopping at the Big Bazaar or Reliance Store, having dinner at the Dominos; city-going is fun and refreshing. Birthday Parties are organized at 12:00 Midnight and if it is your birthday, get ready for a few 'Birthday Bombs.' A rich library is open for your use 24×7, and students here use this facility. Many overuse this facility, studying in the library till 5 in the morning (I am also a culprit here!!!). The students are highly motivated to learn, and this is evident in the class participation that everyone has to participate – the curse of relative-grading. Punctuality is sacrosanct. A minute late and you'd face the ire of the instructor.
This is not to say that all is rosy here. There are infrastructural issues. Mess food, when we arrived, wasn't up to the mark. But, our director, Dr. M.P. Jaiswal, has been highly responsive to our problems. He has also assured us of much better facilities once we move into the spacious and beautiful Sambalpur University Campus in December.
Sometimes, while we are sitting in the library at night, the lights go off. It takes a little while for the operator to switch on the backup. But, then, the students even use the flashlights in their phones to complete the part they are reading. It is this self-motivation to counter every small and big difficulty with a smile that is the trademark of this institution. It is this culture that would prepare us for the uncertainties of the Corporate World. Some lights do go off. But, there are some lights that never go off. They are the ones within you.