Live Chat Transcript of IIM Kozhikode Students on Preparation for PI & WAT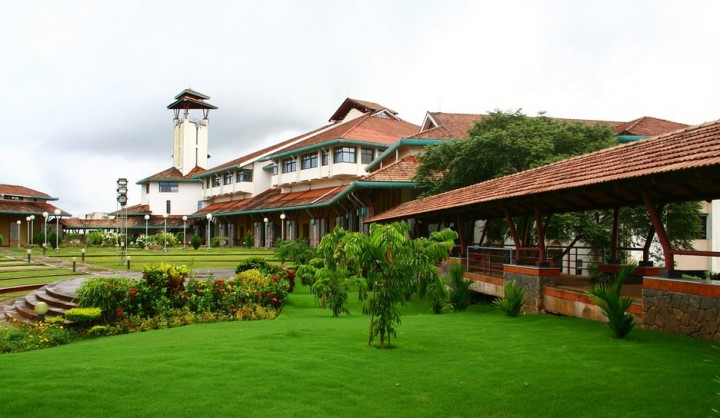 IIM Kozhikode shortlist is out now. Some of you will have done really well to get the call. We thought it would be a great opportunity to meet the soon-to-be senior batch at IIM Kozhikode to ask them about tips to prepare for WAT/PI and quiz them about Life at IIM Kozhikode.
Here are excerpts from the chat: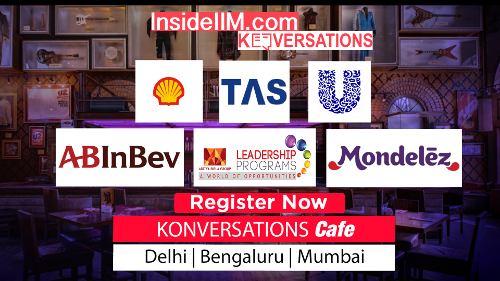 Sidhartha Tirthankar
Is the Second Stage shortlist out? I can't access the website.
Dear Siddartha, the second stage shortlist is slated to be out on the 26th of this month.
Sidhartha Tirthankar
Another question. Joining as a fresher is better or joining after 2 years experience in a core company (in my case Chemical Engg.) better? How will it affect the placement post MBA?
Dear Sidhartha, we have a sizable number of both freshers and work-ex students in the batch. They all have their own merits, as some companies would like to hire freshers, whereas some particularly look for work-ex candidates.
Dhiraj Bedi
For the final shortlist, maximum marks will be 262 or 300?
Dear Dhiraj, that is as per the discretion of the admission office. We have no information on the same.
Mukund Ks
Did anyone general engineering male with 97.3 get a call last year for PI and WAT?
Dear Mukund, we are not authorized to answer such queries. We suggest you file an RTI for the same. As stated in the admissions policy, a lot of things in your profile are taken into consideration and not just the score. All the best!
Akshay Tripathi
Can you please tell us which score was used for last year's procedure?? 283 or 300?Highest cat score or maximum cat score?
Dear Akshay, that piece of information is not shared by the Admissions Office.
Akshay Tripathi
I have 27 months work ex in production industry(PSU). Which firms and roles in operations that are offered??
Dear Akshay, we cannot disclose names of firms or roles offered, but there are quite a few students from operations background in our batch every year who have good opportunities in the operations domain.
Sonali Kapoor
Can you please throw some light on the Finance profiles offered on Campus?
Dear Sonali, there are ample opportunities for Finance on campus. The exact details regarding the roles on campus cannot be revealed on this forum, however, be rest assured that you will be offered great roles in Finance.
Sonali Kapoor
Also, can you please give some inputs for WAT/PI preparation and some sample topics
In PI, panelists generally look for candidates who have strong conceptual knowledge of their undergrad subjects. In case you have work-ex, you need to be well versed with your sector and job responsibilities. For WAT, previous topics will be shared after the stage 2 shortlist is out.
Sonali Kapoor
Team, regarding the final shortlist, how much impact will the extra curricular activities have on final shortlist?
Extracurricular activities have a significant weightage, but then if you are not too bright in that area, it is not a huge issue if you have excelled in some other departments.
Sonali Kapoor
Finally, will there be a word limit in WAT? What if i overshoot or write below the word limit?
Dear Sonali, that may change year after year. Generally between 250-400 words. Overshooting by a few words should not be penalized but one should take care that they are under the word limit.
ALOK KUMAR
I am financially weak, what kind of financial assistance will be provided by IIM K?
Dear Alok, we do have need based scholarships based on annual family income. You can contact the admissions office for details regarding the same.
ALOK KUMAR
Initially, what amount of money should I have to collect during admission process in case I got offer ?
Dear Alok, as we said before, the particular details will be shared by the AO. Please contact them.
ABHISHEK KUMAR
Hey..is there any problem to fresher's in IIMs regarding studies.
Dear Abhishek, if you are asking if freshers face any issues with respect to the academics, absolutely not! A lot of the toppers in the batch are freshers, for example.
ABHISHEK KUMAR
May I know the fees of IIM k..??
Dear Abhishek, it should be on similar lines as it was last year. Last year, the total academic fees was around 13 lakhs for two years. Please verify this from the AO, just to be sure.
ABHISHEK KUMAR
Which IIM is best?? K or L?
Dear Abhishek, you should make the choice after doing enough research about both the institutes. I am afraid we cannot speak for other institutes.
Richa Gupta
Hi, Any points to be taken care of in particular while submitting SOP specially for IIMK?
Dear Richa, in your SOP, if you are honest and have clarity about why you are applying to this institution, and how studying in this institution will help you achieve your goals, it should suffice.
Friends Ecm
What is average placement package offered in IIM K?
Dear Friends Ecm, please refer to our placements report from last year.http://www.iimk.ac.in/academics/pgp/PlacementReports/PlacementsSummary2014.pdf
Thank you everyone, for participating in the chat. We wish you the very best for the admissions season!