Live Chat Transcript of IIM Shillong Students On Preparation for PI & WAT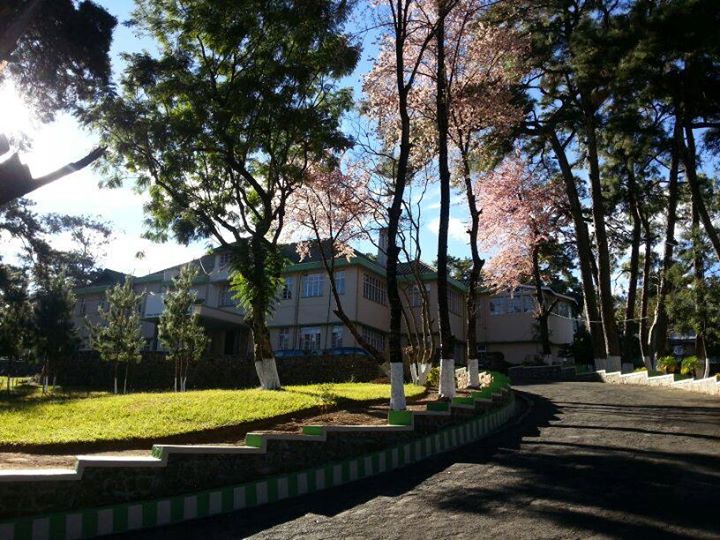 IIM Shillong shortlist is out now. Some of you will have done really well to get the call. We thought it would be a great opportunity to meet the soon-to-be senior batch at IIM Shillong to ask them about tips to prepare for WAT/PI and quiz them about Life at IIM Shillong.
Here are excerpts from the chat:
Sonali Kapoor
Hi team, could you please tell me what are the chances of a fresher at IIM S since I am a fresher.
Dear Sonali, having a work experience is not a mandatory requirement for admission to IIM Shillong. Hence, being a fresher would put you at no disadvantage.
Sonali Kapoor
Can you please give some inputs for GD/PI/WAT preparation and some sample topics?
Dear Sonali, for WAT, ensure that your writing conveys your clarity of thought, along with impeccable grammar. You can practice writing about diverse topics as that would give you the discipline to write in a given timeframe. Do go through current affairs as well.
Sonali Kapoor
Thank you. Regarding the personal interview, what are the panelists exactly looking for in a candidate? And what should one do to work towards it?
Dear Sonali, it all depends on how you answer their questions and how you direct your interview further. We advise that you be yourself, be confident and positive.
Sonali Kapoor
Is there too much academic pressure ? what about extracurriculars?
Dear Sonali, there is  no such thing as too much academic pressure. It is all about how you prioritize the things that you wish to do and time management.
Archita Ahuja
Hello, my query is I have done my undergraduation in commerce and want to pursue MBA in finance. How should I tackle the question on why not CA and CFA?Really need help with that. Thank you!
Dear Archita, programs such as CA and CFA are for hardcore finance enthusiasts. If you want to learn about finance in detail, while also learning about all other aspects of business management such as innovation, supply chain logistics, customer relationship management etc. MBA is the way to go. Hope that helps!
Archita Ahuja
Thank you so much! Also, my interview is on 3rd and I have nmims in Mumbai on 4th which is creating problem! I have dropped a mail but will it be considered given such short notice?
Dear Archita, we hope that you have clearly mentioned the reason for rescheduling your interview. We would suggest you to wait for the response over mail. You can also call (0364) 2308024 ( Weekdays 10:00 am to 5:30 pm), +91 70850580177 or +91 7085058177.
Archita Ahuja
Yes I have mentioned the reason. Will call tomorrow once to confirm.
Also, how should one justify the gap year after graduation? graduated in 2015.Will mentioning that I was solely preparing for cat justify it? Since I haven't interned or worked with an ngo during this period.
Dear Archita, there are a number of candidates who focus completely on their CAT preparation. Hence, that should not be a problem. However, now after your interview, you can perhaps do the same.
Archita Ahuja
The original marksheet is issued later on by the college, will the online marksheet attested by college be sufficient for the interview?
Dear Archita, yes that would be sufficient for your interview.
Sophiya Anthony
Dear Team, how much weightage does WAT & PI have in the overall selection process?
Dear Sophiya, you can check out the admissions policy document using the following link:http://www.iimshillong.in/admission/admission-policy2016-18.asp. This will help you with the weightage given to different components of the overall selection process.
Sophiya Anthony
Thanks team. Can you share some information about life at your campus?
Dear Sophiya, there are plenty of opportunities for those who are interested in exploring various things, such as live projects with upcoming start-ups, prominent corporate competitions, travelling in the relatively unexplored north-east India, celebrations for all festivals etc. There are seminars for interaction with the industry, entrepreneurial summit, sports events such as football, cricket.
Mridul Agrawal
Being a fresher, expecting questions from finance domain, how should we go about our preparation?
Dear Mridul, you can expect questions related with the latest happenings in the finance domain. Also we'll suggest you to brush up the basics concepts of Finance.
Amit Pandey
Only 10 minutes allotted for WSAT! Isn't it too less time to pen down thoughts? Can we get any rough idea about the word limit?
Dear Amit, same time is provided to all candidates. You can practice writing on varied topics from now for the same. Further details will be communicated to you on your interview day.